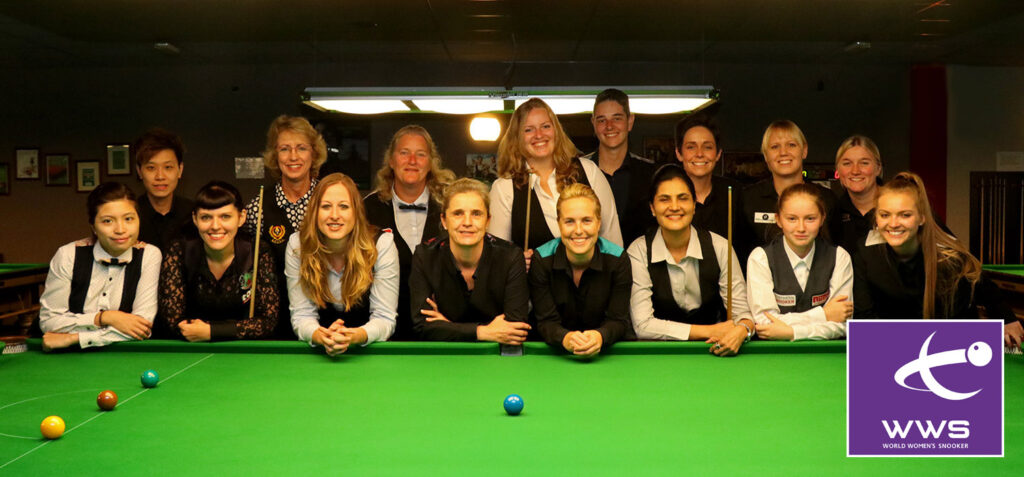 World Women's Snooker (WWS) is keen to encourage women of all levels of ability to try snooker and to enter our tournaments which are held throughout the year.
But how can new players get involved? Below we answer some of the most common questions that we receive from potential new players from around the world.
All Abilities Welcome!
One of the most common fears expressed by potential players is of ability, but WWS is keen to encourage players of ALL standards and ALL age groups to get involved and participate at our events.
We are keen to ensure that players receive as much playing time as possible at our events, so all WWS competitions begin with a round-robin group stage to guarantee multiple matches for each player, regardless of ability.
For players who are unable to qualify for the final stages, at selected tournaments they will also have the option to participate in a Challenge Cup tournament.
We also regularly hold side competitions, including Juniors (under-21) and Seniors (over-40) events for players of all abilities, alongside our main tournaments.
Whether you hope to become the next Reanne Evans or simply want to have fun and enjoy the social experience, all women are welcome to our events and we look forward to seeing you on the baize soon!
How can I play WWS events?
Follow these four simple steps to play at one of our upcoming tournaments:
Choose your event: Check out our full tournament calendar and choose which event you would like to enter.
Register with your National Federation: If you are not already, you MUST become a member of your National Federation to enter WWS events. We are happy to help you with this if you are unsure.
Download the Event Entry Form: Once you have decided which event you would like to enter, read the entry form and the latest WWS Standard Conditions of Entry attached to it.
Enter Online & Pay Entry Fee via WPBSA SnookerScores: For your entry to be accepted, you must complete your entry online and make payment of your entry fee prior to the event deadline.
Once you have submitted your entry and your payment has been received, we will contact you to accept your entry and look forward to welcoming you to the World Women's Snooker Tour!
How do I become a member of WWS?
We do not offer a membership scheme and so you do not have to be a WWS member to play in our events.
However, you MUST be a member of your National Federation / National Governing Body to enter WWS events (see above).