Name: Jackie Ellis
From: England
Played since: –
Highest ranking: 16 (September 2019)
Career highlights: 2018 Women's Masters last 16, 2018 World Women's Seniors Championship runner-up, 2017 Eden Masters Seniors runner-up
Career Summary
Jackie Ellis entered her first World Women's Snooker Tour event at the 2017 Eden Women's Masters, notably reaching the final of the Seniors side-event where she lost out to Jenny Poulter.
Competing regularly until the end of the 2017/18 season, including at her first World Women's Championship in Malta the following year, Ellis also finished as runner-up to Poulter at the World Women's Seniors Championship in April 2018.
Jackie finished her maiden season ranked in 33rd place.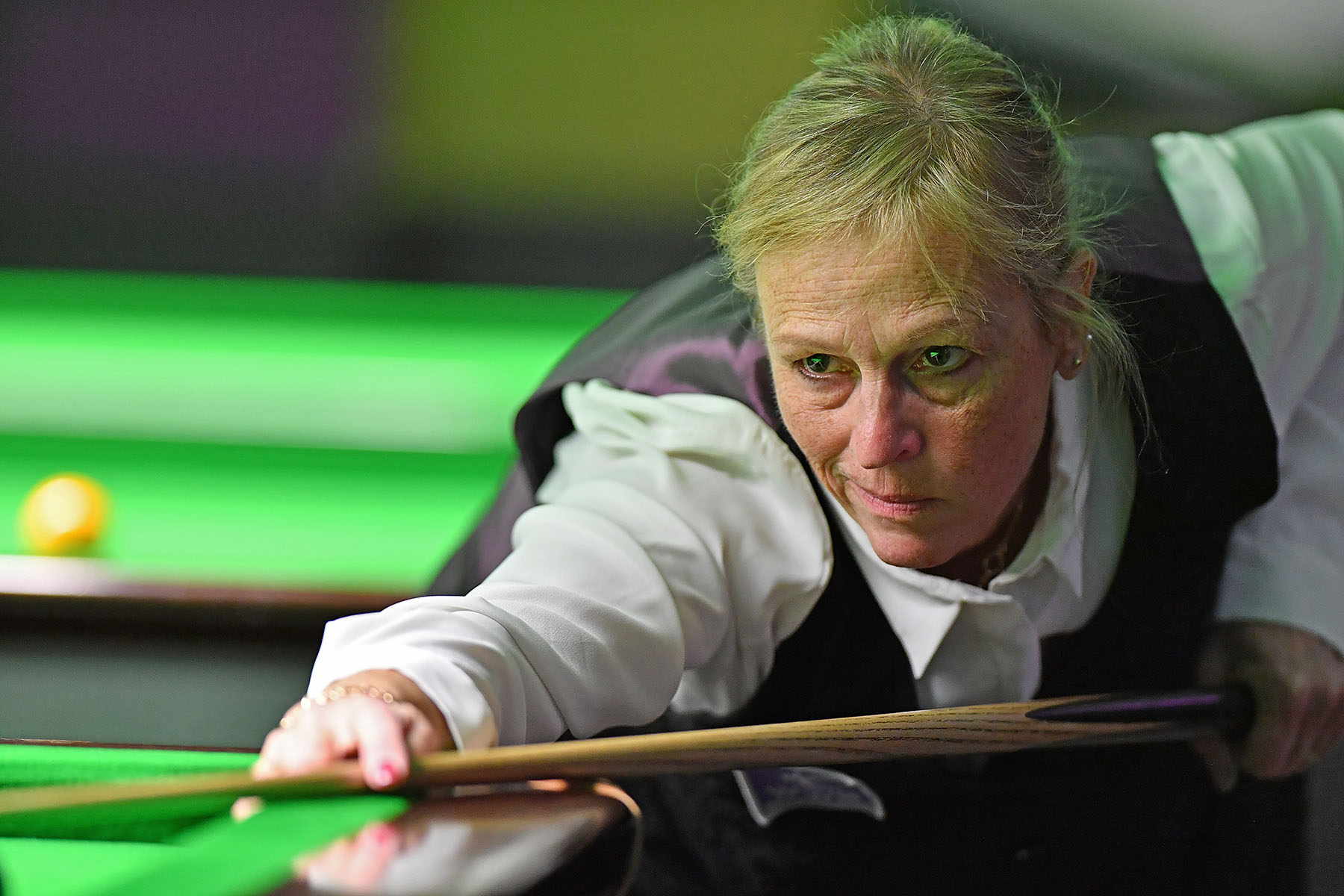 Jackie reached the last 16 of a main competition for the first time at the 2018 Eden Women's Masters, losing to second seed Rebecca Kenna.
Training in: