The official world women's rankings were updated for the first time this calendar year following Ng On Yee's triumph at the Belgian Women's Open last weekend.
The WWS world rankings operate on a rolling two-year basis, with points earned during 2017/18 to be removed during the course of this season. At this revision points earned at the 2018 British Open were replaced by those earned at this year's Belgian Women's Open.
There are now over 150 players from 29 countries currently ranked on the circuit after a further eight new players joined the tour in Bruges.

Evans Retains Advantage
Following her title victory in Bruges, Ng On Yee of Hong Kong, China has closed the gap to England's Reanne Evans at the top of the world rankings, but it is the 12-time world champion who retains a significant advantage with two events still to be played this season.
Having entered the tournament with a lead of 22,850, runner-up Evans has seen her lead trimmed to 17,900, with the points from her British Open triumph in February 2018 replaced by those earned this week in Belgium.
With On Yee set to defend a significant amount of points over the next six months however, the victory is nevertheless important to her as she looks to keep hold of second position ahead of the ever-improving Nutcharut Wongharuthai, who missed out on the chance to close the gap following her semi-final defeat to On Yee last weekend.

The Top Ten
While the top four remains unchanged, there have been a number of movements elsewhere within the world's top 10.
Despite her quarter-final defeat to Nutcharut Wongharuthai, five-time former world finalist Maria Catalano rises one place to fifth position ahead of Welsh cueist Laura Evans.
It was also another strong weekend for 20-year-old Emma Parker, who reached the semi-finals of a ranking event for only the second time in her career and is rewarded with a new career-high ranking of number 7 ahead of Suzie Opacic who drops one position to eighth.
Rounding out the top 10, home player Wendy Jans climbs five places to number nine, her last 16 run allied to the fact that she did not compete in the corresponding event two years ago meaning that she gained points relative to a number of players around her on the ranking list. Similarly Thailand's Waratthanun Sukritthanes also moves up on place into the top 10 for the first time, despite not having competed this weekend in Bruges.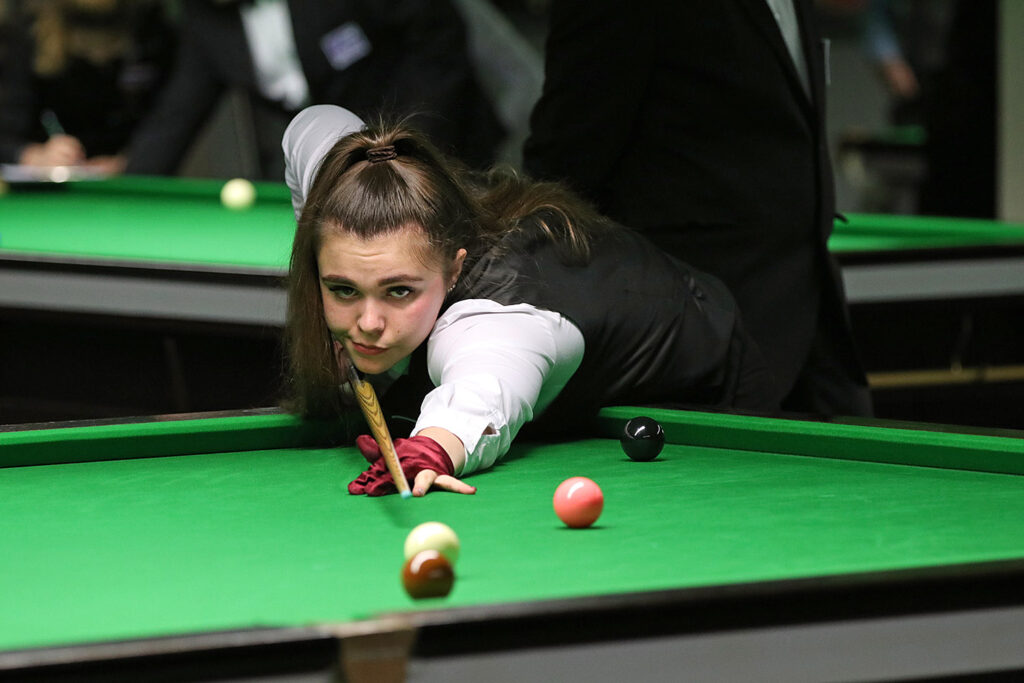 Notable Moves
Outside of the top 10 there were notable gains for a number of players who were competing at the weekend, including Chloe White who moves up three positions to a career-high 21st in the rankings, while Belgium's Caty Dehaene is up 10 places to 37th after finishing third in her round-robin group.
Also ascending the list are several players who have joined the circuit this season including Chucky Preston (43), Harriet Haynes (48), Bennani Hind (55) and Kate Le Gallez (56). Our most notable new entries are 15-year-old Albina Liashcuk of Belarus and Belgium's Belinda Focquaert, who are straight in at 74th position after both players progressed to the last 16 on their return to the circuit.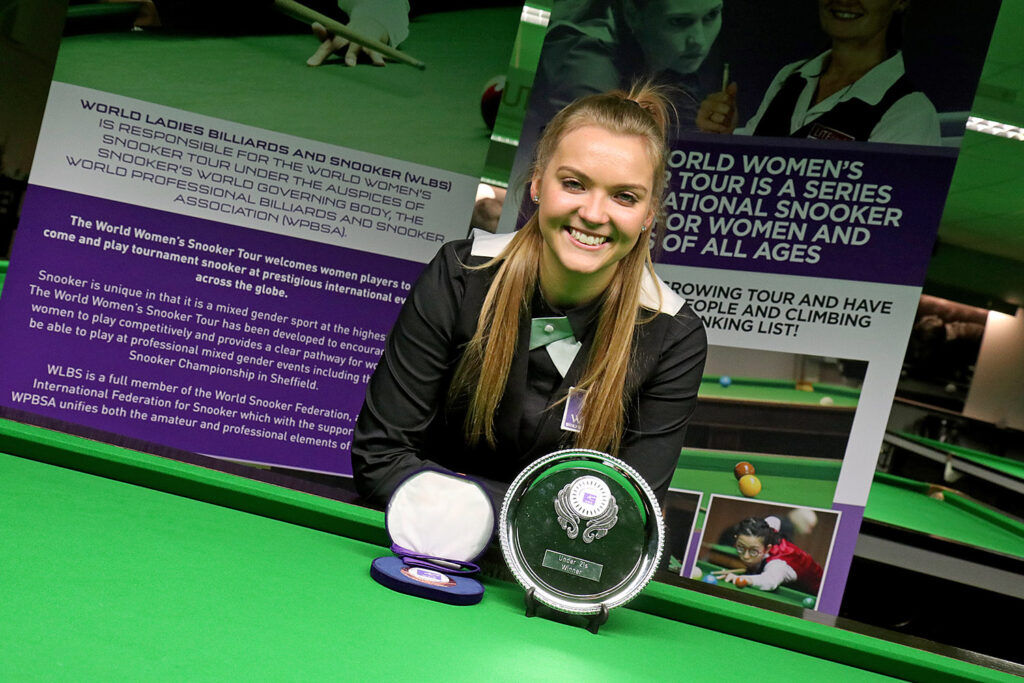 Under-21 / Seniors
Emma Parker remains at the head of the Under-21 ranking list following her sixth career Under-21 victory ahead of Nutcharut Wongharthai, who Parker edged out in the semi-finals. Runner-up Albina Liashcuk is a new entry at 11th following a sensational run which including wins against English pair Steph Daughtery and Chloe White.
In the new for 2019/20 Seniors ranking list, Belgium's Caty Dehaene moves straight into fourth position after she successfully defended the title that she previously won 12 months ago with victory against third placed Jackie Ellis. Deahene is one of five new additions to the Seniors rankings following the event.
Please note that for this season ranking points in the Under-21 and Seniors rankings will be awarded in accordance with the new side-events points schedule available HERE.
The World Women's Snooker Tour will return with the Festival of Women's Snooker from 3-6 April 2020. Entries for the event will open shortly.