Prior to the Eden Women's Masters last November few had heard of the name Chucky Preston, but after the Northern Irish potter reached the quarter-finals of her maiden ranking event in South London she had already established herself as one to watch on the World Women's Snooker Tour.
We recently caught up with the 32-year-old, who is already up to number 43 in the world rankings, to talk about her experience on the circuit so far and her passion for snooker…
How much have you enjoyed being a part of the WWS circuit so far, having competed both at the Eden Women's Masters and the recent Belgian Women's Open earlier this month?
I have really enjoyed it. At the Eden Masters I was very nervous, I didn't know anyone and it was all very new to me.
But in Belgium I was a lot more relaxed and it was a lot of fun. I am definitely looking forward to the Festival in Leeds now!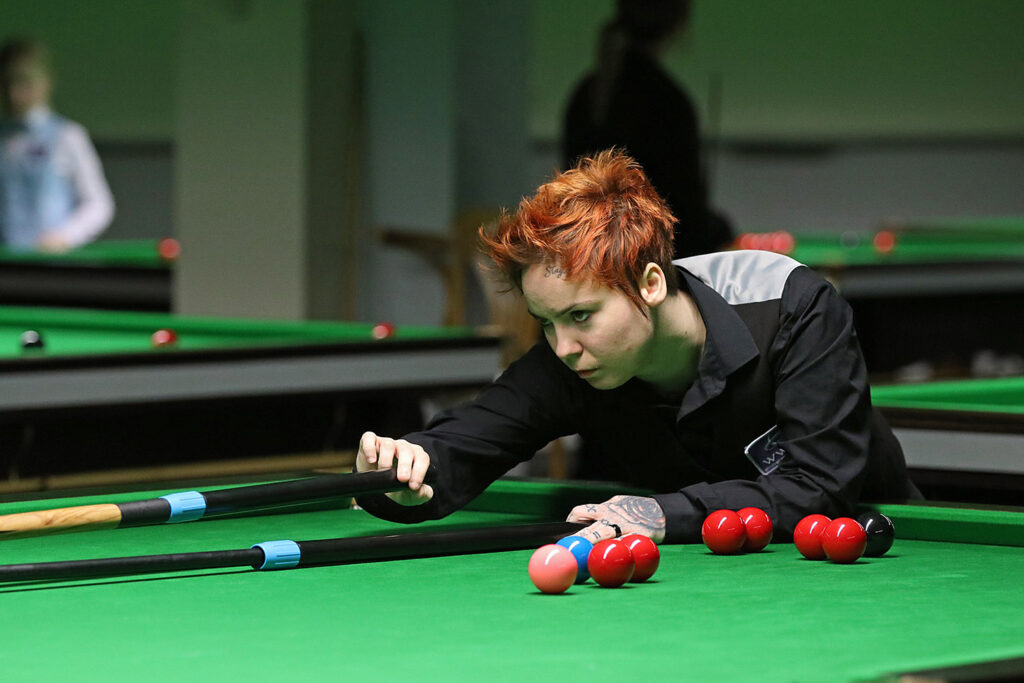 Your debut was particularly impressive as you qualified from your group and went on to reach the quarter-finals. What were your expectations heading into the tournament?
To be honest I did not expect much. I thought that I was way over my head even entering, but it was Rebecca Kenna who encouraged me over Facebook to just go for it and start to entering these events, and I did.
Now I am glad I did, I had not expected to get to the quarters so that was a bonus for me! I am currently receiving from coaching from [former professional] Joe Swail to know that he had a lot of confidence in me helped a lot.
In the last eight you faced 12-time world champion Reanne Evans. Although you lost out on that occasion, is it good to test yourself against the very best players like her?
Absolutely yes. I went into that match to have fun and gain experience. I relaxed a lot in that match as I knew that my chances of winning were slim to none so I watched a lot of her shots selections and positional play. I would say I learnt a few things in that match.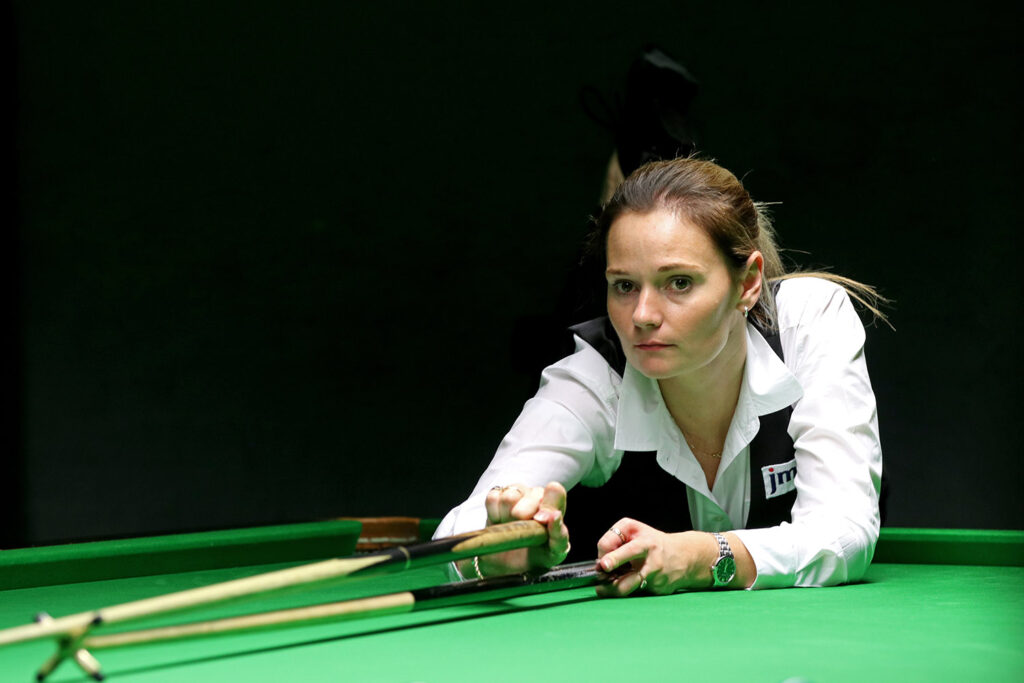 How did you get into snooker and how long have you been playing?
My dad first pushed me into snooker when I was seven and took me to our local club every week until I was old enough to go myself. I played until I was 15, but then quit due to women's snooker disbanding in Northern Ireland.
I have only recently got back into snooker during the last two years. I found it hard getting back into it as I used to be quick and my game flowed as a kid, but now it is all about thinking and the tactical side is very important.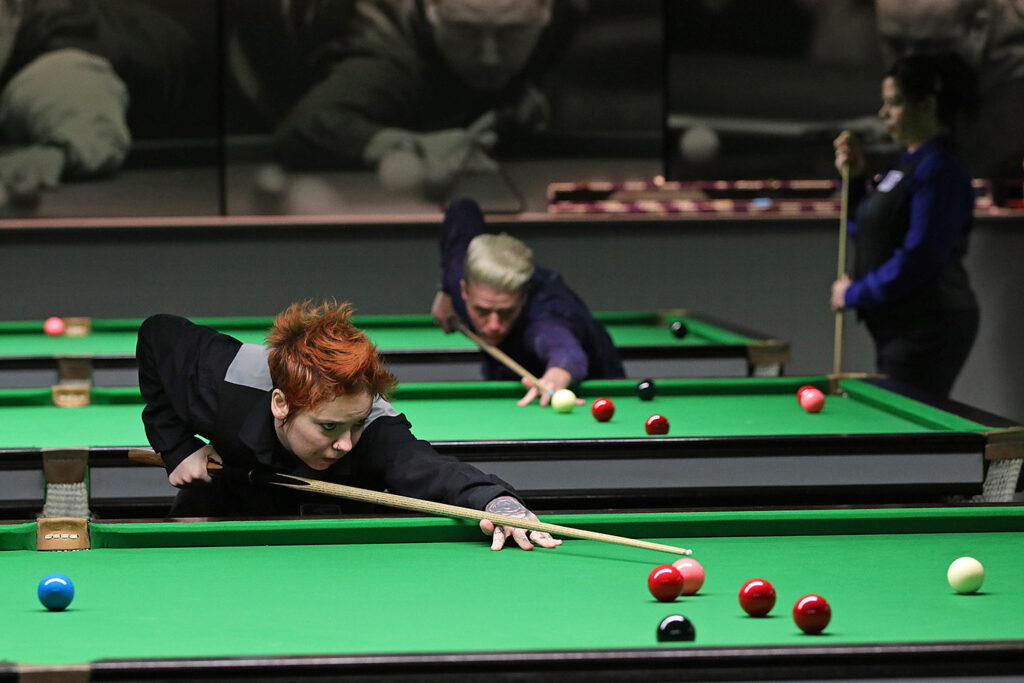 You have been involved in establishing the Northern Irish Ladies Tour back home. How is this growing and how can you get more women involved in snooker?
Yes I started up the NI Tour in October 2019 and was pleased that we had great numbers for it. It is growing slowly but we are advertising it and pushing it all over social media to encourage more girls to come forward to play.
I will always push it and I will help every player we have on the tour to become better and gain confidence to come to bigger events.
I also created my 'Chucky Preston all about snooker' Facebook page to help the girls with routines and drills.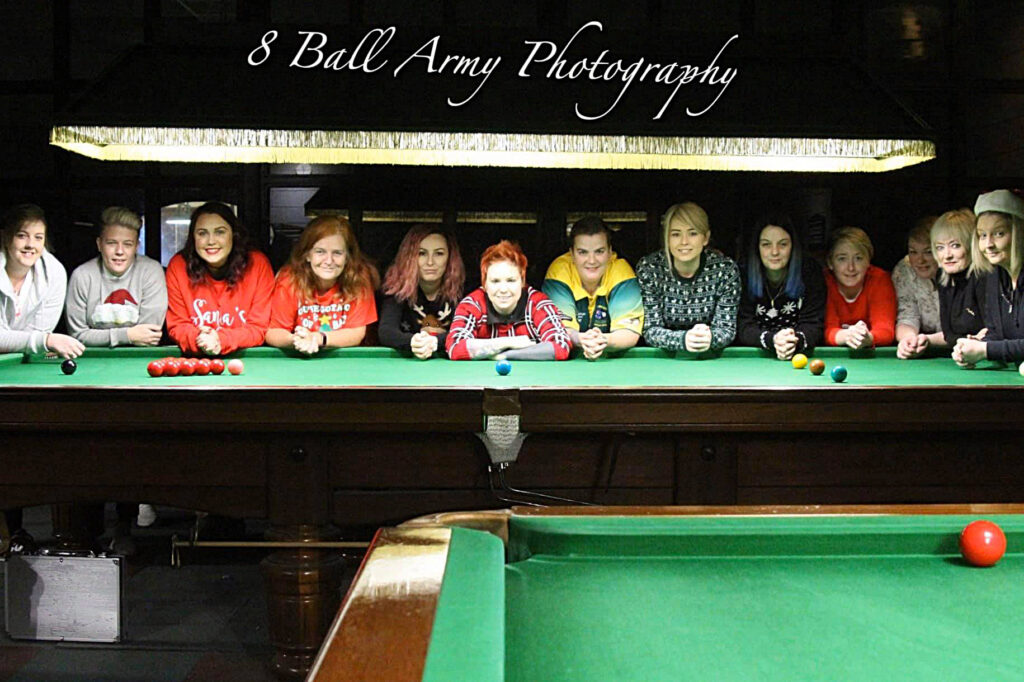 Are there opportunities for women to compete against men in amateur snooker in Northern Ireland?
Yes in the Northern Ireland Billiards and Snooker Association (NIBSA) tour which I play in. It is tough, but you can't give up. The only way to get better is to keep competing, even if you are getting beat every time.
I urge the girls to play in these and over the next year I hope we have at least three girls playing on the NIBSA tour.
You are also friends with former Masters champion Mark Allen back home and played in his pro-am last year. How did you get to know him?
Yes I have played in his pro-cam tournament on a couple of occasions, which is an excellent tournament to be part of. I have known both Mark and Jordan Brown from my younger days, but not very well back then.
More recently I have got to know Mark more from being in the club and we have just got on well. He couldn't do enough for people, for example before I played at the Eden Women's Masters he gave me a little pep talk which also helped me there.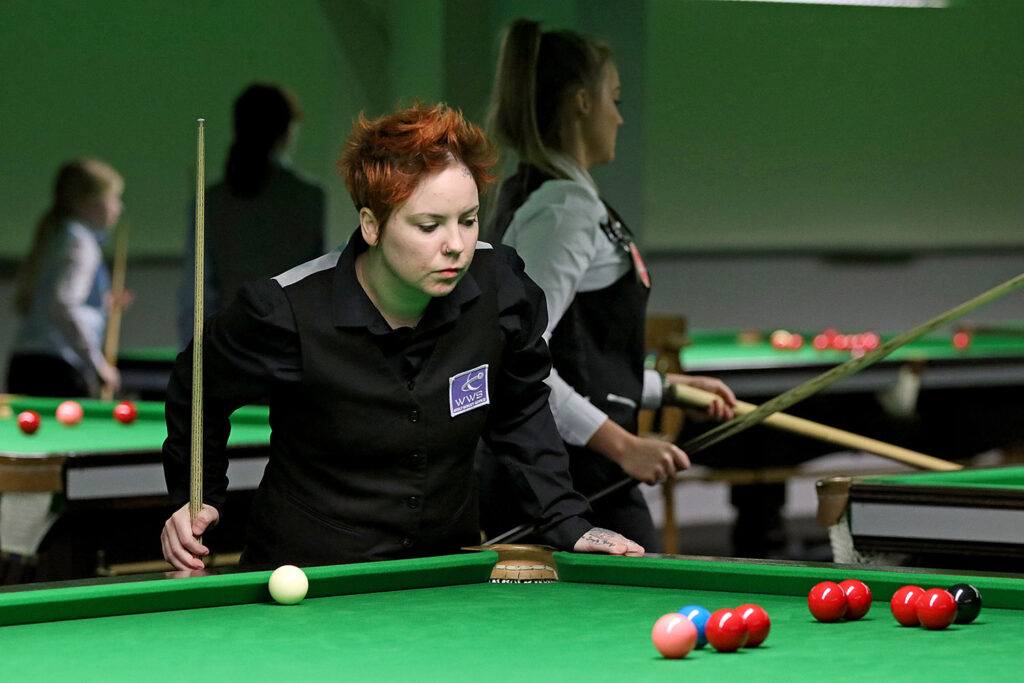 We have also seen that you have recently introduced your wife Avril to snooker – could we see a Preston double act at the upcoming World Women's Pairs Championship in Leeds?
Haha I hope so! But I don't think so just yet, but it would be great though!
She said maybe next year, but in the meantime I will try to change her mind. Her excuse is she is my bigger fan and wants to be standing by all my matches to watch!
What would your message by to any other women and girls who are considering picking up a cue and joining the WWS circuit?
Absolutely do it. Why not, what have to got to lose?
No matter the level of your ability, the WWS events are fantastic to play in. You get plenty of table time and you gain a lot of experience and confidence. If anything, these events will help you to progress even further!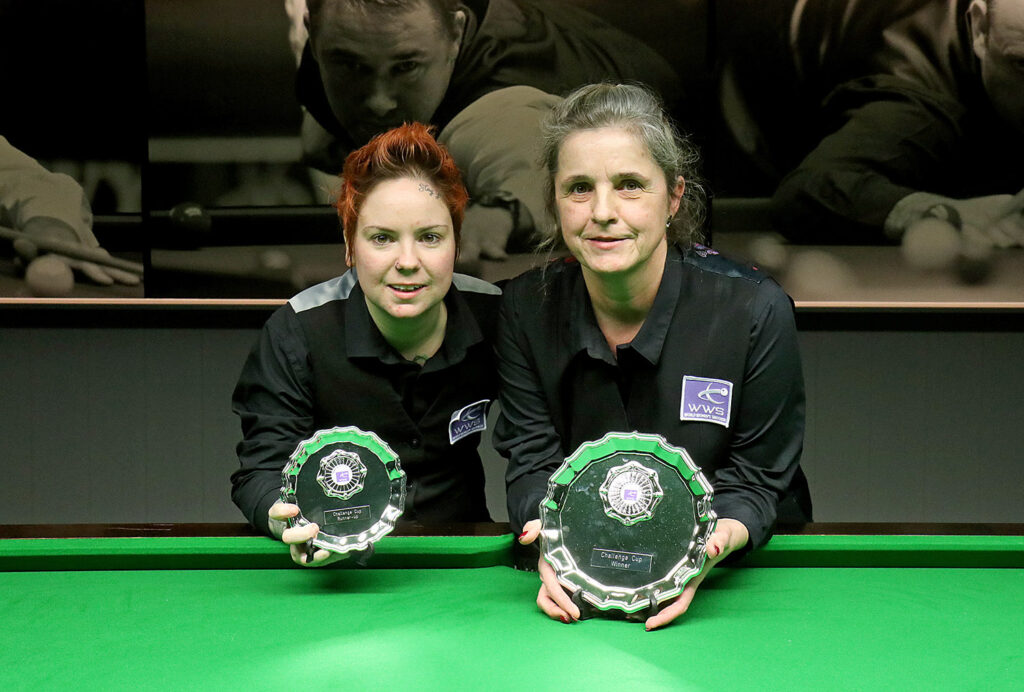 Finally, what are your interests and hobbies away from the table?
I am a business owner of a tattoo studio where I am the solo artist there.
I also like to go out on my motorbike which I find to be relaxing and de-stressing. I am also taking flying lessons at the moment and hope to gain my pilot's licence.
I am also a big gamer and I could spend hours on my Xbox. There are just not enough hours in the day!
Chucky will next be in action at the Festival of Women's Snooker, which takes place from 3-6 April 2020 at the Northern Snooker Centre in Leeds. Entry for the event is open online HERE.