Our very own Chucky Preston has issued a challenge to female snooker players around the world with the prize of free entry to a future World Women's Snooker Tour competition on offer!
Northern Ireland's Preston, who has risen to 43rd in the latest WWS world rankings since entering her first tournament last November, regularly demonstrates her ability with a series of drills and training demonstrations on her Facebook page.
While competitions currently remain suspended due to the COVID-19 pandemic, we are keen to see women and girls everywhere still playing snooker where possible and we are excited to be able to work with Chucky to encourage as many people as possible to take on her challenge!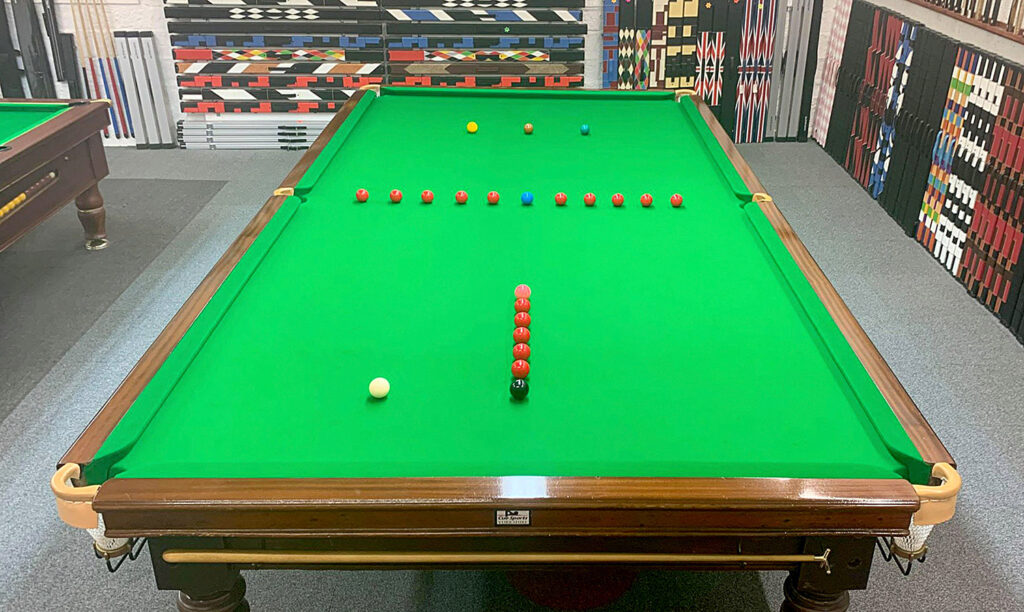 The Challenge
The challenge is a simple one:
Prepare the table as per the attached image
Place the cue ball anywhere on the table and begin your break, potting reds and colours in sequence until no reds are remaining, then potting the six colours in order
There is no time limit and you can submit as many attempts as you like prior to the final deadline. Your score up to the point of a miss will count, you do not have to clear the table.
How to Enter
To take part, simply record your best attempt – does not have to be live – and either:
Post on your Facebook page, tagging in the World Women's Snooker Facebook page and stating your score. If our page is not tagged, we may not see your attempt and it will not count, or
Send to us privately for us to post directly to our page
You can post as many attempts as you like, and your best will count towards the final leader board. Attempts must be made in one scoring visit and video footage unedited to count.
The highest two scoring players will earn free entry to a future WWS competition (excluding the World Championship) as sponsored by Spit'n Ink Tattoo Studio, Chucky's business based in Lurgan, Northern Ireland.
World Women's Snooker will also offer free entry to an event for the best attempts made by players currently ranked outside of the world's top 10.
In the event of a tie-break, there will be an additional challenge to complete to determine the winners.
The deadline for entries is 1 October 2020
Good luck everyone!