Name: Jaique Ip Wan In
From: Hong Kong
Played since: –

Highest ranking: 3 (2016)
Career highlights: 2016 World Mixed Pairs Championship winner, 2012 Agnes Davies Memorial Championship winner, 2008 & 2009 World Doubles winner, 2012 Connie Gough Trophy runner-up, 2012 Southern Classic runner-up, 2015 World Women's Snooker Championship semi-finalist
Career Summary
Hong Kong's Jaique Ip Wan In has been a familiar face on the World Women's Snooker Tour for over a decade now and has enjoyed success in both singles and doubles competitions.
A former World Championship semi-finalist in 2015, Jaique rose to as high as number three in the world rankings a year later and remains one of the most experienced players on the circuit.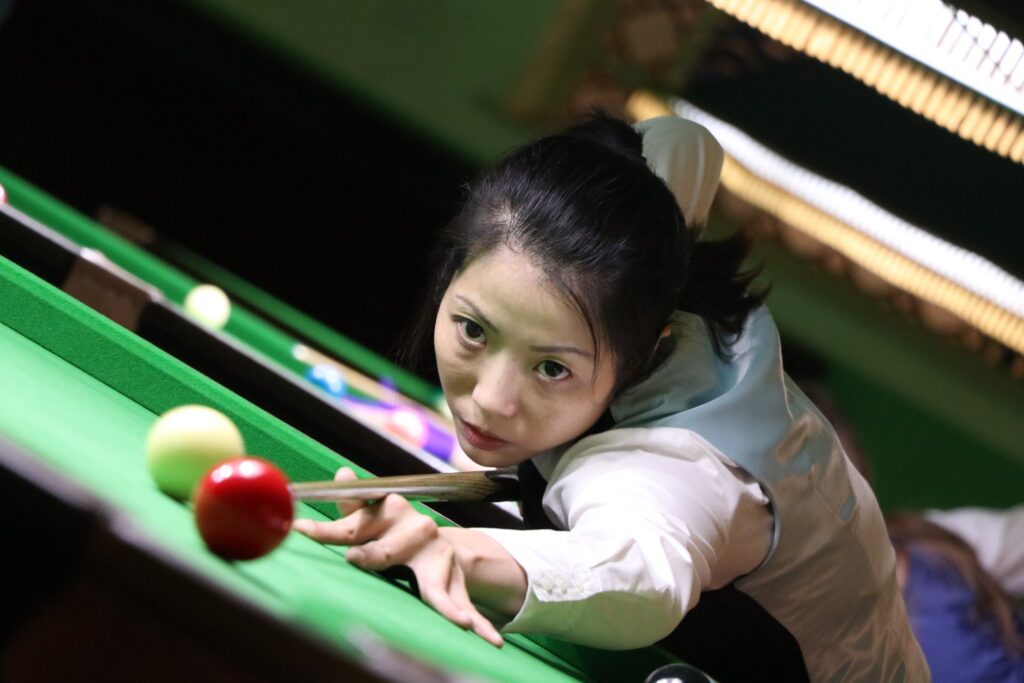 In 2012 she defeated fellow Hong Kong player So Man Yan 3-0 to win the Agnes Davies Memorial and during the same year reached a further two finals at the Connie Gough Trophy and Southern Classic events.
Jaique has also won three pairs events, most recently in 2016 when she teamed up with Ka Wai Cheung to claim the Mixed Pairs events with a 4-3 win against Maria Catalano and Eden Sharav.
Training in: