Name: Maria Catalano
From: Dudley, England
Played since: 1998
Highest ranking: 1 (2013-14)
Career highlights: Six-time Connie Gough Trophy champion, 2012 UK Ladies Championship winner, 2018 World Women's Pairs Championship winner, Five-time World Women's Championship runner-up
Career Summary
Dudley's Maria Catalano is a six-time winner of the Connie Gough Trophy, her most recent title coming in 2017 when she defeated Rebecca Kenna 4-2 in the final.
She is also a former UK Ladies Championship winner and has reached the final of the World Women's Snooker Championship five times, most recently in 2018 when she defeated friend and rival Reanne Evans in the semi-finals before coming up short against Hong Kong's Ng On Yee.
A cousin of five-time world professional champion and snooker legend Ronnie O'Sullivan, away from the table she works full-time within a family-owned ice cream business.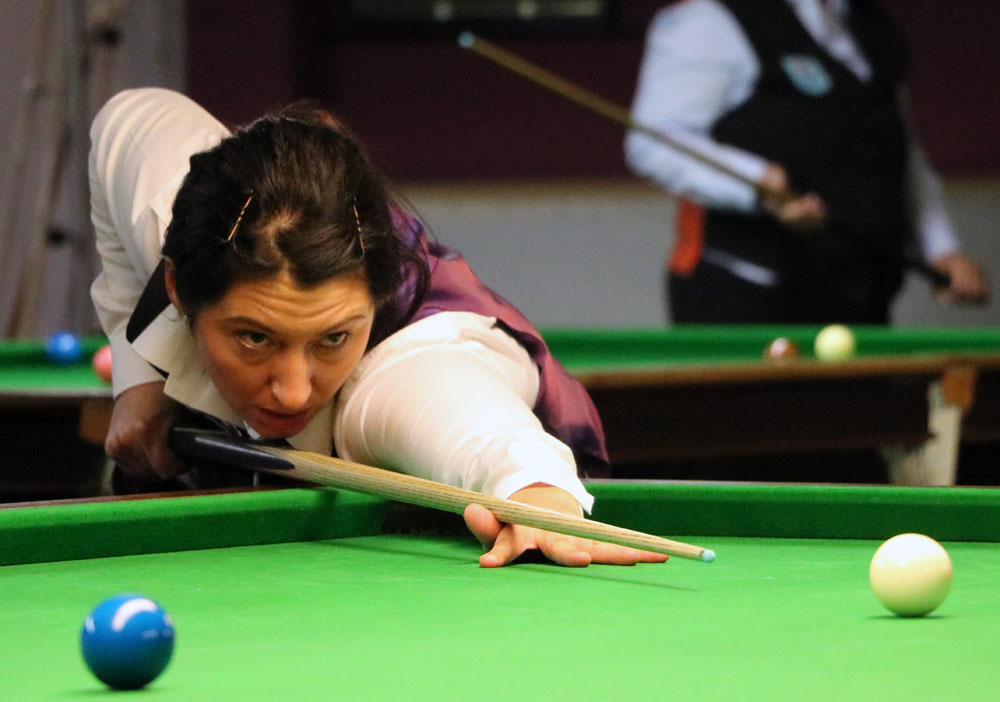 Training in: