Name: Nutcharut Wongharuthai
From: Thailand
Played since: –

Highest ranking: 3 (October 2019)
Past results: SnookerScores.net profile
Career Summary
Thailand's Nutcharut Wongharuthai has established herself as one of the leading players on the World Women's Snooker Tour since her debut at the 2017 World Women's Snooker Championship in Singapore where she notably made the tournament high break of 90.
In October 2019 she became the first player other than Reanne Evans or Ng On Yee to win a world ranking event in other two and a half years with her triumph at the Australian Women's Open in Sydney, which notably included a 4-2 defeat of On Yee in the final.
Her success was enough to see her climb to a career-high ranking of number three, following a year which had already seen the 19-year-old reach the final of the World Women's Snooker Championship for the first time, ultimately losing out 6-3 to 12-time champion Reanne Evans.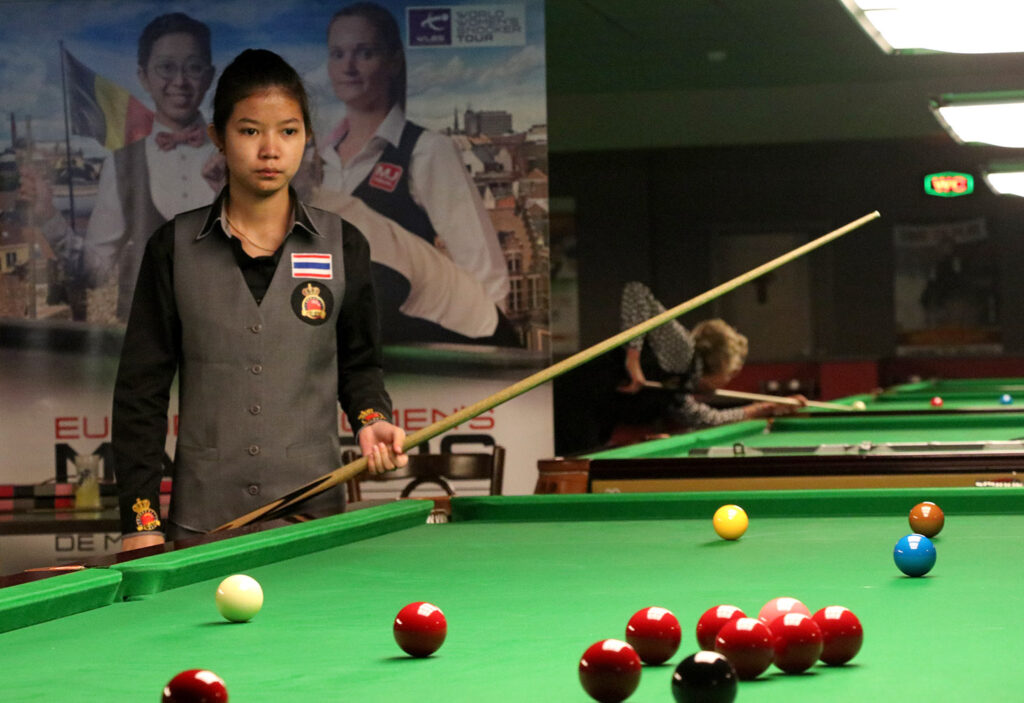 Early career
Nutcharut made an immediate impact on the WWS circuit, reaching her first final at the 2018 British Open, losing out to Reanne Evans.
Further finals came at the European Women's Masters where she defeated international champions Ng On Yee (3-1) and Wendy Jans (4-2) on the way, as well as the World Women's 6-Red Championship in April 2019, again being denied by Evans on both occasions.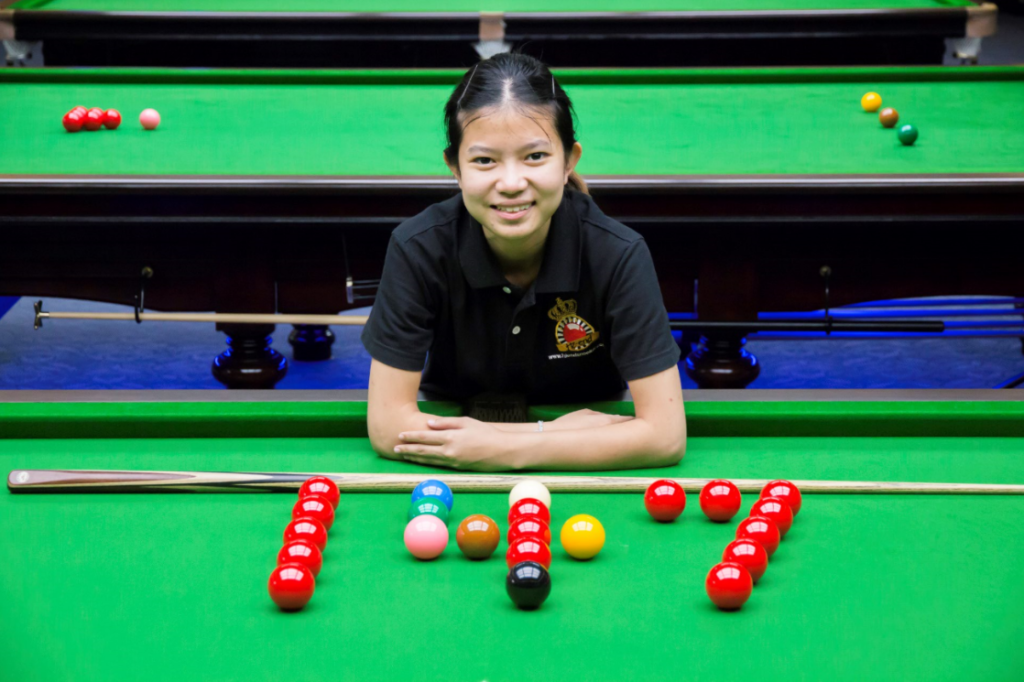 147
In March 2019 Nutcharut created a moment of history as she became the first woman to make a maximum break during a practice match against Waratthanun Sukritthanes at the Hi-End Snooker Club.
Watch her fantastic break online here.
Training in: