Name: Nutcharut Wongharuthai
From: Thailand
Played since: –

Highest ranking: 11 (September 2018)
Career highlights: 2018 British Open runner-up, 2018 World Women's Under-21 Championship winner, 2018 UK Women's Under 21 Championship winner
Career Summary
Thailand's Nutcharut Wongharuthai made almost an immediate impact on the World Women's Snooker Tour as she reached the final of her first ranking tournament in the UK at the 2018 British Open.
Highlighted by an impressive 4-2 victory against new world number one Ng On Yee in the semi-finals, her run saw her become the first player other than On Yee and the player who would go on to beat her, Reanne Evans, to reach a final during the 2017/18 season.
Prior to her UK debut, she also played in the 2017 World Women's Snooker Championship held in Singapore, notably making a tournament high break of 90 during the Challenge Cup event at the Lagoon Billiard Room.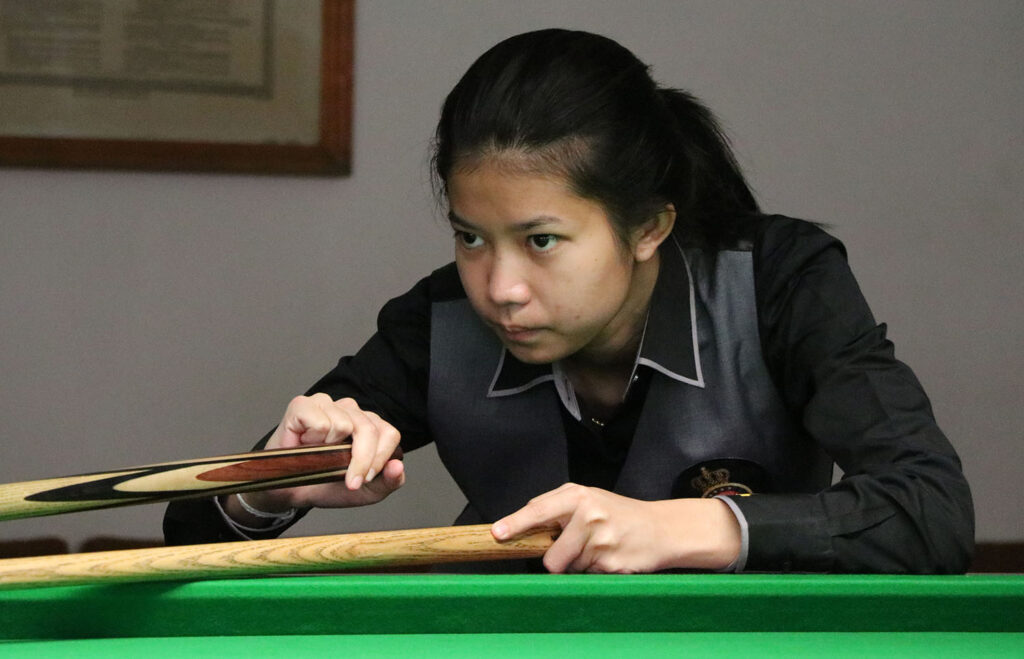 Training in: