Name: Reanne Evans
From: Dudley, England
Played since: 2002
Highest ranking: 1
Career highlights: 12x World Women's Snooker Championship winner, 9x UK Women's Championship winner, first woman to qualify for the final stages of a professional ranking event, first woman to win a match at the professional World Championship
Career Summary
Reanne Evans has been the dominant player on the World Women's Snooker Tour for over a decade, winning the first of her 12 world titles to date in 2005 and since surpassing the previous record of seven set by Allison Fisher in 2012.
She has a highest break in competition of 140 and in 2013 defeated Thailand's Thepchaiya Un-Nooh to become the first woman to successfully qualify for the venue stages of a professional ranking event at the Wuxi Classic.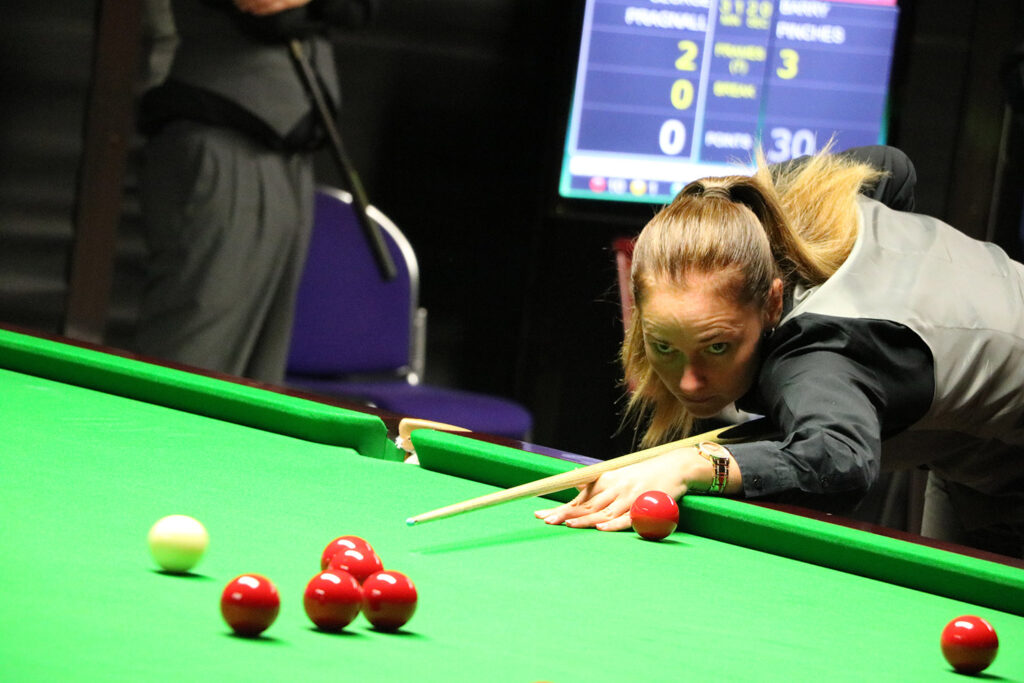 Another milestone was achieved in 2017 when she defeated Finland's Robin Hull to 10-8 to become the first woman to win a match at the professional World Championship, before losing out 10-6 to former world quarter-finalist Lee Walker in the second round.
Away from the table she enjoys playing golf, spending time with her daughter and passing on her knowledge of the game through coaching.
Training in: