Name: Rebecca Kenna
From: Keighley, England
Played since: 2016
Highest ranking: 3 (February 2018)
Career highlights: 2016, 2017 World Women's Championship semi-finalist, 2017 Connie Gough Trophy finalist, 2017 Paul Hunter Women's Classic semi-finalist, 2017 Women's Masters semi-finalist, 2017 UK Women's Championship semi-finalist
Career Summary
A relative newcomer to the WWS circuit, Keighley's Rebecca Kenna made an immediate impression as she progressed to the semi-finals of the WWS World Championship on her début appearance in 2016.
Since then she has continued to perform consistently, defeating Reanne Evans on her way to reaching her first WWS ranking final at the 2017 Connie Gough Trophy and going on to repeat her last four run at the World Women's Championship to climb to a career-high ranking of number six at the end of her first full season.
In 2018 she reached a further two ranking event finals at the UK Women's Championship and Eden Women's Masters, losing out to Ng On Yee and Reanne Evans respectively but underlining her position as one of the toughest to beat players on the circuit.
Away from the table, Kenna is a personal trainer and has a keen interest in football and sports coaching.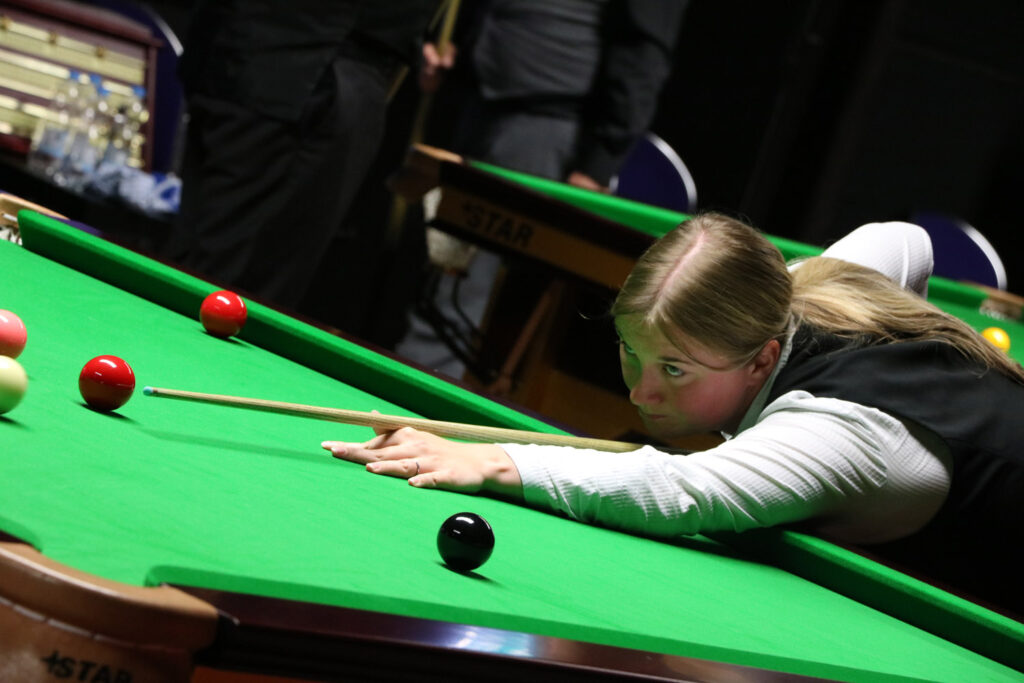 Training in: