Earlier this year Reanne Evans became the first woman to win a match at the World Championship in Sheffield and snooker's biggest female star admits that she would love to experience the 'buzz' of the professional circuit again on a regular basis.
Dudley's Evans describes her 10-8 win against Finland's Robin Hull as the best win of her career 'by far' in particular because of how highly she regards the former Shoot Out champion as a player in his own right.
"I class Robin as a top class player and much better than his ranking," said Evans. "In our match I thought that he played well but I was just able to put him under a little pressure.
"I was proud of myself for that win. It was great to hear comments afterwards like how I looked like a pro out there. It was the most comfortable I have felt playing, using the nerves to help me.
"A couple of years ago when I played Ken Doherty [Doherty won 10-8 at the same stage of the event] we both struggled and I had a sniff at winning. I was gutted, the most gutted I have ever been – so to win against Robin was amazing for me."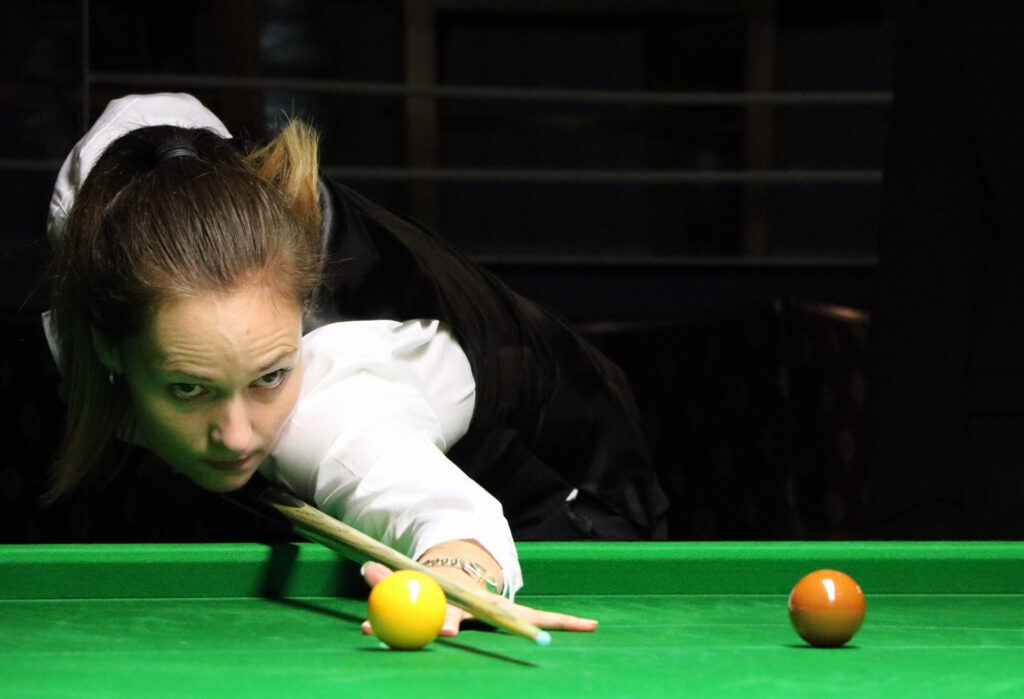 Back in 2010/11 Evans was awarded a wildcard to compete on the professional circuit for a season but was unable to make an impact, despite coming close on a few occasions, notably taking then reigning world champion Neil Robertson to a deciding frame at the EPTC6 event. Nevertheless she enjoyed the experience and would love the opportunity to compete once more against the best players in the world on the open tour.
"When I was on tour I didn't win a match," explained Evans. "But I learned so much and my game improved loads. Being on tour just gave me another lease of life and was something different and new to try. It also gave me the chance to prove points to myself in some ways.
"Would I like that feeling again? Of course while I'm still playing I will try to get back there. It would be in my mind the only thing I haven't achieved regularly."
Successful start
While she has occasionally had the opportunity to compete on the open tour, the 31-year-old has remained a constant force on the World Women's Snooker Tour which she has dominated since claiming the first of a record 11 WLBS world titles to date in 2005.
She started the 2017/18 season in familiar fashion by claiming a dominant victory at the Paul Hunter Women's Classic in Germany, defeating Ng On Yee 4-1 in the final before the Hong Kong player turned the tables to win by the same scoreline at the LITEtask UK Championship in October.
"It has been a good start to the season," continued Evans, who is currently supported on tour by Elite Studio 147, the Blade Cue and World Seniors Championship organiser Jason Francis. "Obviously I try to win everything I enter, but I haven't been playing great for a while now and I have been suffering with a neck injury recently so have got to be pleased with my results.
"I always strive to win more and set more records, but I can't take players like On Yee for granted and I don't like losing so as my mom would say – I need to pull my socks up!"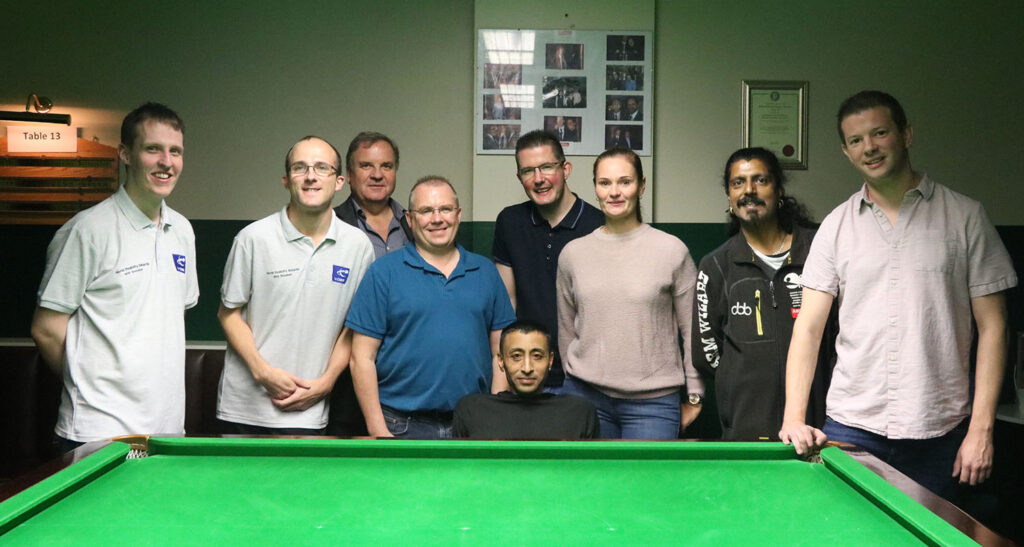 WDBS Visit
Earlier this season Evans took time out to visit the Open Disability Snooker Championship organised by World Disability Billiards and Snooker at the Golden Cue in Bilston, England. People with various disabilities were thrilled to meet the player widely recognised as the sport's greatest ever female player who was impressed by what she saw.
"I must admit that when I went to see the WDBS tour I had no idea what to expect," continued Evans. "When I walked in and saw players with all different types of disability knocking balls in on off the lamp shades, just being generally happy to be there and loving playing, it really opened my eyes.
"I thought it was fantastic. They even made their own equipment so that they could play – nothing stopped them! They just loved it and I wish them all the best."