Mark Selby grabbed the headlines on the professional circuit last year as he completed a successful defence of his World Championship title to finish the 2016/17 season with a record-equalling five-ranking titles.
But the 'Jester from Leicester' was not the only player to enjoy a five-star campaign as Hong Kong's Ng On Yee matched his feat on the WLBS World Women's Snooker Tour, claiming five ranking titles of her own during the calendar year.
The highlight for the 27-year-old came in Singapore as she defeated 11-time champion Reanne Evans and India's Vidya Pillai, both in dramatic final frame deciders, to claim the World Women's Championship for a second time. She quickly followed up her success by adding further world crowns at Six and Ten Red levels a month later to complete a hat-trick of titles.
Although she lost out to Evans at the Paul Hunter Women's Classic to start the new season, she quickly turned the tables with victories at the UK Women's Championship and Women's Masters competitions to complete a career-best year on the tour.
Such is the extent of her success during the year that the second ranked player has put herself in with a chance to overtake long-term number Evans and become world number one for the first time if she can make a good start to 2018.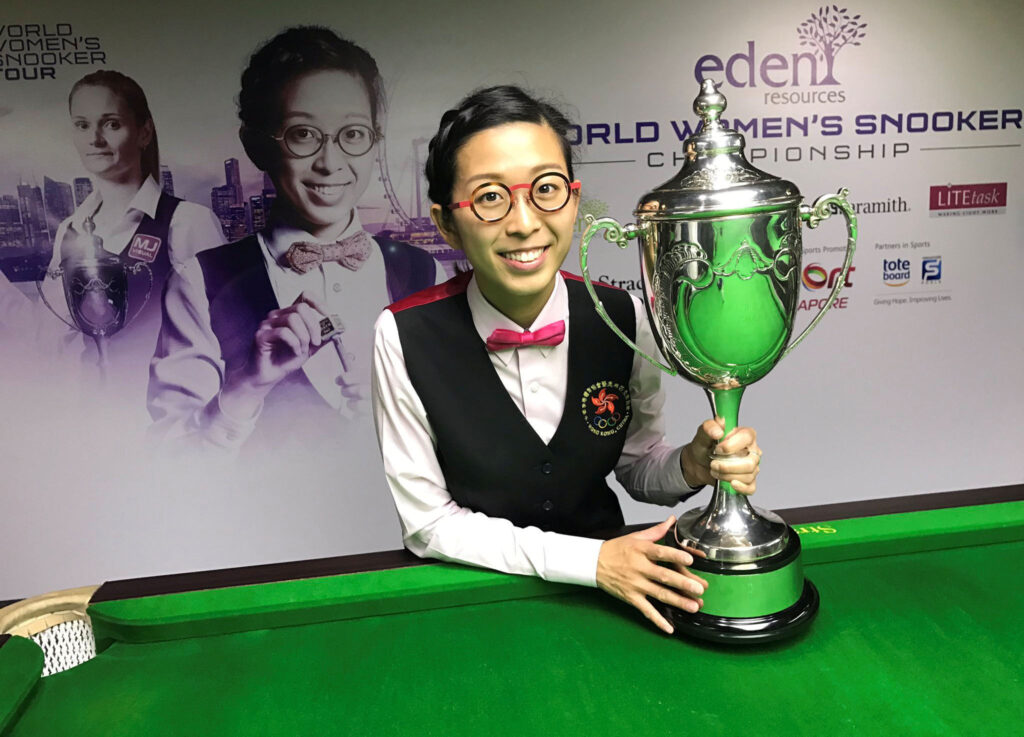 'Only the beginning'
But for On Yee, while last year yielded the most silverware of her career to date, she firmly believes that the best is still yet to come with many years and challenges ahead of her on the green baize.
"I always live by the following slogan: If you believe it, you can achieve it!" said On Yee. "2017 was definitely my best year by far.
"A lot of people have asked whether this defines the peak of my career. For me it is is quite the opposite, I believe this is only the beginning of a very long career for me. Even the best player cannot guarantee that he or she will win every game, but I believe there's still a lot for me to learn both on and off the table – and if I keep on learning, I can only get stronger! In particular I have recently been working really hard on improving my scoring and break building."
Breakthrough
The 27-year-old began competing in WLBS events in 2011 and quickly climbed the rankings, scoring her first victory against top dog Reanne Evans on her way to winning the UK Women's Championship for the first time in 2013.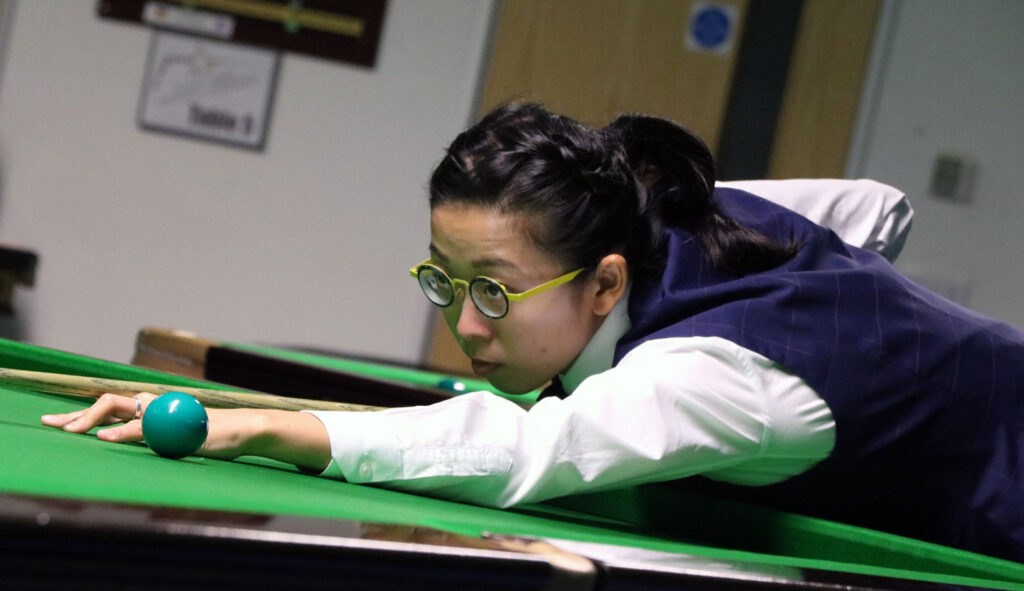 Her real breakthrough came however at the WLBS World Women's Championship in 2015, when she ended Evans' ten-year reign as world champion in the semi-finals, before going on to defeat Emma Bonney in the final to claim the sport's biggest title for the first time.
Becoming a star
Such success has seen her become a bona fide sporting icon in her native Hong Kong, transcending her sport and being profiled in the internationally famous Elle Magazine. In 2016 she was named 'Best of the Best' at the prestigious Hong Kong Sports Star Awards, becoming the first non-cyclist to win the award for seven years.
Last summer On Yee took played in exhibition matches against legendary figures Stephen Hendry and Jimmy White at the inaugural Hong Kong Masters, a ground-breaking tournament which attracted crowds of over 3,000 in her homeland and that On Yee hopes will return in the future.
"It makes me very happy to see more opportunities and greater awareness for snooker in Asia, i.e. the Women's World Championship being held in Singapore and the first Hong Kong Masters. In Hong Kong, we always have full support from the government and Hong Kong people. Tickets sold very well this year, meaning we have increased number of snooker fans.
"I don't see why we cannot have similar matches or exhibition opportunities in the future. Hopefully this can be a yearly cultural event, along with sports including Formula E, Volleyball and Marathons."
The World Women's Snooker Tour will return next month with the WLBS British Open, to be played at the Stourbridge Institute on the weekend of 17-18 February 2018.