The official world women's rankings have been updated for the first time during the 2019/20 season after Reanne Evans made a winning start to the new season with victory at the UK Women's Snooker Championship last weekend.
The WWS world rankings operate on a rolling two-year basis, with points earned during 2017/18 to be removed during the course of this season. At this revision, points earned at the 2017 Paul Hunter Women's Classic and 2017 UK Women's Championship were removed from the ranking list and replaced by those earned at the Northern Snooker Centre this month.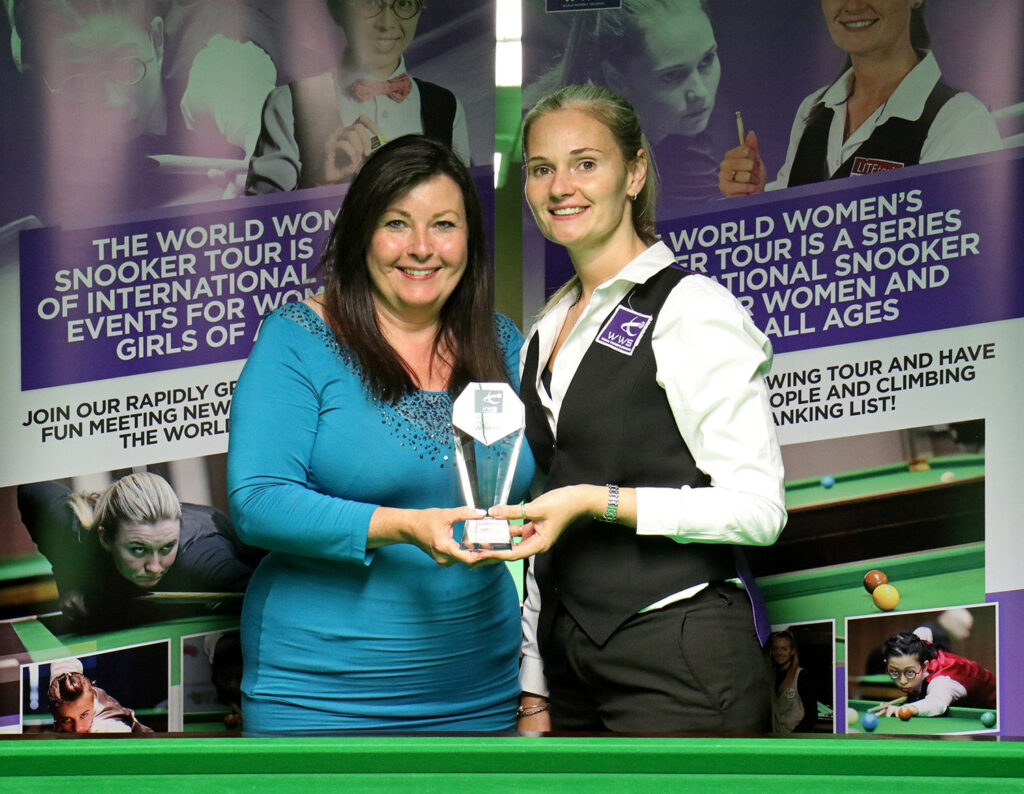 Evans Extends Lead
Reanne Evans has significantly increased her lead at the top of the world women's ranking list from 16,850 points to a commanding 24,350 points following her record ninth victory at this year's UK Women's Championship in Leeds.
With both players defending the same amount of points from the corresponding time period two years ago, victory for Evans combined with On Yee not competing in this year's event results in a net gain of 7,500 points for the reigning world champion.
From now until the end of the season both players have a similar amount of points to come off their totals after the leading pair dominated the 2017/18 season and so Evans is now well-placed to retain the top ranking for the foreseeable future.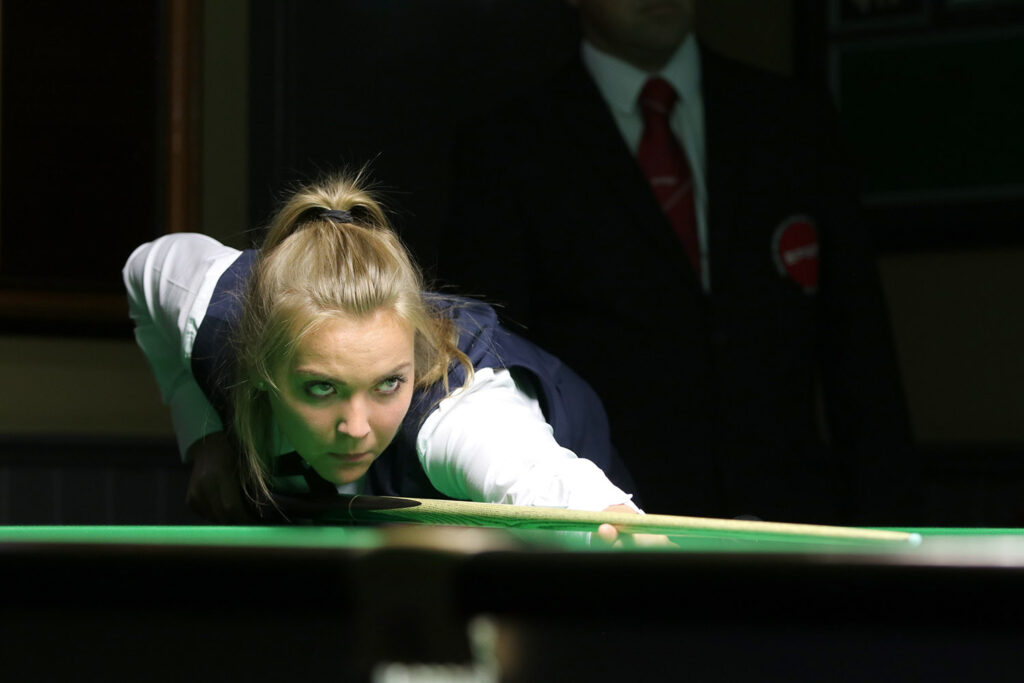 The Top 10
Away from the top two, Laura Evans has leapfrogged Maria Catalano into fifth position, despite Catalano reaching her first ranking final in 18 months last weekend. This is because she was defending 8,550 ranking points from both the Paul Hunter Women's Classic and UK Women's Championship events in 2017, while Evans missed the German event in 2017 and so had just 3,750 to be removed from her total this week.
Nevertheless, with the majority of her total points to be removed over the coming season following a difficult period for Catalano off the table, her final run this week is a timely boost as she looks to retain her top eight ranking.
Also on the rise inside the top 10 is Hornchurch youngster Emma Parker, who climbs one place to a career-high eighth position after she reached the quarter-finals of the season-opening event in Leeds. With relatively few points to defend from two years ago compared to those ranked immediately above her, there is every chance that the 20-year-old can make further gains still over the next few months.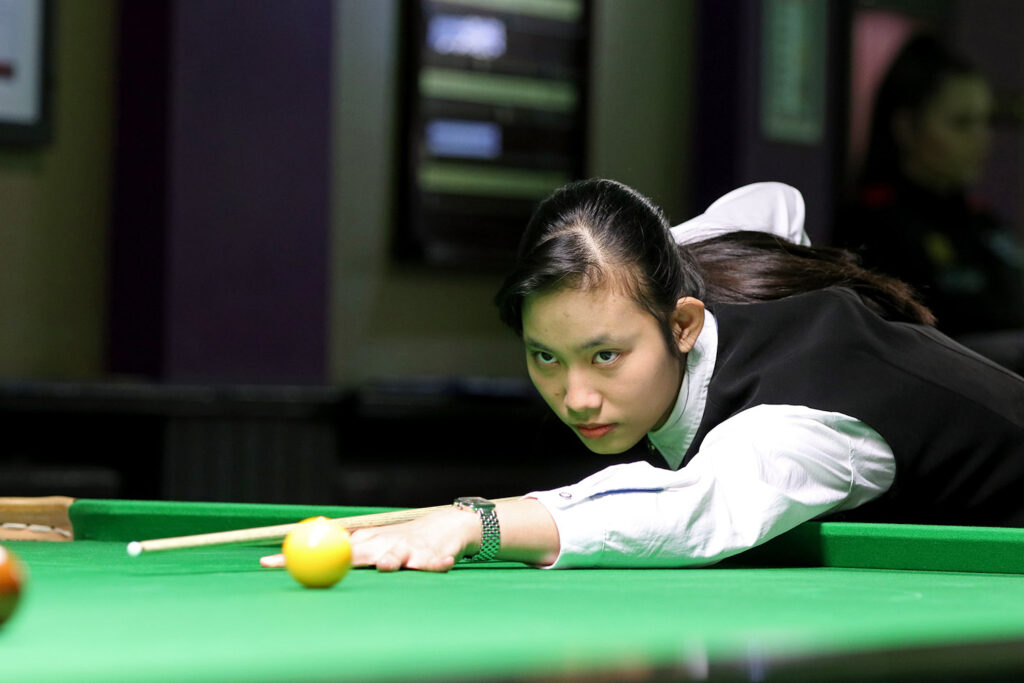 On the Rise
Elsewhere, there were gains for Hong Kong's Jaique Ip Wan In who climbs four places to 13th, while players including Jackie Ellis and Connie Stephens are up to new career-highs of 16th and 21st positions respectively.
Thailand's Ploychompoo Laokiatphong is also up four places to 26th after she reached her maiden ranking event semi-final in Leeds and with no points to defend from her total during the remainder of the season will be targeting further gains over the next few months.
There is a new career-high of 35th for 13-year-old Zoe Killington after she reached the last 16 stage for a first time, representing a gain of 10 places, while  Chrissy Allwood jumps to 45th and debutants Jodie Lockett, Mariia Shevchenko and Hind Bennani are all up to tied 64th after reaching the knockout rounds.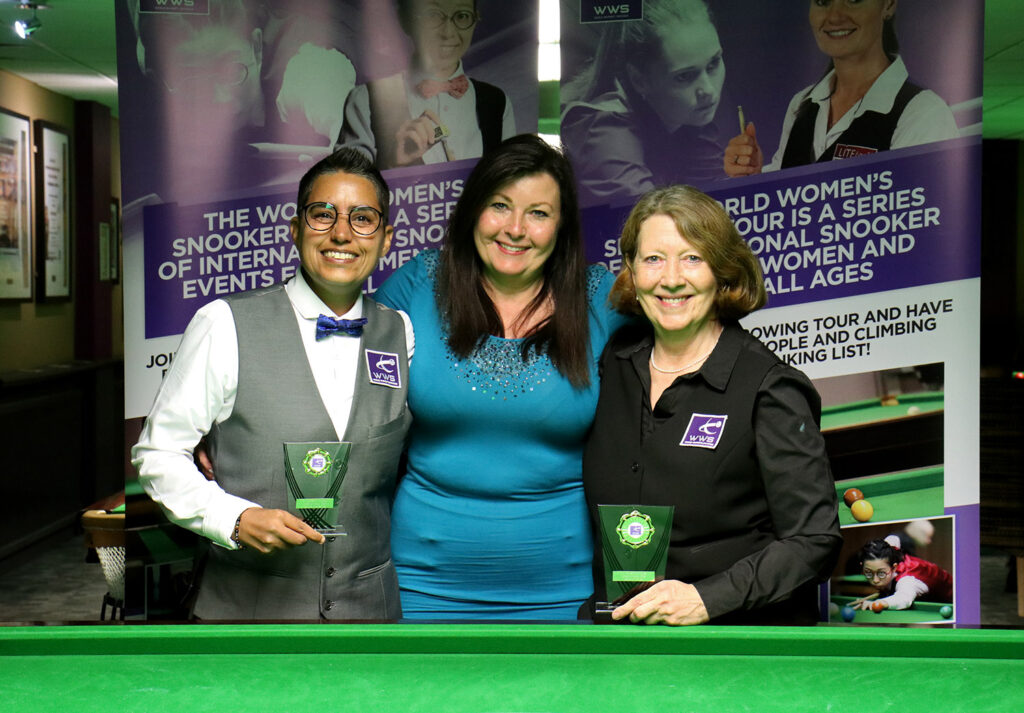 Under-21 / Seniors
Victory for Emma Parker sees her successfully retain top spot on the Under-21 ranking list, with runner-up Steph Daughtery remaining on her heels in second position. Former world under-21 champion Nutcharut Wongharuthai climbs one place to third after 2017 runner-up Shannon Metcalf was unable to defend her points last weekend due to a knee injury.
Meanwhile the new Seniors rankings announced earlier this summer reflects the results of last weekend's side-tournament with Jan Hughes becoming its first number one after her title triumph in Leeds.
Please note that for this season ranking points in the Under-21 and Seniors rankings will be awarded in accordance with the new side-events points schedule available HERE.
The World Women's Snooker Tour will return with the Australian Women's Open from 17-20 October 2019.