World Women's Snooker (WWS) has today welcomed the news that its world number one Reanne Evans is to become an MBE for services to women's snooker in the Queen's Birthday Honours.
During her 18-year career on the World Women's Snooker Tour, Dudley's Evans has established herself as the circuit's most successful ever player with 57 ranking tournament wins to her name, including an unprecedented 12 World Championship titles.
Evans, who hails from a 'snooker family' with her elder brother having also played the sport to a high standard, entered her first WWS competition as a 16-year-old at the 2002 World Women's Championship. There she made an immediate impression by stunning the previous year's runner-up Lynette Horsburgh in the quarter-finals, before losing out to Kelly Fisher at the Crucible Theatre.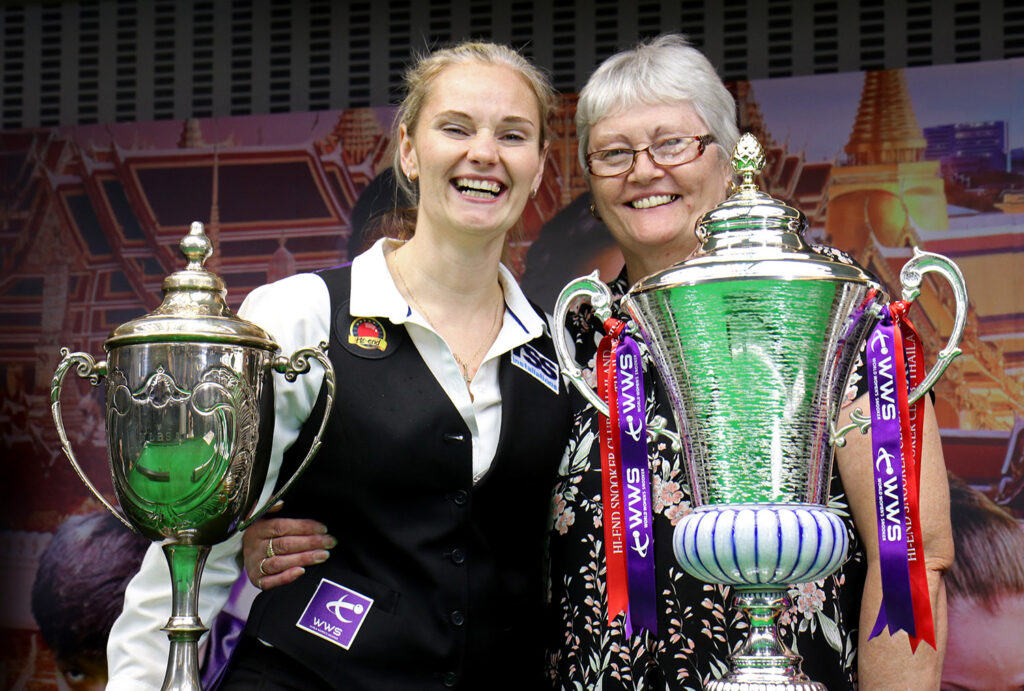 Tour Dominance
She would repeat the feat the following year, but it was the 2004/05 season where she would hit her stride as she claimed maiden titles at the Connie Gough Nationals, and British Open, before going on to claim her first world title with a 6-4 victory against Horsburgh in 2005.
Little did she know it, but her success would prove to be the first of an unprecedented ten successive World Championship titles, with further successes coming in 2016 and most recently 2019 in Thailand as she continues to rewrite the record books on the women's circuit.
As of 2020 Evans has more world (12) and UK (9) titles than any other female player, coupled with an unprecedented 90-match winning streak to her name between 2008-2011. She also holds the record for the highest-ever break made at a WWS tournament of 140, compiled twice in 2008 and 2010.
In recent years she has had to battle new challengers, most notably Hong Kong's Ng On Yee, who dethroned Evans at the 2015 semi-finals and has since gone on to claim three world titles of her own. It is however the Englishwoman who remains the benchmark in our sport and set records that will surely stand for many years to come.
Trailblazer
Alongside her dominance of the women's circuit, Evans has also broken new ground on the mixed gender World Snooker Tour as she has sought to prove herself among the best players in the world – of any gender.
At the 2013 Wuxi Classic she defeated Thailand Thepchaiya Un-Nooh 5-4 to become the first woman to reach the final stages of a professional ranking event. Two years later she competed at the 2015 World Championship, narrowly losing out 10-8 to 1997 world champion Ken Doherty, before returning two years later to defeat top 64 player Robin Hull by the same scoreline in Sheffield.
With further opportunities afforded to the best women players to compete at the highest level in recent years than ever before, Evans has become an increasingly familiar face on television screens. Last year she recovered a 3-0 deficit against Shaun Murphy on her debut at the Champion of Champions, before the former world champion ended hopes of a landmark victory with a century break in the decider.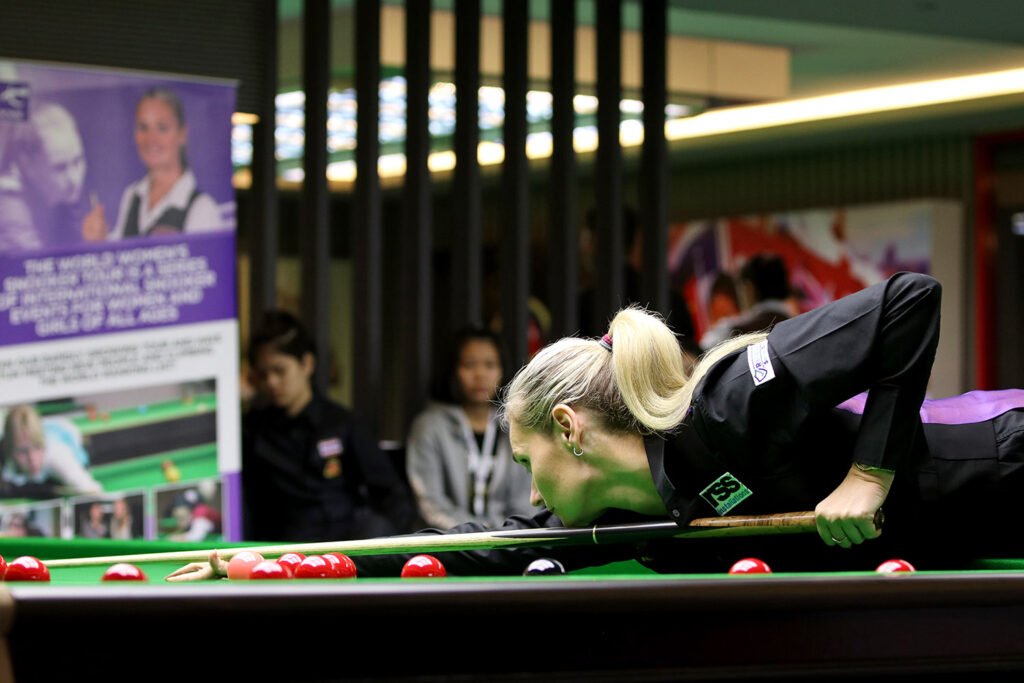 "The best is still to come"
Mandy Fisher, WWS President said: "I am absolutely thrilled to see that Reanne's unparalleled achievements on the World Women's Snooker Tour are to be recognised in this way.
"During the past 40 years we have seen many great players compete on our circuit, but few can argue that Reanne's incredible record puts her at the very top of the list of women players to have ever played our sport.
"Still only 34, I am sure that – even with 12 world titles under her belt already – the best is still to come from Reanne, and she will have many years of success ahead of her. I am looking forward to see her continue to compete both on the women's circuit and of course being a trailblazer for female snooker players everywhere by competing with the very best male players in the world on the professional World Snooker Tour."