If you are planning on coming to the Northern Snooker Centre for the LITEtask UK Women's Snooker Championship next month, you might notice one of our leading players looking a little differently than normal.
World no.3 Maria Catalano will be 'braving the shave' on the eve of the tournament in support of Macmillan Cancer Support, a registered charity based in the UK which provides support for people affected by cancer.
Maria has decided to undertake the challenge in memory of her late father Antonio who very sadly passed away following a short battle with cancer earlier this summer and has been overwhelmed by the support that she has received.
"I would like to thank everybody for the support with my challenge and focus of supporting Macmillan," said Catalano. "My reasoning for this is all about saying thank you. I'm not going to say I'm not scared because I am, but there are always woolly hats and hopefully my Italian roots will make my hair grow back quickly!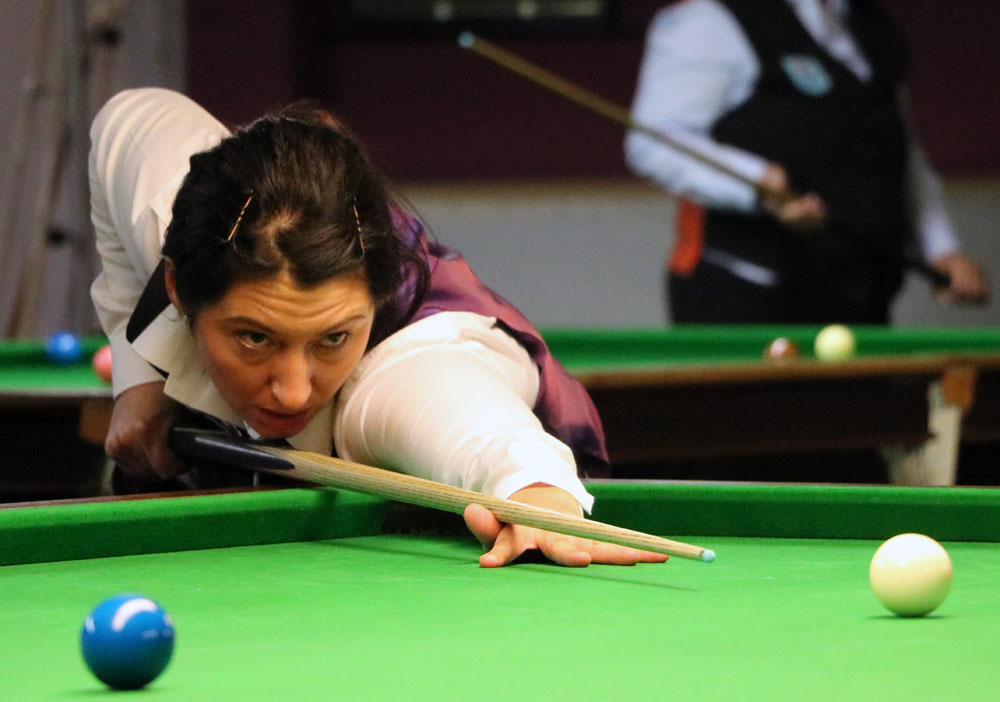 "What this has taught me is to never ever take life for granted. It is a cliché I know but you really can be here today and gone tomorrow. I want to turn my heartbreak into a positive and give something back and just to raise awareness of the great man my dad was. I am so grateful for the donations and the awareness, it is deeply appreciated."
Catalano, who earlier this year reached the final of the 2018 World Women's Championship in Malta, is also known for being the cousin of five-time world professional champion Ronnie O'Sullivan who has today given his backing to her challenge.
"Antonio was my uncle and I used to spend a lot of time up there when I was youngster in particular," said O'Sullivan. "He was the kindest, most gentle, lovely human being you can imagine meeting. He was very hard working with the ice cream business and a big family man. He will be forever missed.
"I know how close Maria was to her dad and how painful it was for her, so all credit to her for doing something like this."
All of us at World Ladies Billiards and Snooker are of course fully supportive of Maria and are delighted that she will be undertaking the challenge surrounded by her snooker family at approximately 7:00pm at the Northern Snooker Centre, Leeds prior to the start of the new season.
To read Maria's story and to help her to smash her £2,000 target donate now at: https://bravetheshave.macmillan.org.uk/shavers/maria-catalano