The staging of the 2018 Australian Women's Open marked not only the first World Women's Snooker Tour ranking event to be held in the country, but also saw the return of home player Jessica Woods to the circuit after a two-year absence.
Champion in Australia and Oceania on multiple occasions, the 26-year-old is a formidable competitor who is already back up into the world's top 30 despite having competed in just three events of the current two-year cycle.
At last year's World Championship she notably ended a run of 34 consecutive frames won by Ng On Yee at the event dating back to 2017, before also becoming the first player to take a frame from eventual champion Reanne Evans in Thailand at the last 16 stage.
In our latest Q&A we caught up with Jess to learn more about her snooker journey to date and discuss the development of the sport in her home country…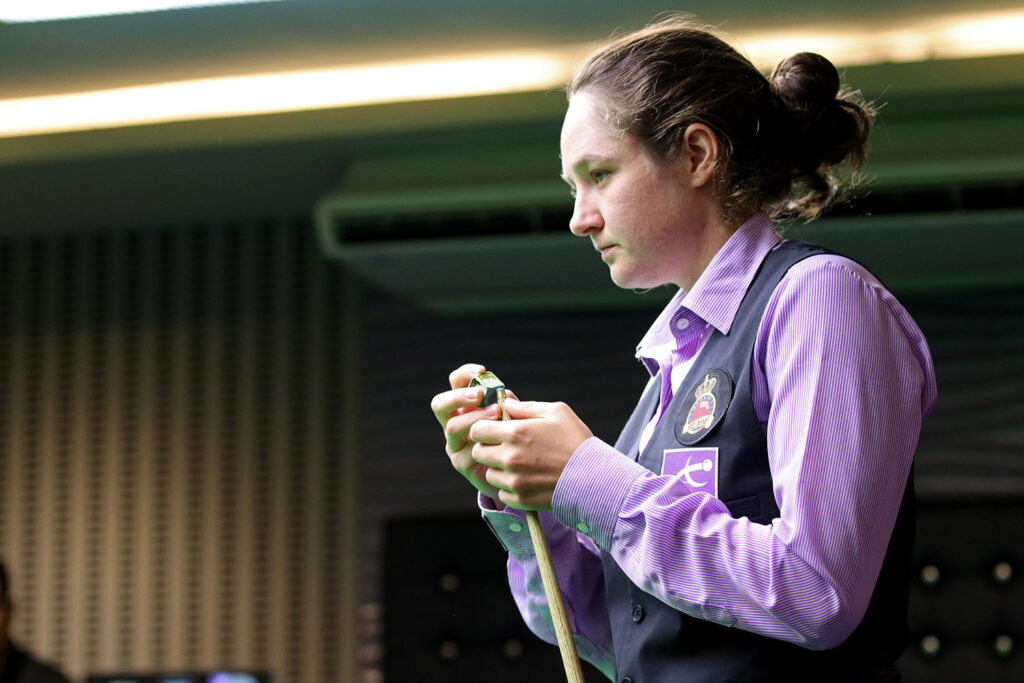 Hi Jess, how are you and how is the situation in Australia at the moment during these strange times?
Things here aren't as bad as over there [the UK]. The gym and other sporting things being closed is the only way that it has really affected me, but I have a home gym now so that's not even an issue.
The border between New South Wales and Queensland is closed which is a bit of a pain as well. I am definitely one of the lucky ones though, I have still been working plenty of hours – too many at times! We haven't been put into lockdown and besides some shops being closed and having to social distance, everything has been normal really.
Have you had access to a snooker table throughout the last few months? We saw you taking part in the Blue Ball Challenge for our friends at World Seniors Snooker a few weeks ago.
Yeah, I am very fortunate to have a table in my house which I have been trying to get on as much as possible around my relatively busy life.
Turning back to before the coronavirus had such an impact on the sporting landscape, how is snooker in Australia in general and in particular women's snooker?
Snooker in Australia is both good and bad. We have a good open tour with many good quality players on it and the women's game is reasonably well supported, but like many countries we don't have many juniors coming though.
Snooker is a pretty unknown sport around here, it has only just recently been added to Fox Sport which is a pay-per-view service so it's not really on TV. I believe they aren't going to continue streaming it in the future as well so it's quite hard for someone to stumble across the sport like they may for football (handegg as many people call our football), many of our tables are in services clubs which are slowly replacing the tables with pokie machines.
Like much of the world I think that we have a long way to see the game reach its full potential but I believe we can do it. Snooker is such a great game for young and old to get involved in.
How did you first become interested in snooker and realise that you had a talent for the sport?
My older brother and dad started playing and I went down to the club with them one day. I played every sport I could growing up but this one just stuck.
I'll let you know when I do realise I have talent ?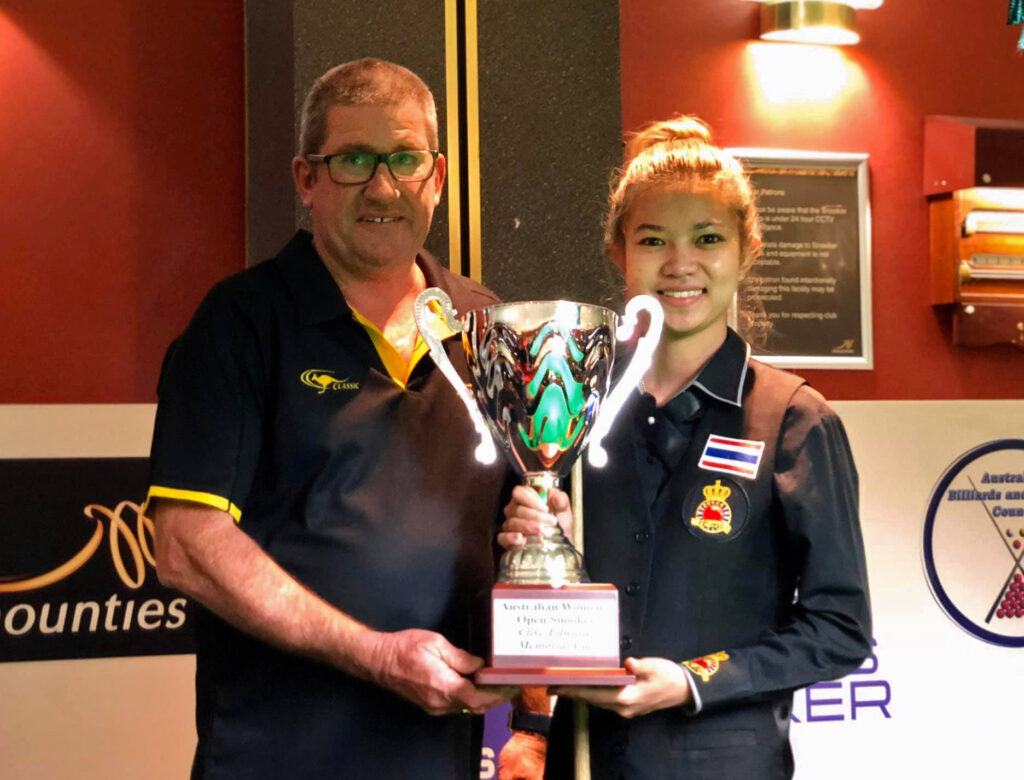 It has been great to see you back in action on our circuit over the past couple of years, of course our new event in Australia together with Frank and his team at the ABSC has helped you to get involved. How have you found the tournament and how important is it for us to have a ranking event in Australia?
I really enjoy the event, it has always been a great part of our calendar but to have Reanne [Evans], the Thai girls and the Hong Kong girls come over makes it a great event for me and a great experience for all of us to compete against the world's best.
I think you guys are doing a fantastic job at getting more women involved in the game and that means pushing the sport to as many countries and women as possible, within reason of course. As a world body I think it is important to show that you represent the whole world and not just the UK.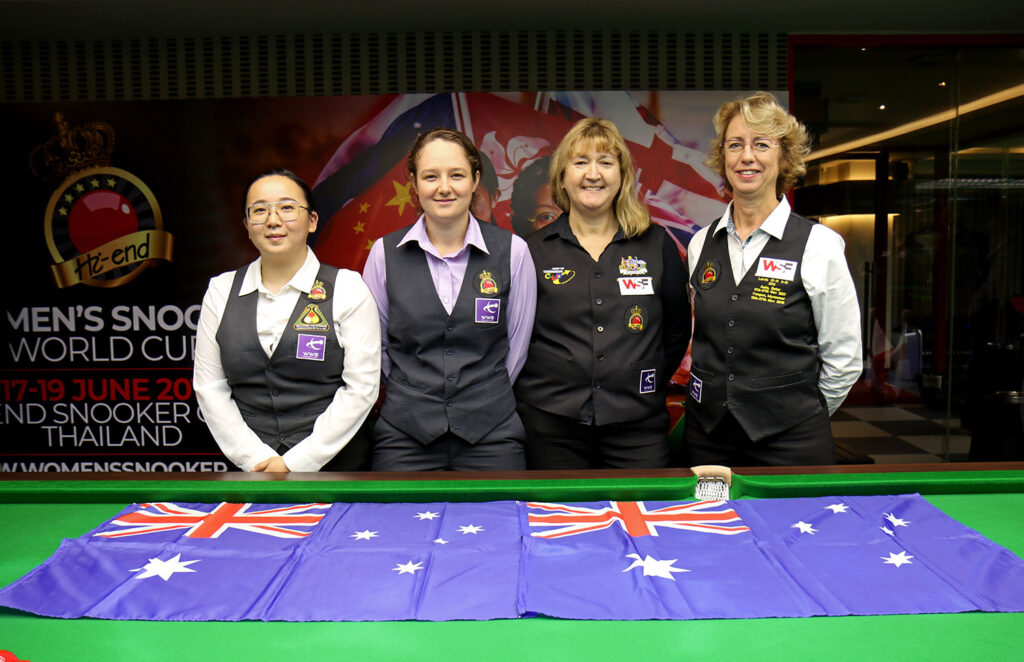 You also competed in last year's World Championship – our biggest for many years both in terms of entry numbers and prize money – how did you find that experience?
It was tough! I think I had the biggest group in both the teams and the singles which made the days very long and tiring but it was a very enjoyable experience. I do find these events tough though, not having a high ranking because I can't compete in most events means that I get tough groups and draws. I got both Ng On Yee and Reanne in that event, which is fantastic experience for me, but also sort of makes it maybe tougher for me than other girls that are a similar standard to me but are higher ranked.
In the past you also spent time in England, competing at our World Championship from 2014-16. How did you find living/being in England and did it help you to improve your game?
I have spent time in England on many different occasions. I lived there for 11 months a couple of years ago but didn't actually compete in any events over that time for personal reasons. Living in the UK has its perks for snooker for sure, being surrounded by so many players that have made tons is a new experience for someone from a little Aussie club like me. It is definitely a massive advantage having so many people around you to push you as a player and to learn from.
Who are your snooker heroes/influences?
I don't really have heroes or influences, I respect many players and love watching them but I have very intrinsic motivations when it comes to snooker. I want to become the best player I can be and that's what motivates me to put the hours in.
My boyfriend/coach is also a huge factor in that, he is very good at telling me to stop being lazy and get on the table! He has taught me so much about the game I would have otherwise never learnt.
What are your on-table ambitions for the future?
My ambitions are to become the best snooker player I can be. I am very competitive and love winning but it is mostly about the journey. Snooker has given me so much; I have travelled the world and met so many people along the way. Now that I have my apprenticeship that may slow down a bit over the next few years, but I am fortunate to work for my family so can get more time off than most jobs.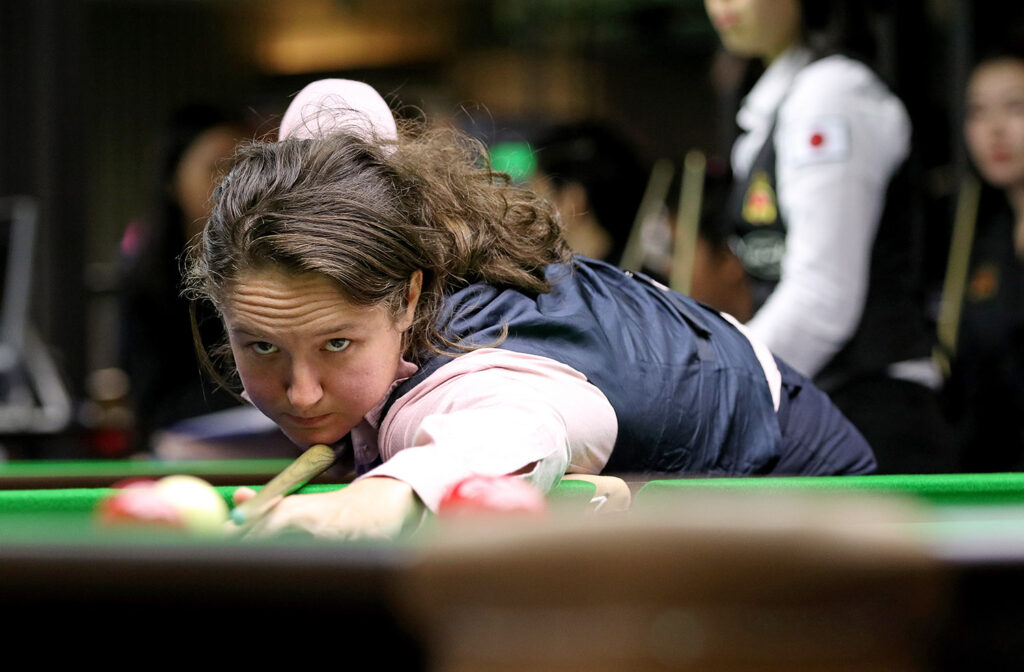 What are your hobbies and interests when you are not playing snooker?
I enjoy keeping myself busy, cooking healthy meals and keeping fit is a top priority. Whether that be through going to the gym, going for a surf or playing some Oztag I just like to keep active.
I also enjoy reading quite a lot, whether that be a good novel, or exercise and nutritional sciences, I am always trying to learn and keep mentally sharp.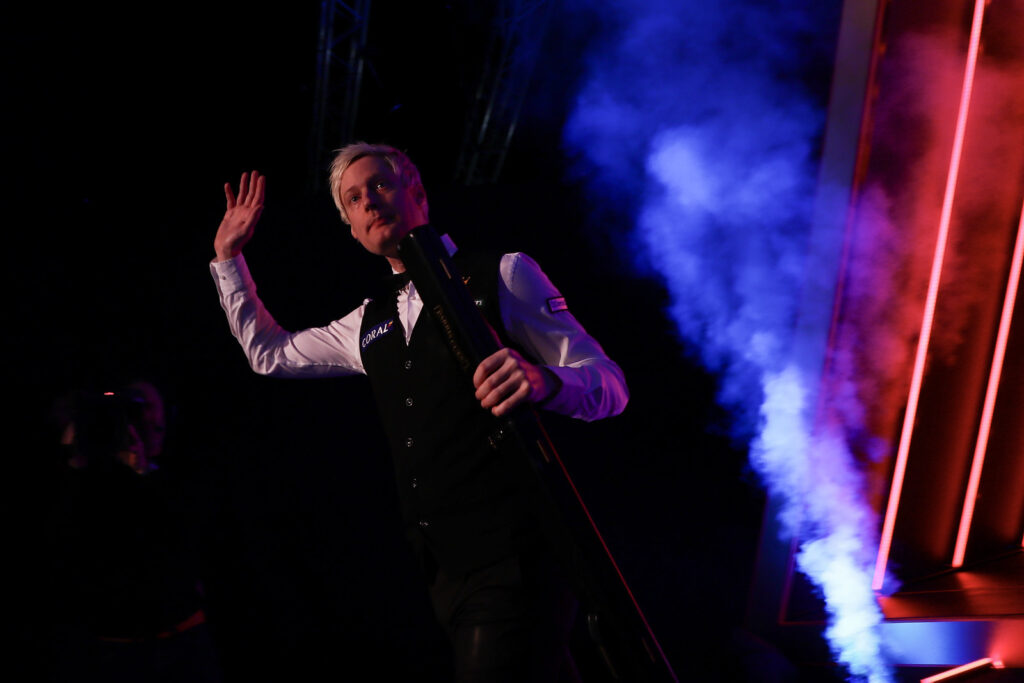 What can be done in Australia to help encourage more women and girls to take up snooker?
I think it's very similar here to most other places in the world except snooker isn't as well known here, many people don't even know what snooker is when I tell them I play it. Getting snooker more recognised would help I think, many people who were around when Pot Black was on still remember watching it and I often get comments about Eddie Charlton, but no one knows who Neil Robertson is.
Besides just getting more people exposed to the game I think just getting as many juniors involved as possible, whether they are male or female, we just need to get more juniors playing this amazing sport and females should come along with that. Clubs need to think about setting a platform where juniors feel comfortable in a room full of mostly old men, which I often find is more difficult for the young girls, but people like me need to be active in making them as comfortable as possible and making everyone young and old love playing this sport.
Thank you to Jess who like all of our players we are looking forward to seeing back on the baize when the Tour is able to return.