The official WLBS world women's rankings have been updated for the second time this season following victory for Ng On Yee at the LITEtask UK Women's Championship last weekend.
The WLBS world rankings operate on a rolling two-year basis, with points earned during 2015/16 to be removed during the course of this season. At this update, points earned during the 2015 UK Women's Championship have been removed from player's totals and replaced with those earned during this year's corresponding event in Leeds.
On Yee defends points
With her third career victory at the LITEtask UK Women's Championship at the weekend, Hong Kong's Ng On Yee was able to successfully consolidate her position behind beaten finalist Evans in the world rankings.
In fact neither player sees a change to their points totals as the final was a repeat of their 2015 meeting also won by On Yee, therefore the reigning world champion remains 6,800 points behind Dudley's Evans.
The top 10
Behind the top two, Maria Catalano who was a semi-finalist in Leeds remains in third position, while Laura Evans and Rebecca Kenna have narrowed the gap behind with quarter-final runs, with neither losing points this weekend having not played in the event two years ago. Evans will however be defending big points at the upcoming Eden Masters having reached the final of that event two years ago on her return to the World Women's Snooker Tour.
Suzie Opacic moves up a place to 7th above the absent Tatjana Vasiljeva following her quarter-final run, while Germany's Diana Schuler rises to a new career high of number nine following her last 16 run.
Finally, Seniors event winner Jenny Poulter reclaims a top 10 position at the expense of Jaique Ip Wan In, who has missed the first two events of the 2017/18 season and drops two to 11th.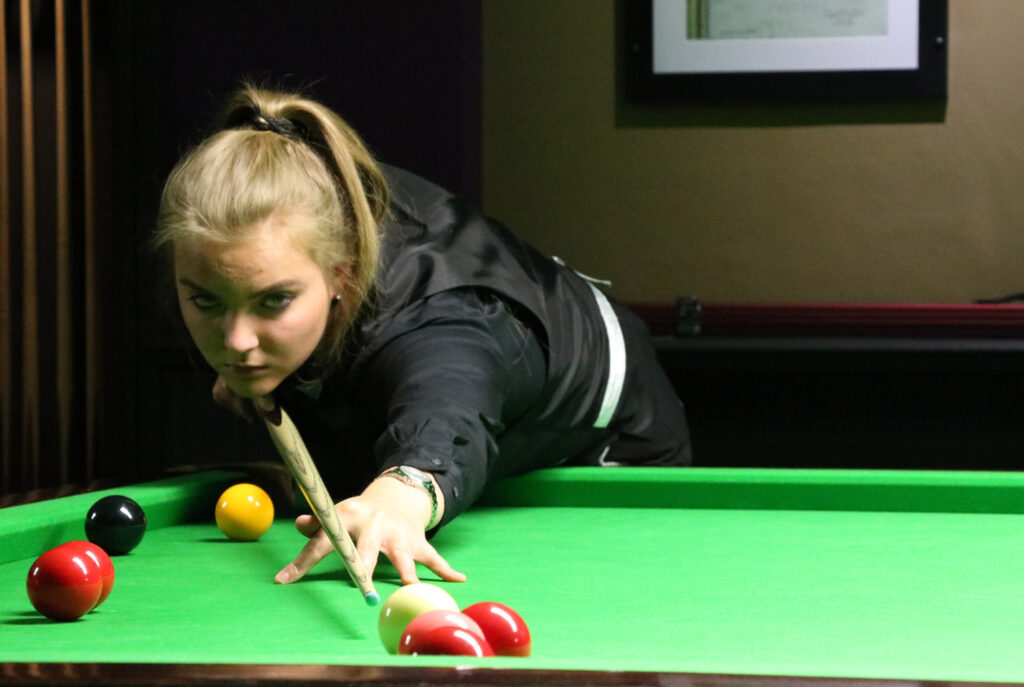 The chasing pack
Outside of the top 10 notable movers include Ireland's Paula Judge, up six to 21st following her last eight run in Leeds, while U21 winner Emma Parker has also gained six positions to climb into the top 30 after she reached the last 16 of the main competition on Saturday.
Heidi De Gruchy was also a big mover having reached the last 16 at a 15-red WLBS event for the first time, moving up to 23rd position from her starting position of 29th.
Teenage duo Stephanie Daughtery and Aimee Benn have also gained positions inside the top 20 having successfully qualified for the knockout stages, while Challenge Cup winner Ho Yee Ki moves up 12 places to 31st after she also reached the last 16 of the main event.
The updated ranking list will be used to determine the seedings for the Eden Women's Masters later this month – enter the event now at www.wlbsl.com