Whether as a fellow competitor, an organiser, as a colleague or as a friend, it is safe to say that most people involved with women's snooker during the past 40 years have come across Mandy Fisher at some stage or another.
One of three well-known women to have played under the surname Fisher – bizarrely none of them are related – the highlight of Mandy's career on the baize came back in 1984 as she achieved her dream of becoming the world women's snooker champion.
But her legacy to the sport will be something far greater as she played an instrumental role in the creation of the organisation known today as World Women's Snooker (WWS), which she still heads today as its president.
For over 40 years her life has been intertwined with a sport that has fascinated her since she was a girl. Today we hear from Mandy about how she became involved with snooker and the events that led to the formation of WWS in 1981.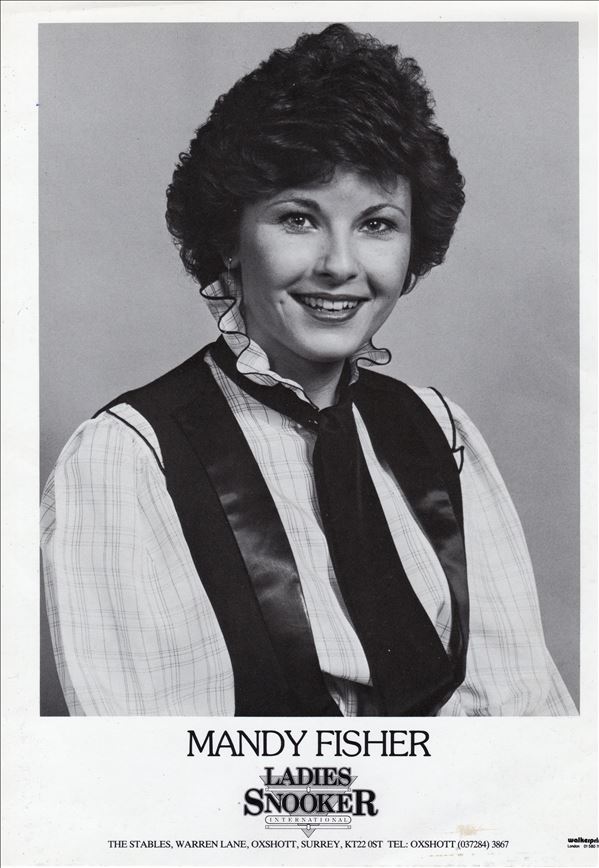 "When I left school, I used to go to a local BRSA (British Rail Staff Association) club with my parents because there were a lot of activities including pool and bar billiards," said Fisher. "One day they were short on players in their team and they asked me to play pool and I won. I then won the local singles championship in my area which was a big achievement at the time. I was the only woman ever to be in it and the only woman ever to win it.
"After that my dad took me somewhere to buy me a cue as a present when I was 16 and that was the first time I had ever seen a snooker table."
From the outset Mandy was intrigued by the game and as she learned more, inspired by the opportunity in front of her to be able to progress to the highest level in the sport.
"The guy who had the snooker room said he knew of a women's association and I went along and I saw the standard," said Fisher. "I thought that there is no other sport in the world where I felt like I could reach this level and become good at it, so I spoke to my parents about how much I loved it. They gave up their front room and moved into a bedroom so I could have a snooker table in there!
"I practiced hard and I went to the World Championship and it was brilliant. A girl called Lesley McIrath won it from Australia and they announced that the following year there was going to be £2,000 for the winner and £1,000 for the runner-up. That was a year's wages for me so I had a chat with my parents and gave up work to concentrate on snooker. That following year I reached the final, won £1,000 and lost in the final to Vera Selby."
After her breakthrough performance came a devastating blow however as it was announced in 1981 that there would not be any future women's snooker tournaments.
Although she was still young and new to the game, Mandy was not prepared to see her snooker journey be cut short and set about forming the association that exists today as WWS. Although this did inevitably come at the expense of her playing career to some extent, she still has many fond memories of the time.
"I was so passionate about the sport and so with the help of a company called Grocer Jack from Windsor in Berkshire, we formed the World Ladies Billiards and Snooker Association," explained Fisher. "I was the founder of the association and I liked administration, so I had a lot of fun.
"I carried on playing but when I was running things and trying to get it off the ground it was difficult. I was proud to be one of the first women ever to reach the last 128 of the English Amateur Championship.
"There was a lot of talent in the women's game at that time, players like Alison Fisher, Kelly Fisher, Tessa Davidson, Stacey Hillyard and other such good players. Everyone inside the top eight could make century breaks, which was significant when you consider that at the time it was still such an achievement in the professional game.
"We used to have 40 entries even in those days coming up to Leeds to play at the Northern Snooker Centre, which was – and still is – one of the best clubs in the country. Jim Williamson welcomed us with open arms which a lot of clubs didn't in those days, so that makes it extra special that the club continues to be a significant venue for us today."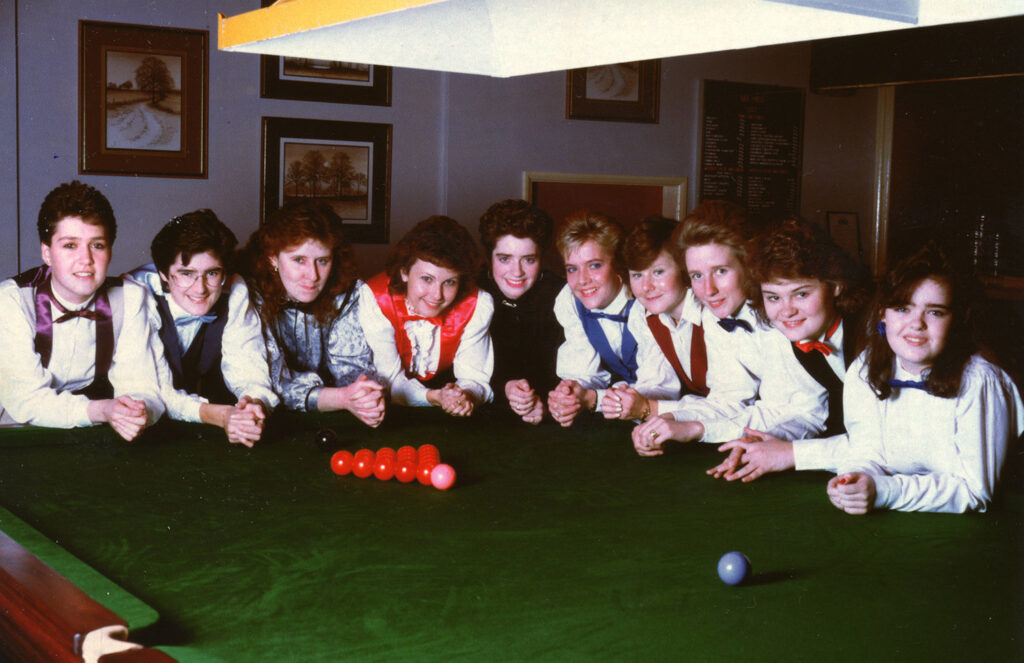 Of course, the 1980s were known in the UK as snooker's first boom period and for the women's game it was no different as Mandy recalls.
"It was an amazing time to be involved in the sport," said Fisher. "I was quite good friends with Jimmy White and Tony Meo because in my town the man who first introduced me to snooker used to have them down to play on his table and then he would take them around all of the little snooker clubs in the area.
"I was lucky enough during the day to go in and play, then they used to go out and do an exhibition. I would go along and watch which was fantastic, He did that several times and got them lots of exhibitions, in the days when they were amateurs before it really took off in a big way."
The dominant player during the 1980s was six-time world champion Steve Davis and Mandy has fond memories of crossing cues with him and his great rival Alex Higgins on the baize.
"I did a local exhibition with Steve and Alex at the Bushfield Sports Centre in Peterborough in front of 1,000 people and they bussed a load of people from March to support me which was wonderful," recalled Fisher. "The atmosphere was incredible and I played three frames against Alex Higgins and I did sneak one off him (he probably allowed me to win it, I'm not quite sure!).
"But during the second best of three against Steve Davis I just produced. I don't know if it was the adrenaline but I did play really well and I was 54 points ahead at 1-1 in the third frame before he cleared up with a 57 break. But it was fantastic and I have great memories of that evening, it will always stay with me."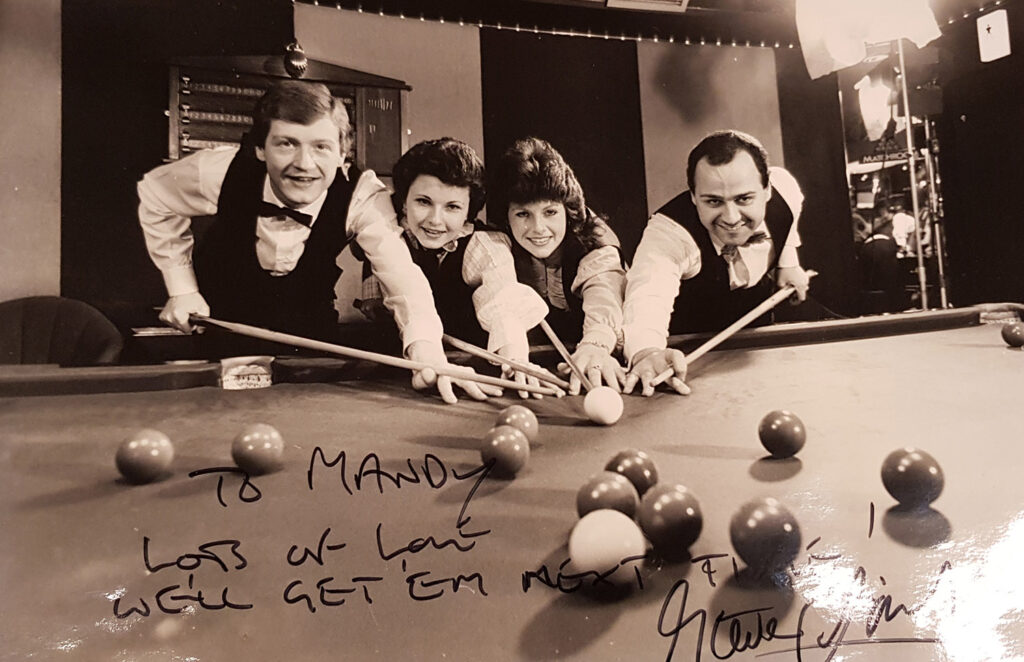 Although he was not a player, another man synonymous with snooker in the 1980s was of course Barry Hearn, then manager to Steve Davis and now chairman of the sport's commercial arm World Snooker Tour.
"Barry was lovely and in the early days he gave us an awful lot of support which I am eternally grateful for," explained Fisher. "My first experience with him was when he organised the intercity mixed pairs where I played with Steve Davis and another girl called Julie Islip played with Tony Meo.
"The event was on national television, screened directly before the FA Cup final to keep viewers on that channel. We did a pre-match interview the week before with Dickie Davis on World of Sport and then went down there to Southend to play on a match table in front of all the people which was amazing.
"Barry did all of that and he saw the potential in women's snooker. He later secured sponsorship from Forte Hotels to sponsor us for three years, with events played across London. He also achieved the Mita world masters which injected huge sums of money into the women's game. He really is the Midas man!
"Unfortunately for us Barry was becoming heavily involved with other activities such as Leyton Orient football club and boxing, typically making a success of everything that he does! But it was fantastic to be able to work with him during that period and to see what he is doing now with the professional game."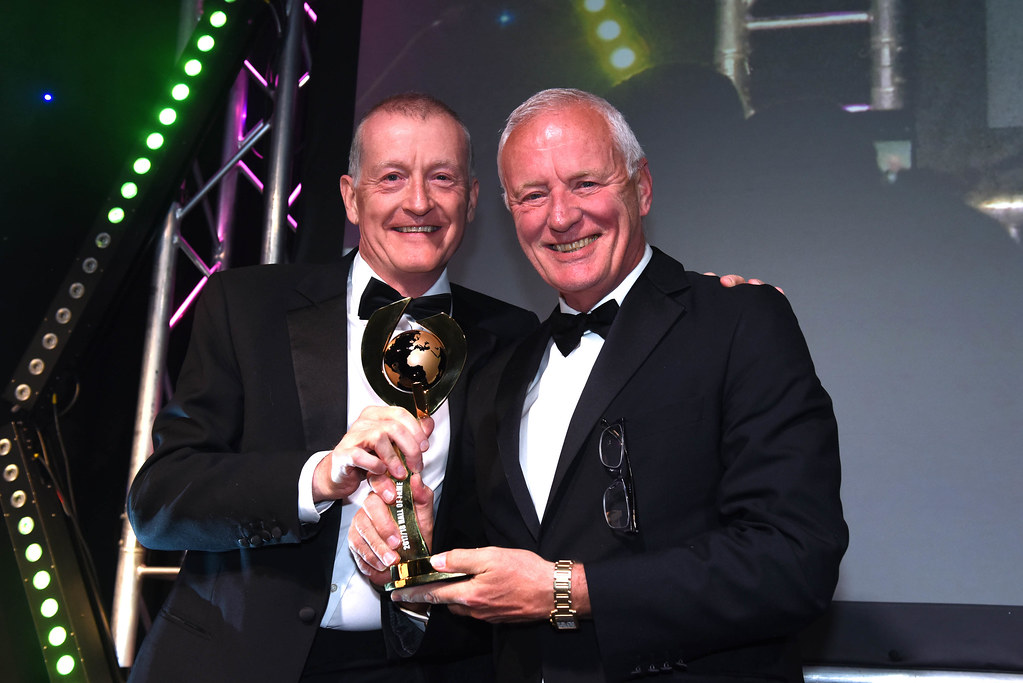 More recently, women's snooker has survived some challenging times before in 2015 agreement was reached with snooker's world governing body the World Professional Snooker and Billiards Association (WPBSA) for World Women's Snooker to become its subsidiary company. With the support of the WPBSA the World Women's Snooker Tour has been able to expand like never before with international events held across the world and over 150 players now on the world ranking list, leaving Fisher optimistic for the future.
"It has been fantastic to have the WPBSA on board during the last few years," continued Fisher. "They have been really enthusiastic about it and it has been great to host events outside of the UK in mainland Europe, Asia and the Oceania region of the past few years. In particular, last year's World Women's Championship in Thailand was one of the best tournaments that I have been involved in during the past 40 years.
"I firmly believe that the sky is the limit with women's snooker. There is no physical reason why a woman cannot play snooker as good as a man. Certainly, Reanne Evans is capable of and has proved that she can play amongst the professional men. We are welcoming more new players all the time and I am confident that as we continue to grow and visit new territories, we will only continue to see players improve. I see a very bright future ahead for the women's game."
Thank you to Mandy for her time and we look forward to seeing her and everyone else back on Tour next season.