This weekend sees the return of the World Women's Snooker Tour with the WLBS British Open, to be played for the first time at the Stourbridge Institute, England.
One player more than familiar with the venue is world number three Maria Catalano, who will be looking to build upon a consistent first half of the season by once again making it to the final stages of a ranking event.
We caught up with her recently to discuss her current form, her relationship with friend and rival Reanne Evans and how she has turned her hand to refereeing in recent times alongside her playing career…
The women's tour returns this weekend and you won't have too far to travel with the British Open to be played at your local club in Stourbridge. How much are you looking forward to playing an event there?
I am really looking forward to a tournament, it has been a while since the last one and I can't wait to get back playing.
It's nice to have a competition on home ground and being familiar with the club. It's a good club!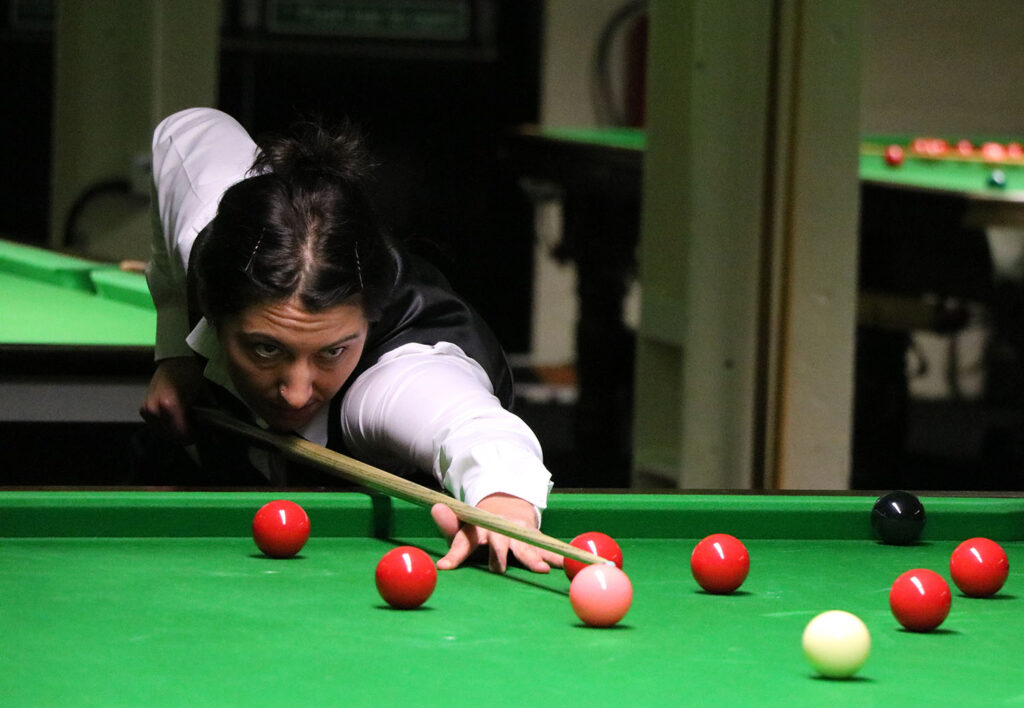 You have had a consistent start to the season so far with two semi-final runs, how happy are you with your game right now?
I am quite happy with my game at the moment. I have had the opportunity to practice recently which is always good. If I have practice time I really should be reaching at least the semi-finals consistently.
Last time out in Gloucester you came agonisingly close to victory against Reanne Evans. Does that give you the confidence that you can take the next step to be able to beat the top two and win more titles?
It's always nice to reach the stage that you should be doing based on your talent. I have always felt on my day I am capable of beating any of the female players. My game is never been about who I am playing but more about how I approach my game on the day.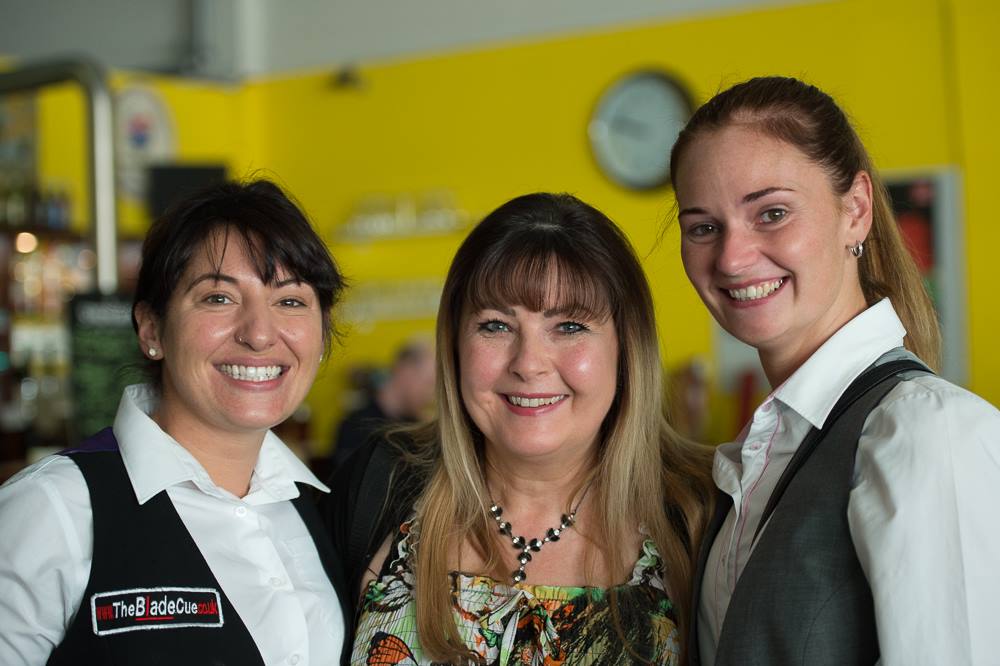 Although Reanne is a big rival on the table, you are great friends off it. How did you get to know her and how hard is it to play against somebody that you are friends with?
I met Reanne through her brother who was playing snooker at the time and the local league games. Now I can't get rid of her! 🙂
We are good friends off the table but during a match you kind of have to just focus on the game rather than who you are playing. I enjoy playing Reanne as it can make for a really good match.
As well as playing, you are also refereeing, recently including an exhibition with Mark Selby in Stourbridge, tell us a little about that. Do you enjoy refereeing?
I took up refereeing to get involved in a different aspect of the game, however, my passion still lies with playing. It's still nice to be involved in some refereeing though to support the game and exhibitions are really good.
I was refereeing Mark a couple of weeks ago and I chose the right night to do it – Mark was fantastic, making three centuries and a 147! It was an amazing night and one I can tick off my list that I have refereed a 147!
Who are some of the other players on the tour who you think that we should watch out for over the next few years?
For me there are a lot of juniors that are coming through who have great potential. To be honest the one who stands out for me is Shannon Metcalf. Shannon is just very naturally talented and there is nothing forced in her game which is nice to see. I have high hopes for her in the future.
Next up after the British Open will be the big one, this year's World Women's Snooker Championship in Malta. Are you looking forward to that?
I can't wait! I have never been to Malta and the distance is good. I have heard great things about the hotel and venue so it should be a great tournament.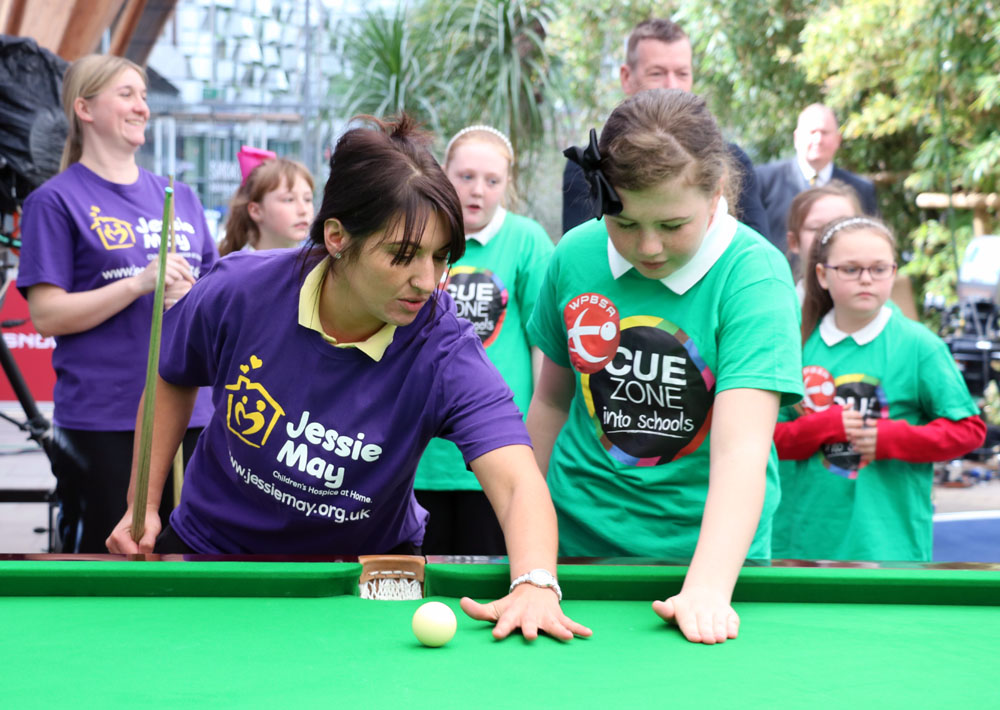 And finally, tell us a little bit about your life away from the baize and your unusual day job!
I work really hard off the table with my dad and brother from March to November every year. Our family ice cream business 'Antonios Ices' has been going for over 60 years now. It's all about work during these months for me so I do not have time to pick my cue up, nor do I want to as I am knackered! ?
It is challenging and frustrating  as come November I have had months off and have to really pick myself up to get back into playing well, but I have always done it and I am not quite ready to give the game up yet.
The job funds my tournaments as I have never had a sponsor, but I have had some me time and I am ready for Stourbridge and Malta before its back to the graft! 🙂
Maria has been drawn to play in Group D at the British Open, where she will begin her quest for the title with matches against Jackie Ellis and newcomer Connie Stephens on Saturday.
View the full draw HERE.
Selected images provided by Monique Limbos.