Among those who will be competing at this weekend's UK Women's Snooker Championship in Leeds is 13-year-old Zoe Killington and we recently caught up with the Merseyside youngster to talk about her snooker journey so far…
Hi Zoe, you are one of our youngest players on the World Women's Snooker Tour, how much have you enjoyed competing on the circuit and how did you get into snooker?
It has been nearly a year since I started at the Eden Women's Masters last year. I have enjoyed the events immensely. It is fantastic to be able to play snooker with other women and girls and be part of a community.
I first started playing about a year earlier, just for fun. I wanted a hobby and just have something fun to do at the weekend. My dad has played snooker since he was young and plays with a few of his mates. One week I had to go with him and I found it quite interesting. At first I didn't want to take it seriously, but I started having lessons around March 2018, and that's when I thought about taking it more seriously.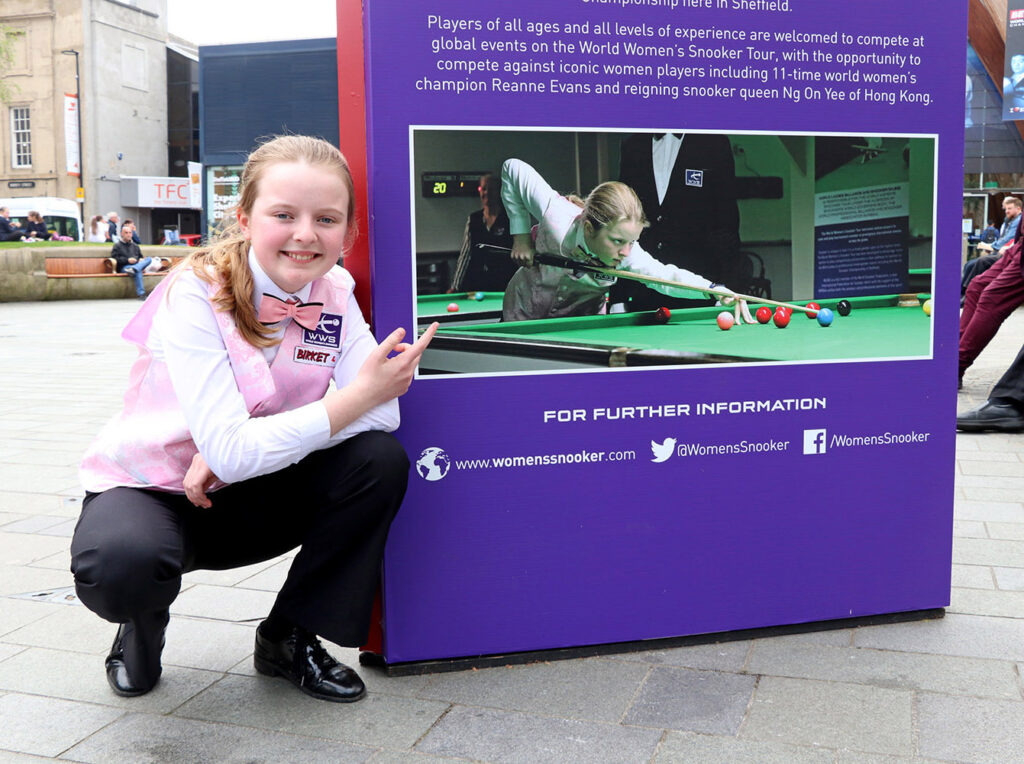 You come from a real snooker hotbed in Merseyside, tell us a little about where you play and the other notable players in the area…
Where I play is fantastic [George Scott Snooker Club]. We have a kids club on a Saturday morning and everyone there is nice and friendly. I've made some good friends. It's good to have friends who enjoy playing snooker, even if they are all boys.
One of my teammates, Sean Maddocks, is an upcoming talent. He recently just missed out on a main tour place at Q School, making it to the final round. He's only 17 and he's made two 147s. Another good player is Danny Harwood, who plays on the World Disability Billiards and Snooker circuit. He plays in our league and is always a challenge. Another teammate of mine is Mikey Roberts. He's 15 and won Merseyside events and is another outstanding player.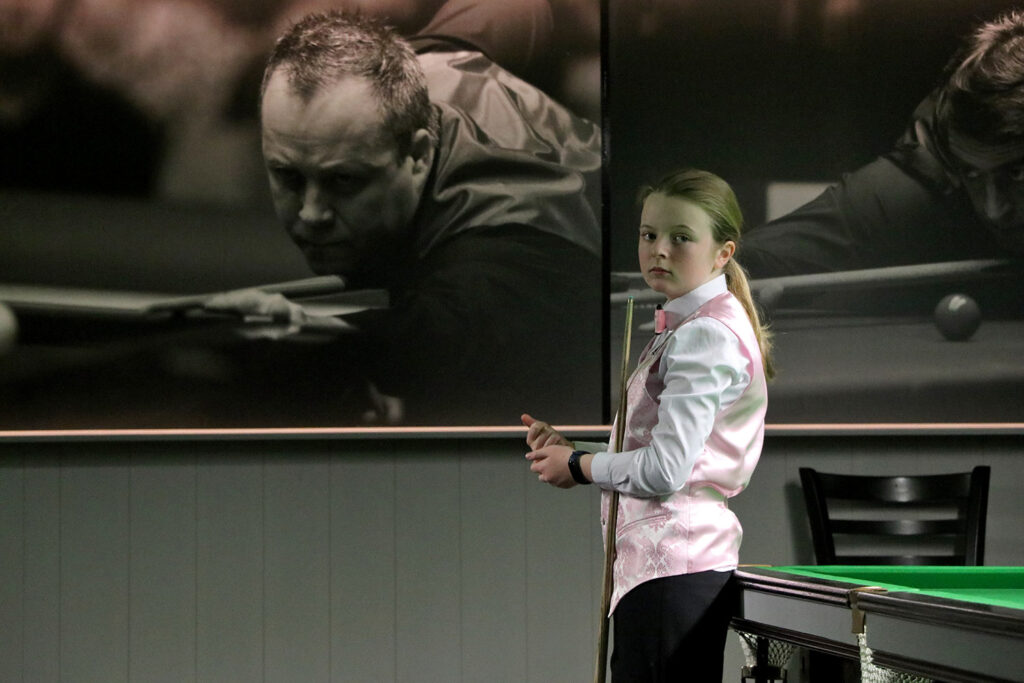 Who are your snooker heroes? Earlier this year you played Mark Selby in an exhibition…
Earlier this year I did play Mark Selby, set up by my coach. But some of my heroes are Anthony McGill, Shaun Murphy and Judd Trump. When I first started to play snooker, I noticed Anthony McGill. I liked the way he played, and I learnt a lot on shot selection. He also noticed my cueing action on Facebook as he is friends with my coach. That did make me like him more. I've met him in person in my local club and in the club he plays in, in Glasgow.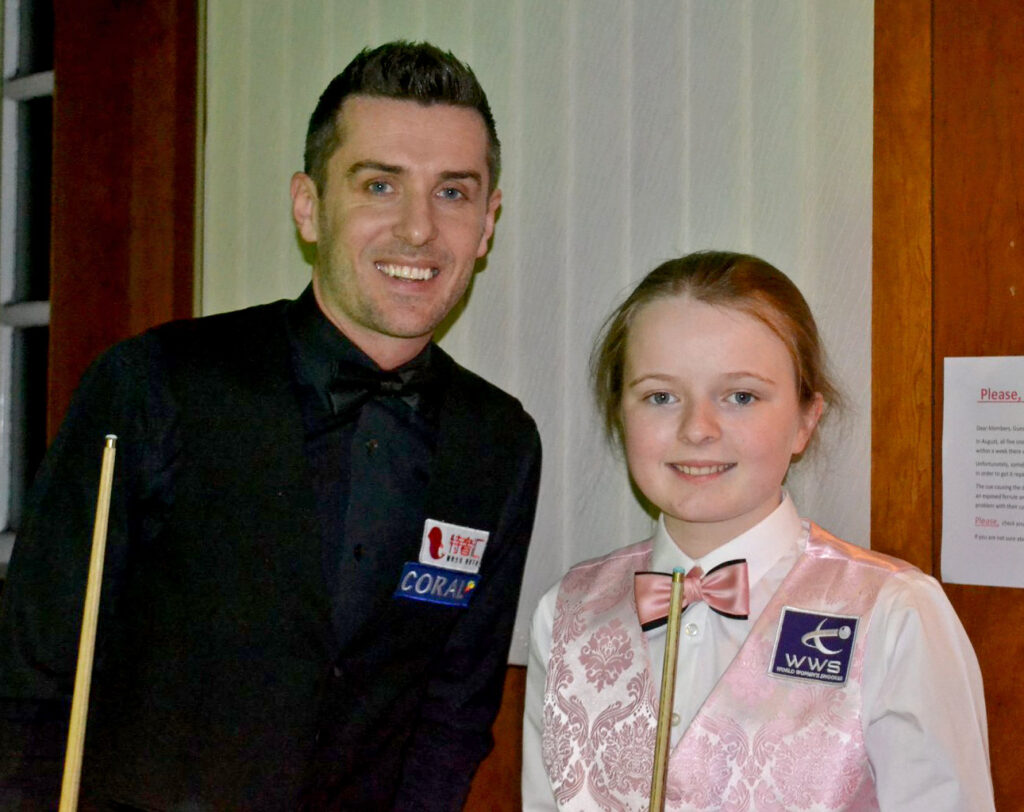 Looking ahead to this weekend's UK Women's Snooker Championship, the event will be a little different for you as for the first time, your younger sister Laura will be taking part in the under-21 competition in Leeds. How special would it be to have two Killingtons high in the rankings one day?
I am so excited for my sister, Laura, to play in Leeds. I have wanted her to play for ages, but she did gymnastics and enjoyed that. It would be so fun if we could both be some of the best players on the circuit. It would just be great to have her there and for her to play at a young age would mean she would improve so much, so quickly, I could have a real threat soon! We hope to compete together in the World Women's Pairs Championship at some point.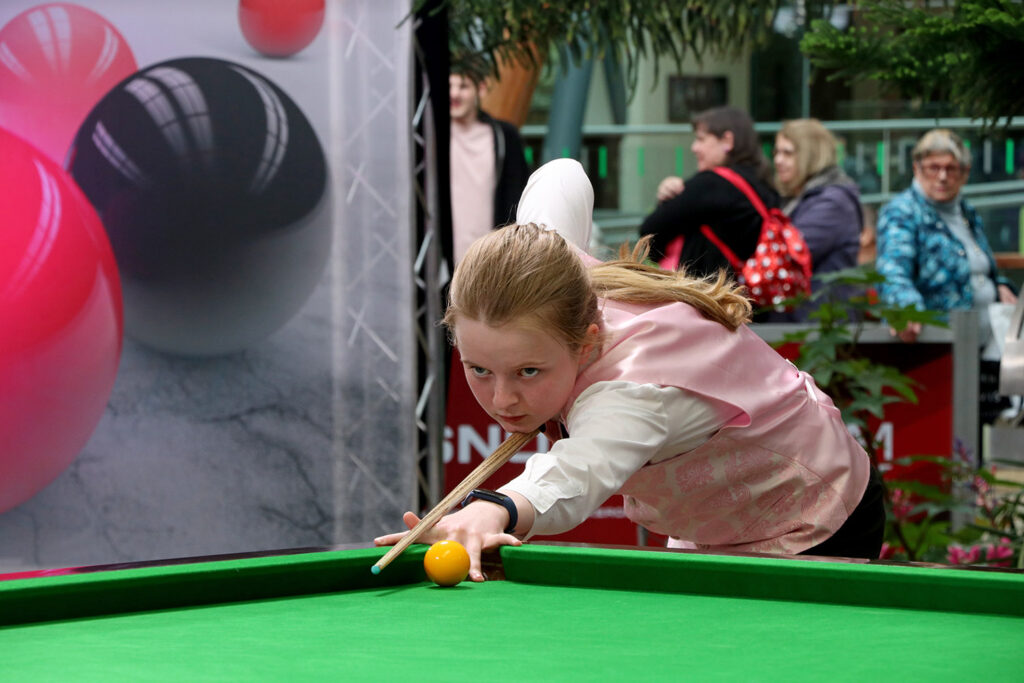 And finally, what message would you have for other girls who might be thinking of taking up snooker and joining the WWS Tour?
For anyone who's joining the circuit and playing snooker, it's fabulous. You feel part of a community, and it is a brilliant feeling. Everyone is always friendly. There's nothing to be nervous about, because everyone has been there on their first day.
We wish Zoe the best of luck this weekend at the UK Women's Snooker Championship, which takes place at the Northern Snooker Centre in Leeds. Click here for links to tournament information, with the draw and format due to be released this Thursday.