The appearance of Reanne Evans at the prestigious Champion of Champions tournament last month was the latest significant moment for women's snooker during a year which has seen several new opportunities created for female players in our sport at all levels.
Sport for All
In recent years the World Professional Billiards and Snooker Association (WPBSA), through its subsidiary body World Women's Snooker (WWS) has helped to create new opportunities for women and girls across the globe to engage with snooker and ultimately compete at the very top of the game.
With 145 players representing 28 different nationalities aged between 11 and 71 currently ranked on the World Women's Snooker Tour, the circuit has grown significantly over the past 12 months and is now as diverse as it has ever been.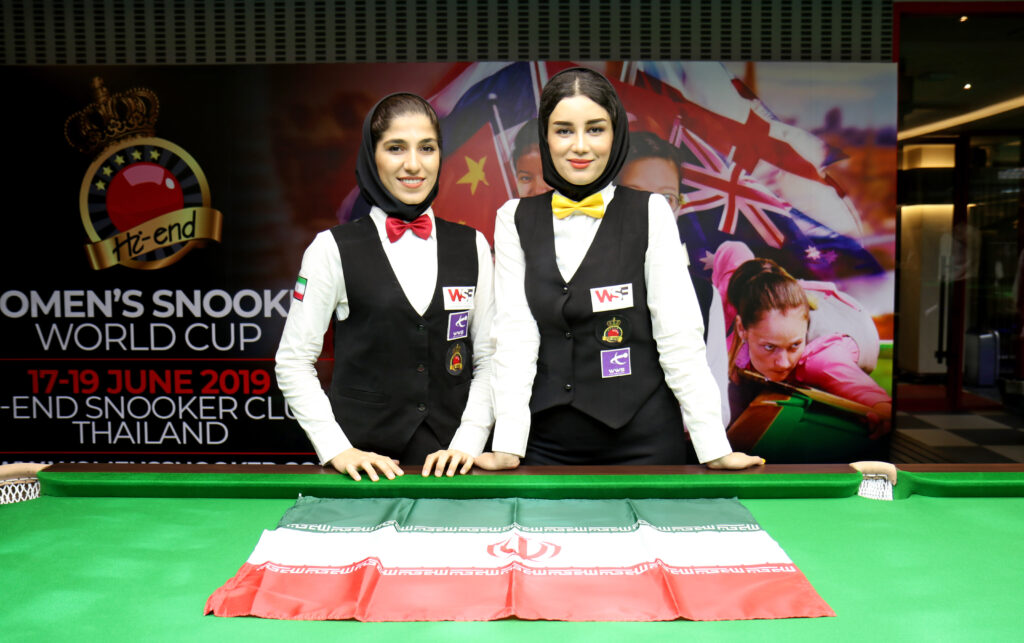 But as well as the women's circuit, which primarily exists as a participation body with the goal of helping to encourage women and girls to pick up a cue and play, snooker is a rare example of an inclusive sport that can place both men and women on the same field of play on an equal basis. The World Snooker Tour is often erroneously referred to as the 'men's tour' but in fact the professional circuit is mixed gender and as it has always been, open to any player who is able to qualify regardless of gender.
And this season we have seen just that, with women competing at the professional World Championship and 6-Red World Championship, in addition to the highlights detailed below.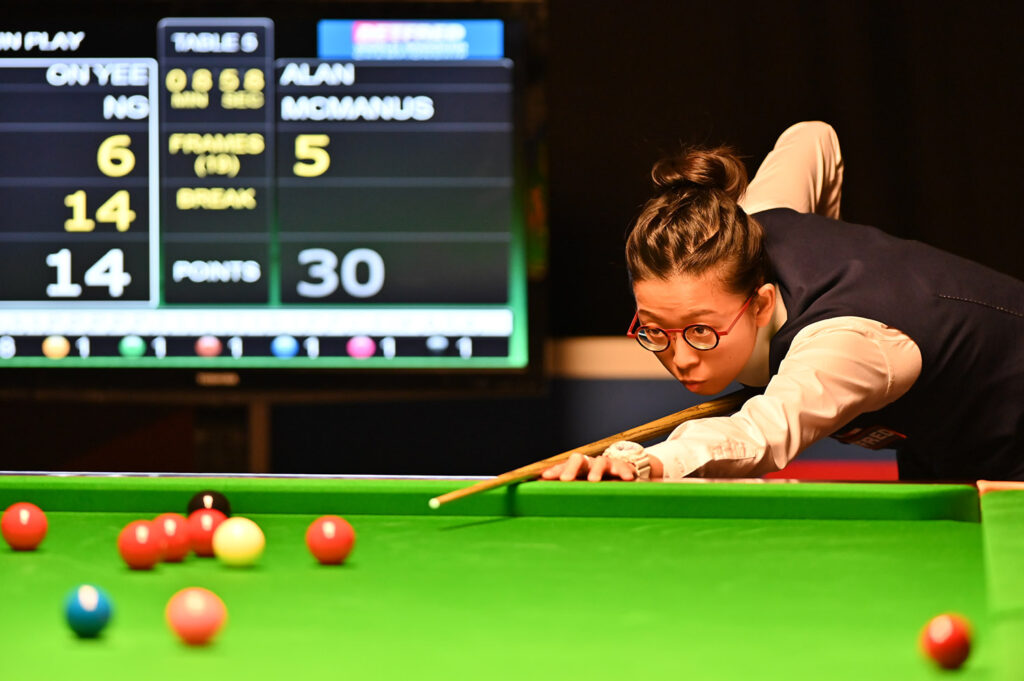 Shoot Out Stars
History was made at the Snooker Shoot Out back in February where the record-breaking Reanne Evans and top ranked junior Emma Parker became the first women to compete at the televised stages of a ranking event in England live on Eurosport.
For both the experience was a new one, the quickfire contest having a significantly different feel to it with a shot clock, timed matches, a different dress code and boisterous crowd encouraged to get involved during the frames. Although neither player was able to win their matches, both performed well and took a lot from the experience.
"I felt really proud and honoured to represent women snooker players.", said Parker. "It gave me the chance to show that women can play snooker and it was fantastic that both Reanne and my matches were televised which is great promotion for the game. I hope that in the future more women s tournaments will be televised and hopefully it will become as big as other women's sports like athletics, tennis and football.
"I would love to do it again if I was given the opportunity. It would help me with my career in snooker giving me the confidence I need to carry on in the game I love playing."
Maximum Mink
It would be just weeks later when women's snooker witnessed another first as Thailand's Nutcharut Wongharuthai became the first female player to compile a verified perfect 147 break during a practice match at the Hi-End Snooker Club in Bangkok.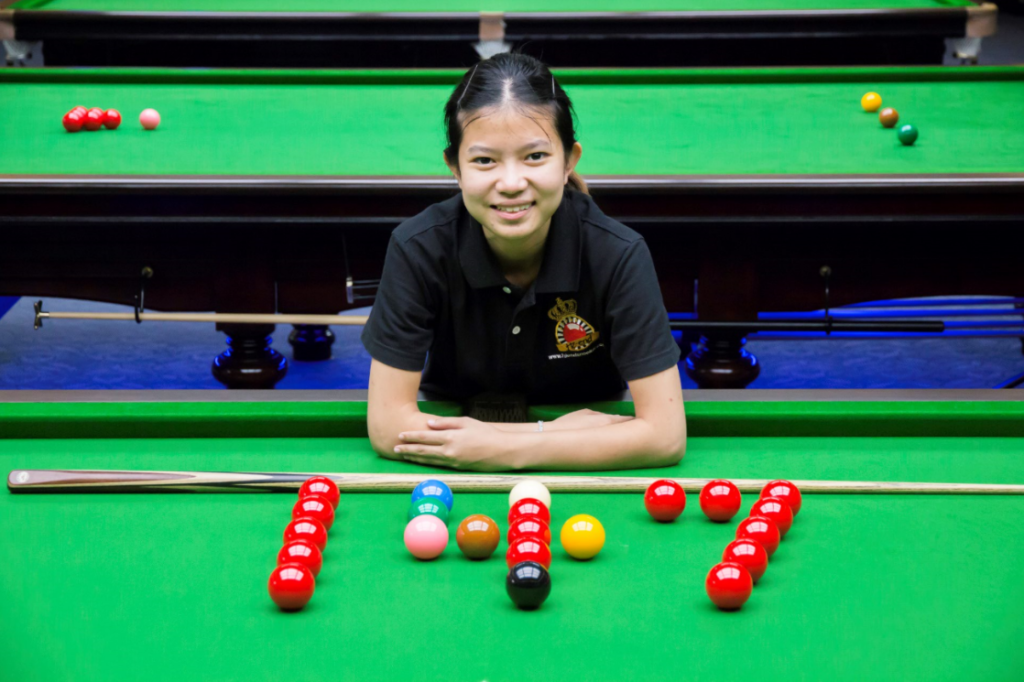 The feat followed an already successful start to the season for the then 19-year-old, who has since gone on to establish herself as one of the world's leading female players, recently claiming her first ranking event victory at the Australian Women's Open and climbing to a career-high third in the official world rankings.
Record World Championship
It was at the Hi-End Snooker Club where the World Women's Snooker Tour would go on to stage its biggest World Women's Championship for a generation in June as 53 players from 13 countries descended upon the world class venue for a fantastic week of snooker.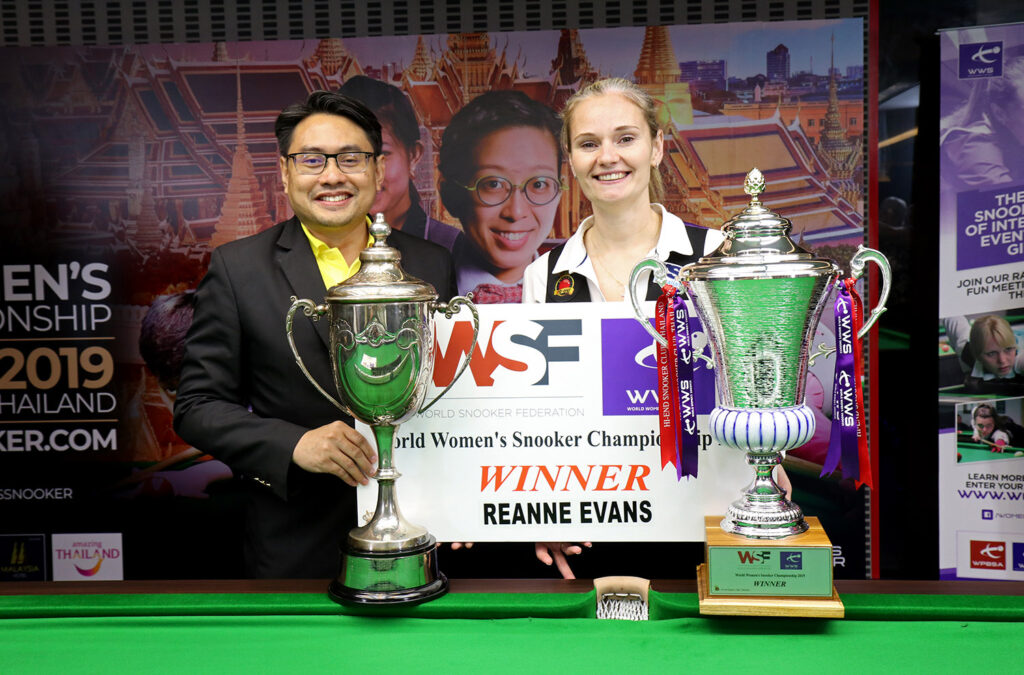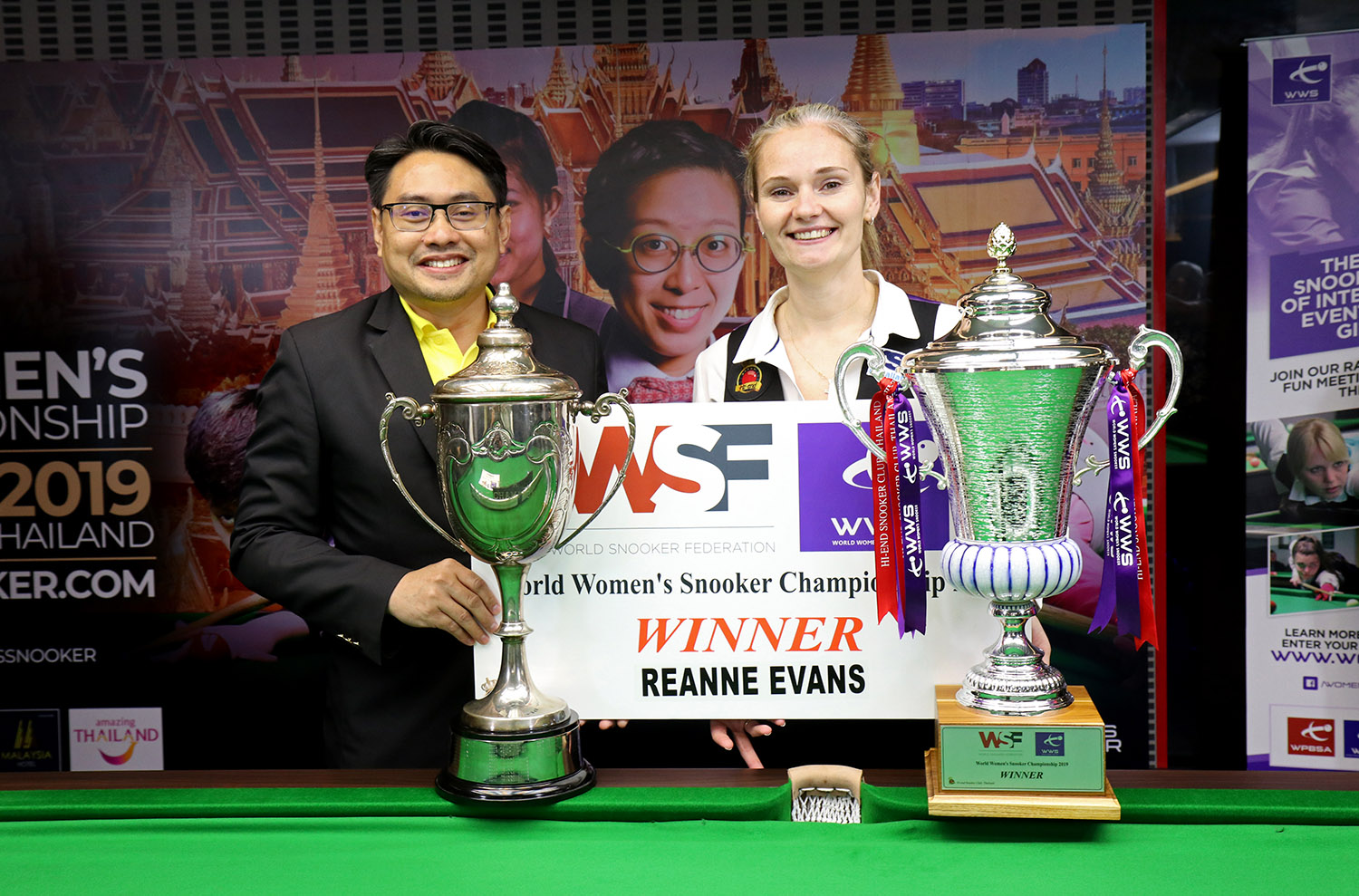 While several faces both familiar and new were able to make their mark, including 11-year-old Ksenia Zhukova of Russia who won two matches and Nutcharut Wongharuthai who was able to reach her first world final, it would be England's Reanne Evans who would go on to win her record-extending 12th world crown and first since 2016.
Crucible Chance
There would be further success for Evans at the inaugural Women's Tour Championship as women's snooker returned to the home of snooker – Sheffield's Crucible Theatre – for the first time in over 16 years this August.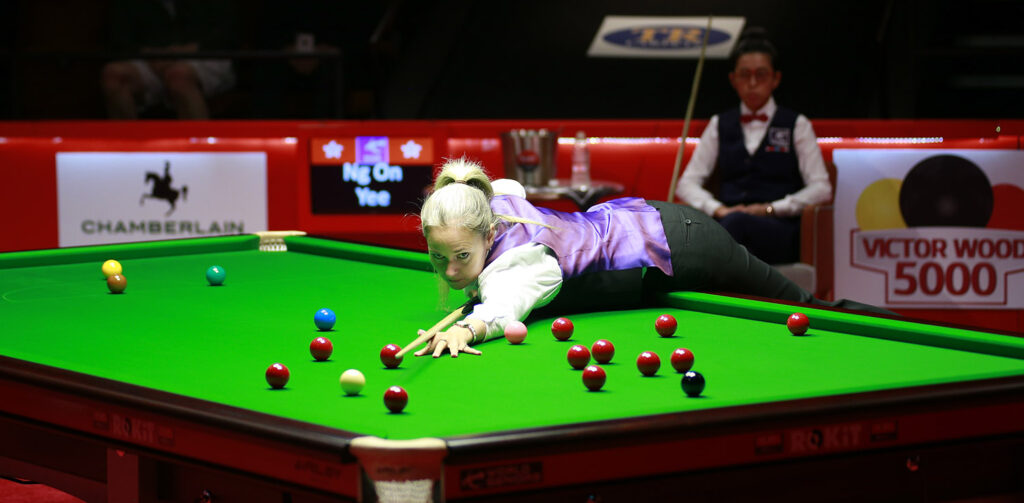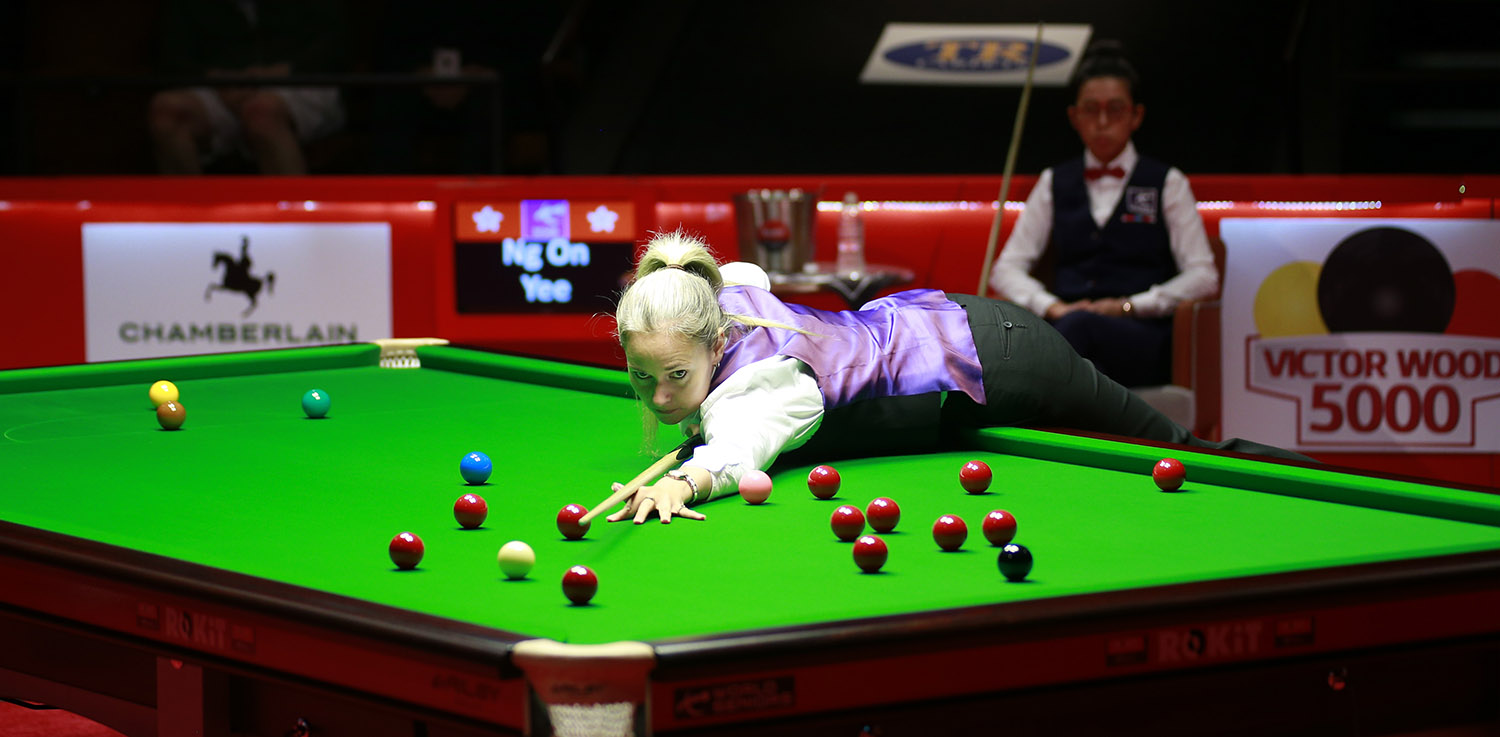 The new event, held as part of this year's World Seniors Championship, saw the top four ranked women players compete live on television at the most iconic venue in our sport. Ultimately it would be Evans and Ng On Yee who would contest the final, with Evans taking home the trophy and helping to further raise awareness of women's snooker at the same time.
Champion of Champions
Most recently it was Reanne who would again fly the flag for women's snooker as she qualified to play at the invitational Champion of Champions tournament following her victory at the World Women's Championship in Thailand.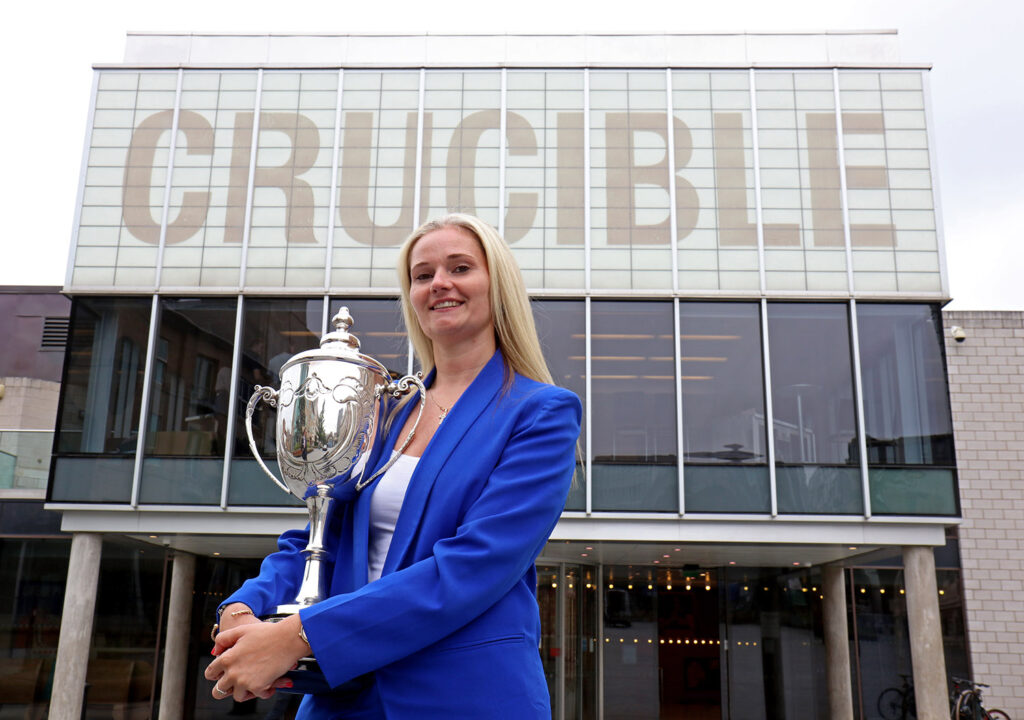 There she would face former triple-crown winner Shaun Murphy live on ITV4, recovering from 3-0 down to force a deciding-frame, before Murphy dug deep with a break of 130 to progress. Nevertheless, her appearance once again attracted significant media exposure and demonstrated that women can compete with men in our sport.
2020 Vision
Of course, while women's snooker is currently enjoying an upward trajectory, both the WPBSA and WWS remain committed to increasing participation among women players by providing more opportunities at grassroots and professional level for females to compete.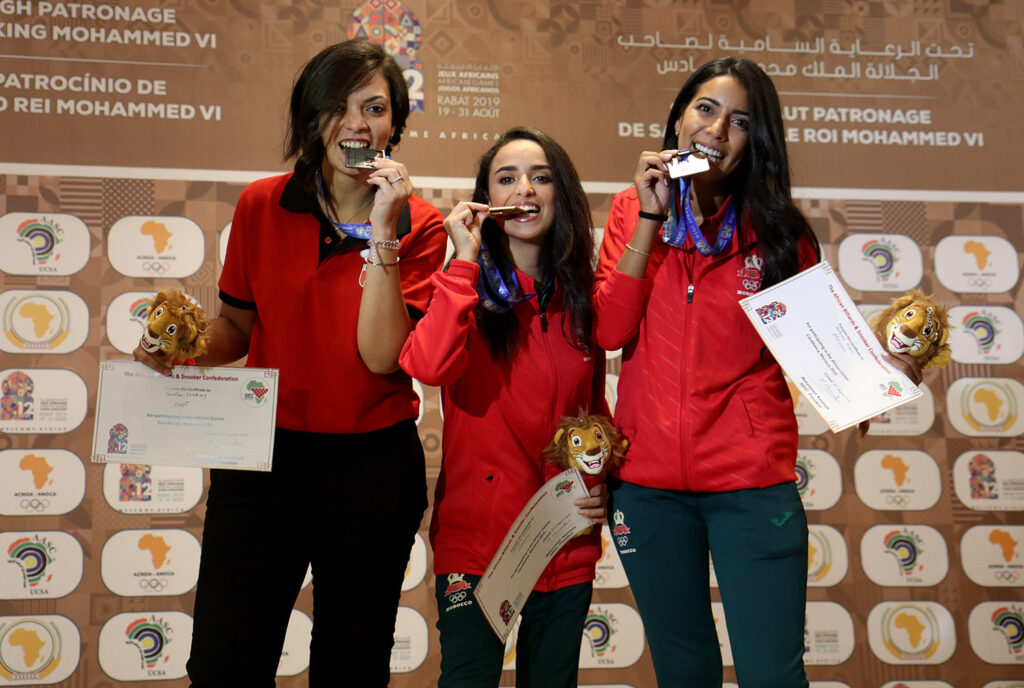 The continued growth of the World Women's Snooker Tour, which this year has welcomed players from countries including Morocco (who also competed at the African Games in August), Iran and Japan for the first time, demonstrates that women can play our sport to a high standard and that there is no reason why we cannot one day see women competing regularly with the world's best.