There was a familiar winner earlier this month at the WLBS British Open as 11-time world champion Reanne Evans claimed her latest title on the World Women's Snooker Tour, but an unfamiliar runner-up as Thailand's Nutcharut 'Mink' Wongharuthai reached her first WLBS final in Stourbridge.
The 18-year-old, who plays at and is supported by the Hi-End Snooker Club, made her WLBS debut at last year's World Women's Snooker Championship in Singapore, immediately showcasing her talent by compiling an event-high break of 90.
But it was not until this month that she could play her first WLBS event within the UK, at which she exceeded all expectations by defeating newly-crowned world number one Ng On Yee 4-2 in the semi-finals, before losing out to Evans in the tournament's decisive match.
We recently caught up with Mink to look back at the tournament and learn more about a player described recently by world number three Rebecca Kenna as "definitely a top-five player in the world" notwithstanding her current world ranking of 32…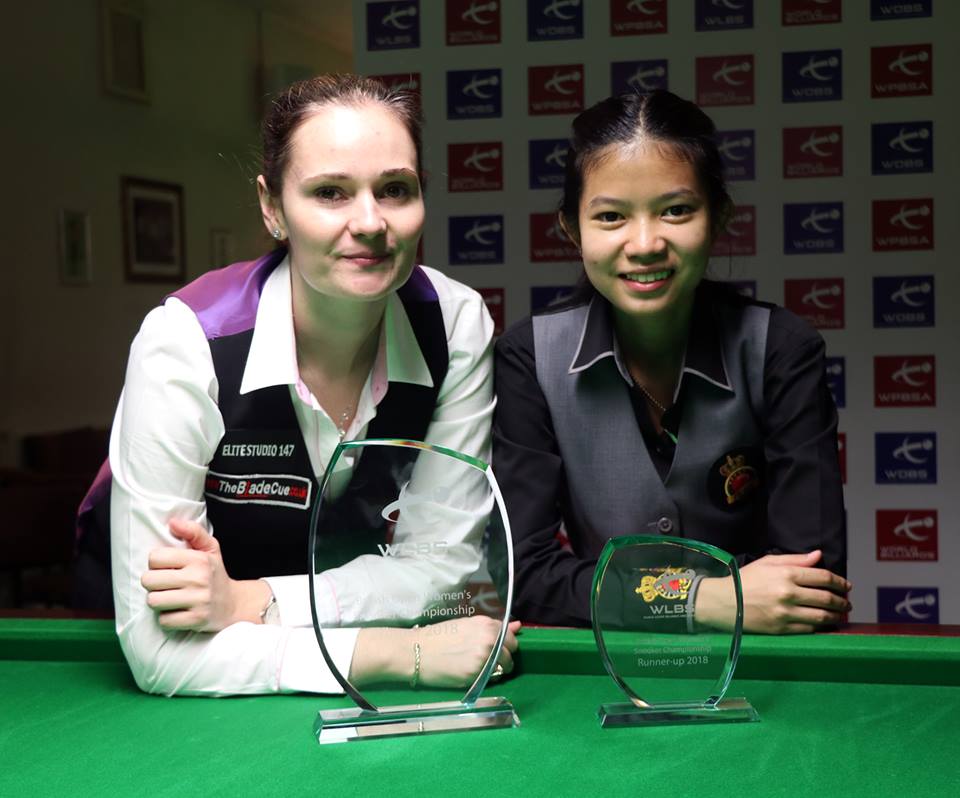 Congratulations on reaching your first WLBS final at the British Open earlier this month. How happy were you to make it that far?
As it was my first time participating in a WLBS tournament in the UK I was very happy to have made it to the final, although I lost to Reanne. She was a very deserving winner and I will continue to work even harder to achieve more.
You had a fantastic win against Ng On Yee in the semi-finals? Is she one of your idols in the game for what she has achieved for women's snooker in Asia?
She definitely is. I believe that all of the women players in Asia look up to Ng On Yee as their role model for her wonderful achievements as an Asian player. She has done all of us Asian players proud.
You have now played Reanne Evans in Singapore and here, what makes her such a strong opponent?
To be frank, I feel that her reading and her play of the game is very different from us Asian players. Her break building technique especially is what I feel is very close to the men's standard.
However, given ample time and practice, I hope to be like her in the near future.
Did you enjoy playing in the UK for the first time?
Yes. It was definitely a time worth spending in Stourbridge town with all of the lovely people around and working with organisers like the WLBS.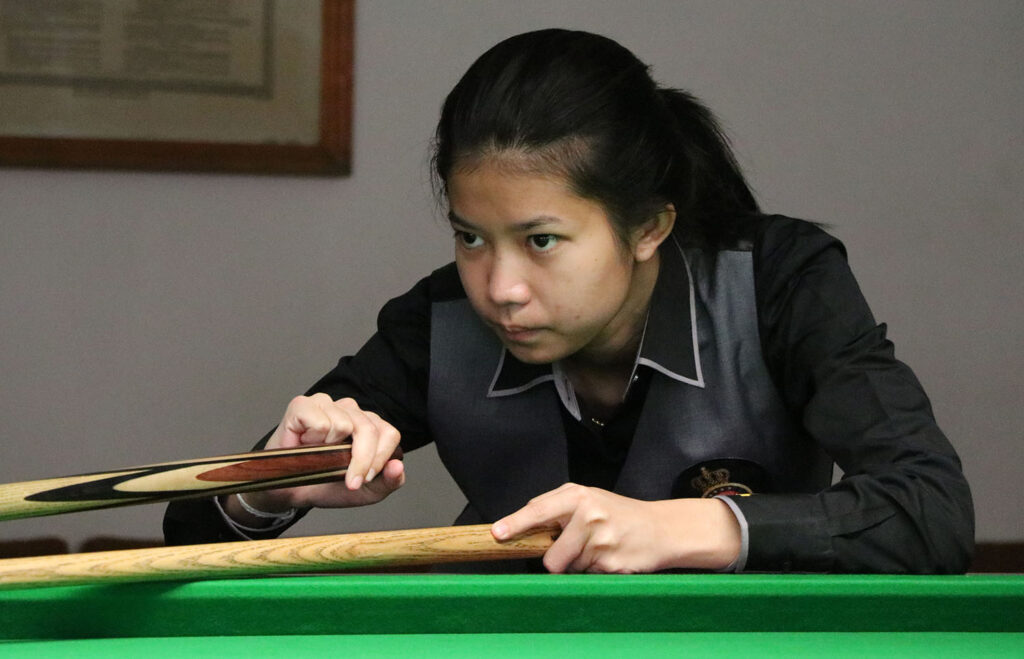 Do you plan to play in more WLBS events now?

Yes I hope I can play in more WLBS events in the future provided I am able to get more like-minded sponsors to help me along the way.
How did you become interested in playing snooker?
Well, I grew up in a snooker club as my mum used to be a cashier there. My dad loves snooker very much too and eventually I started playing and fell in love with this game at the age of 10-years-old.
We have seen on social media that you are referred to as 'Mink' in Thailand – why is that?
Normally in Thailand we call each and everyone by their nickname because our traditional Thai names are too long and we doesn't have any Christian name like Western people. So we use nicknames instead.
For e.g. Noppon Saengkham [current top 64 player, who was in Stourbridge to watch Nutcharut] is known as Moo in Thailand. It is the same for me  as I am known as Mink.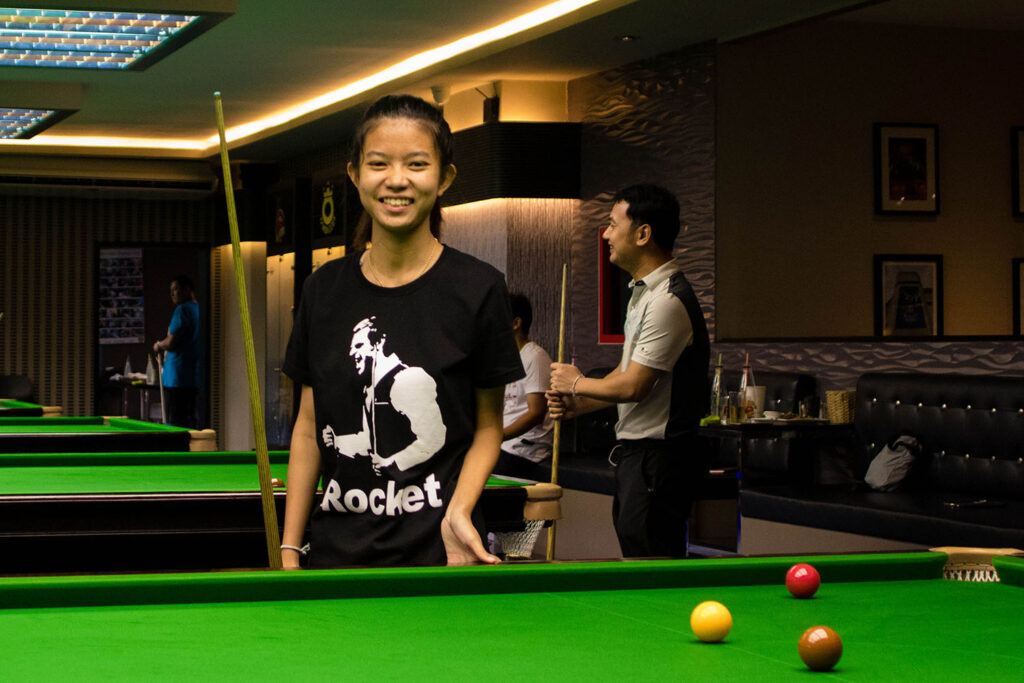 Who are you favourite snooker players?
My favourite players include Ronnie O'Sullivan definitely, also Mark Selby, as well as Ding Junhui.
How big is snooker among women in Thailand?
There are a number of female players competing, among them four to five of them are of my level. So sometimes it's quite competitive when it comes to selections.
I hope one day Thailand be the host for a world women's event, so that more of them will be given the opportunity to compete with players around the world.
Malta next for the World Championship – how excited are you to play in the tournament?
I hope that day will come soon. I simply just love competing with different players around the world.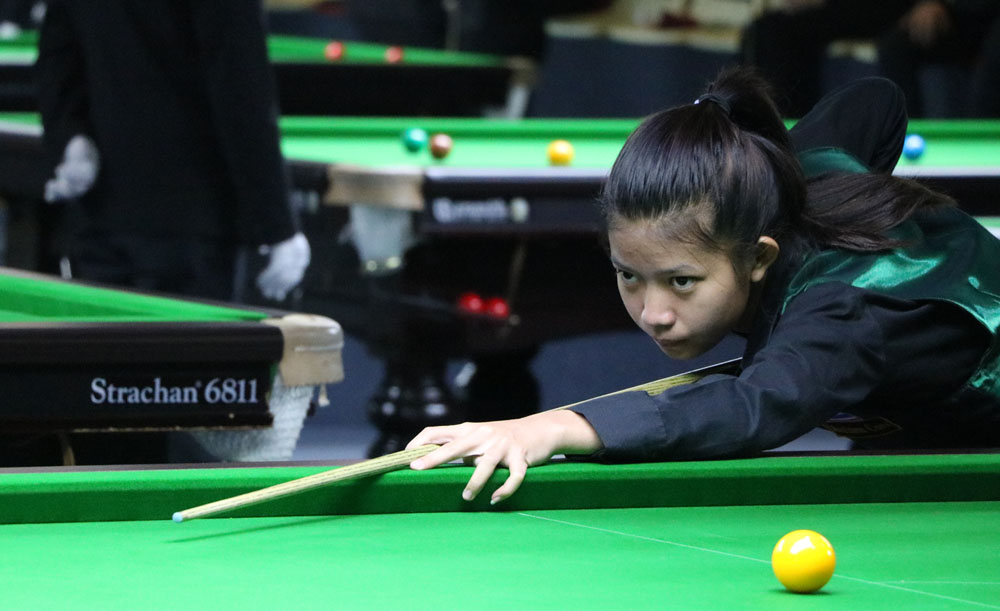 Do you have any other interests when not playing snooker, things you like to do for fun?
My other hobbies include watching TV and playing games, but I do spend most of my time practising snooker though!
And finally, you play at the Hi End Snooker Club in Thailand, how good is that venue?
It is beyond words that I can describe. Hi-End presently sponsor and support me. I feel so honoured to be able to practice in this club. It's literally the most prestigious club in the whole of Thailand with top quality tables as well as equipment. If one were to take this sports seriously, Hi-End snooker club in definitely the place to practice in.
Nutcharut Wongharuthai will next be in action at this year's World Women's Snooker Championship, to be held as part of the inaugural World Snooker Federation Championships from 14-17 March 2018 in Malta.