Since 2005 there have been just two winners of the World Women's Snooker Championship as leading stars Reanne Evans of England and Hong Kong's Ng On Yee have firmly established themselves as the dominant forces in the sport.
There are now however signs that perhaps this long-standing duopoly on the World Women's Snooker Tour could come to an end following the emergence of Keighley's Rebecca Kenna, who has made rapid progress in the sport since her first event at the Eden Classic in March 2016. That year she reached the semi-finals of the World Women's Snooker Championship at only her second event, a feat that she has since matched in both 2017 and 2018.
Kenna can also count three ranking finals among her achievements in the sport so far, including at this September's LITEtask UK Women's Snooker Championship where she notably shocked eight-time UK queen Reanne Evans with a 3-2 win at the last 16 stage, her second ranking event victory against the player widely regarded as the best-ever woman to have picked up a cue.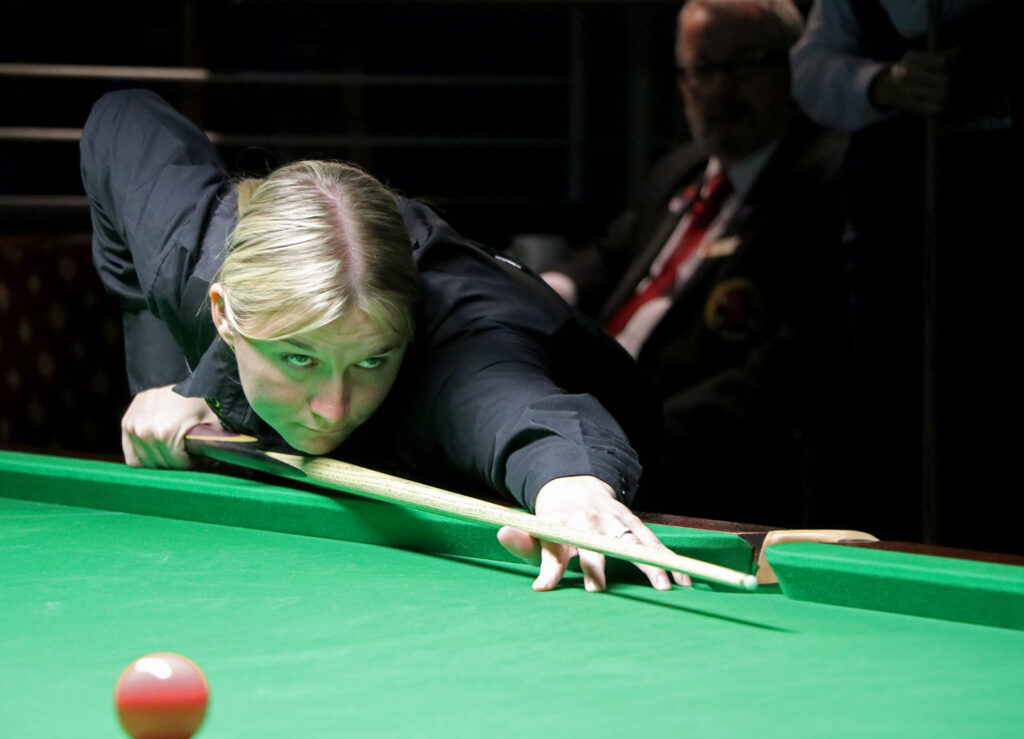 Although she was able to follow-up her win with a dramatic black-ball 4-3 victory against highly-rated Thai youngster Nutcharut Wongharuthai, coming back from 3-1 down at one stage, Kenna eventually fell to world number one Ng On Yee in the title match. Nevertheless, it was a strong start to the season and enough to see her rise to a career-high equalling position of number three in the world rankings:
"I was very happy to reach the final of this season's first ranking event," said the 29-year-old. "My targets going into the season included to reach more finals [Kenna reached her first final at the 2017 Connie Gough Trophy] and hopefully to win one, so I was pleased to achieve that at the first event of season."
Practice makes perfect
Since she first joined the tour back in 2016 the improvement in Kenna's game has been significant, something that she credits to her increased time on the practice table, particularly since the opening of her own shop Cue Sports Yorkshire together with her husband Ash Kenna in September 2017:
"After competing in my first event I was keen to improve my game," explained Kenna. "Before then I had never tried any practice routines or drills, so I had some coaching and followed drills from books and online and started to see improvements in my game.
"To compete with the top players you need to be on the table for a lot of hours, so I decided that I needed my own table. This came together with the idea for a cue sports shop and so last year we opened with a full-size installed which enables me to get as much practice as possible in between my work as a personal trainer.
"Practice is a pleasure for me, not a chore and I believe that since having my own table my game has improved tremendously. I am very competitive and love competing in tournaments so will thoroughly enjoy trying to better my ranking over the coming seasons!"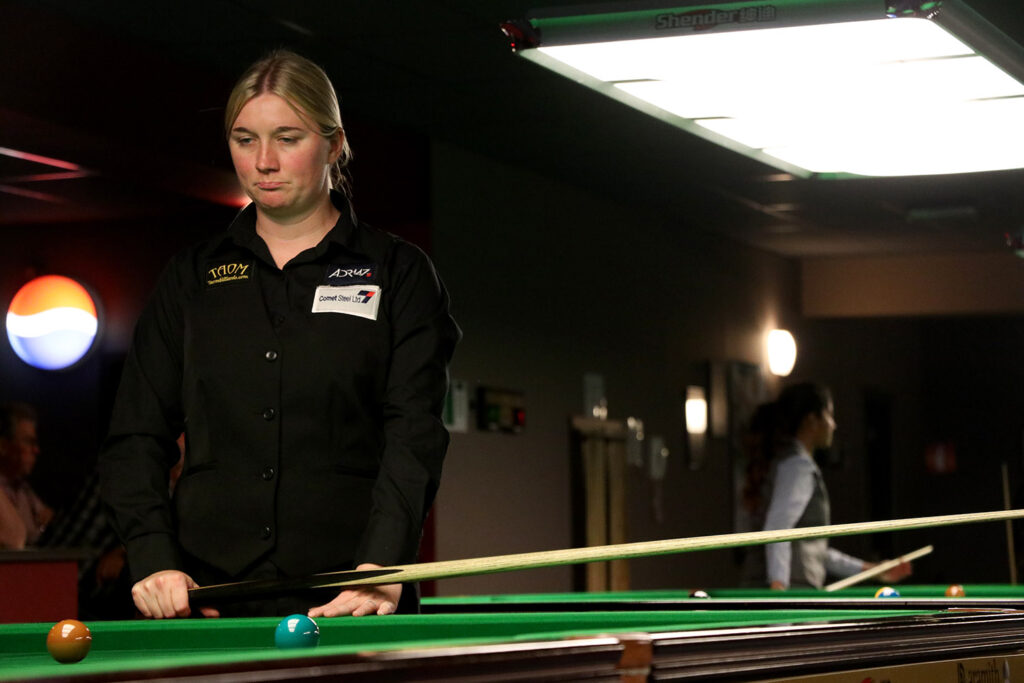 Global growth
The women's circuit is currently enjoying a period of significant growth with the backing of snooker's world governing body the World Professional Billiards and Snooker Association and the introduction of new international ranking events in countries such as Malta, Belgium and Australia in 2018. With new opportunities both on the women's tour itself and to compete at prestigious mixed gender events through the World Snooker Federation (WSF), Kenna is excited by the potential of the sport and to be able to follow in the footsteps of her professional heroes.
It was recently announced that this season's World Women's Snooker Championship will be held at the spectacular Dubai World Trade Centre in the U.A.E. for the first time, as part of the second WSF Championships following this year's inaugural edition in Malta won by On Yee.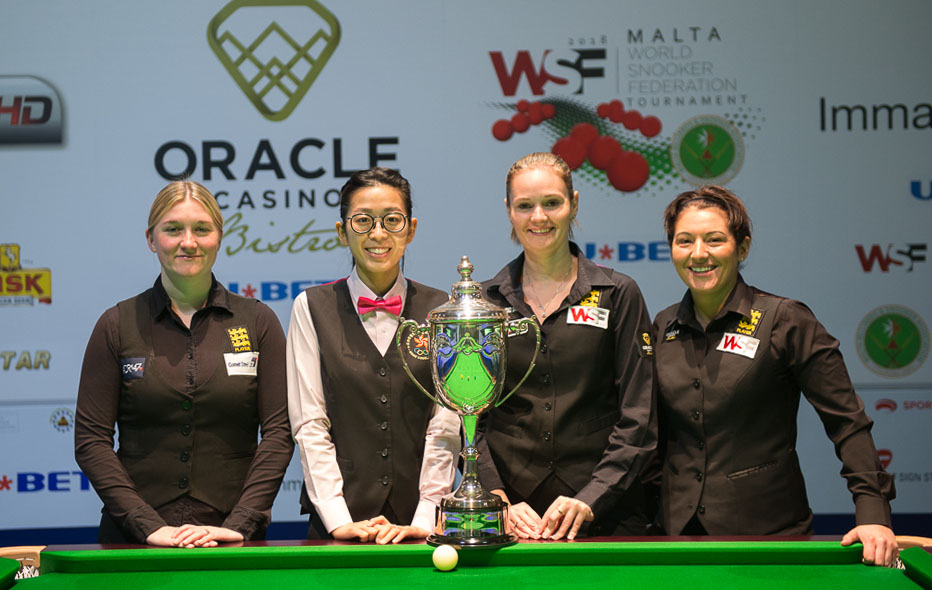 "I think that I have come into the women's game at the right time," continued Kenna. "I can see it growing at every event and also now with having more events abroad it's a great opportunity to see the world and travel to places I wouldn't have ever visited whilst playing a sport I love.
"I'm really excited to be heading to Dubai for next year's World Championship. After being in Singapore and Malta during the last couple of years it will be another different experience and I've heard great things about Dubai so am looking forward to it."
Kenna says that snooker helps her to de-stress and relax, but as well as playing the sport to a high-standard, she is also actively involved in snooker as a coach and recently gained her 1st4sport Level 2 Certificate in Snooker Coaching in Leeds, enjoying the 'bonus' of being able to complete the course with three-time professional ranking event winner Marco Fu earlier in the year.
As committed and determined to succeed in her snooker journey as anyone, she will be hoping that her maiden title on the World Women's Snooker Tour is just around the corner and that she can be the one to break from the pack and truly challenge the feared top two on a regular basis.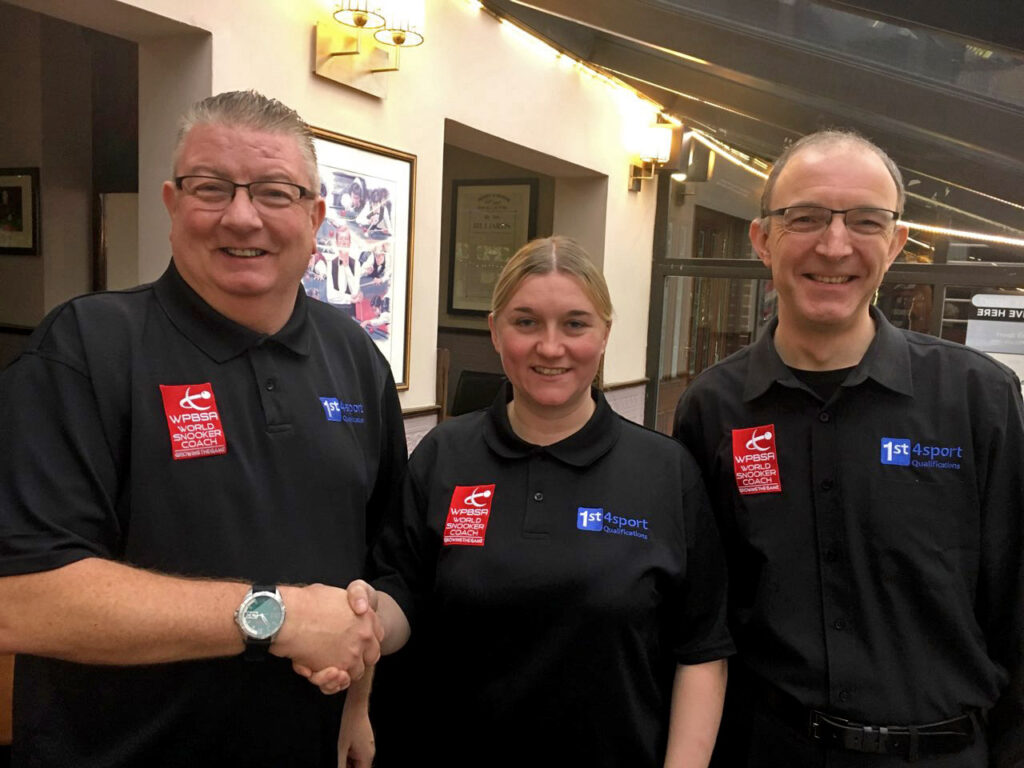 Get involved!
Why not join Rebecca on the World Women's Snooker Tour? With tournaments regularly held for women and girls of all ages, regardless of experience, you will be made to feel welcome by our experienced events team.
Learn how you can get involved and to enter your first event HERE. Whether you aspire to compete at an elite level or wish to play snooker and have a great time meeting new people, we would encourage all women to participate and to give snooker a try!
This article was originally published in the tournament programme for the English Open.