As the 2018/19 World Women's Snooker Tour reaches its midway point, today we highlight the achievements of a number of our talented Under-21 players who have set significant career milestones already this season.
Whether it be career-best performances or new career high rankings, it has already been a memorable season for several junior players who have shone so far this term, as encapsulated at the recent Eden Women's Masters which saw four players aged 19 or younger progress to the quarter-finals against experienced opposition.
Below we turn the spotlight on a few of the players who have shown their potential already so far this season, in no particular order…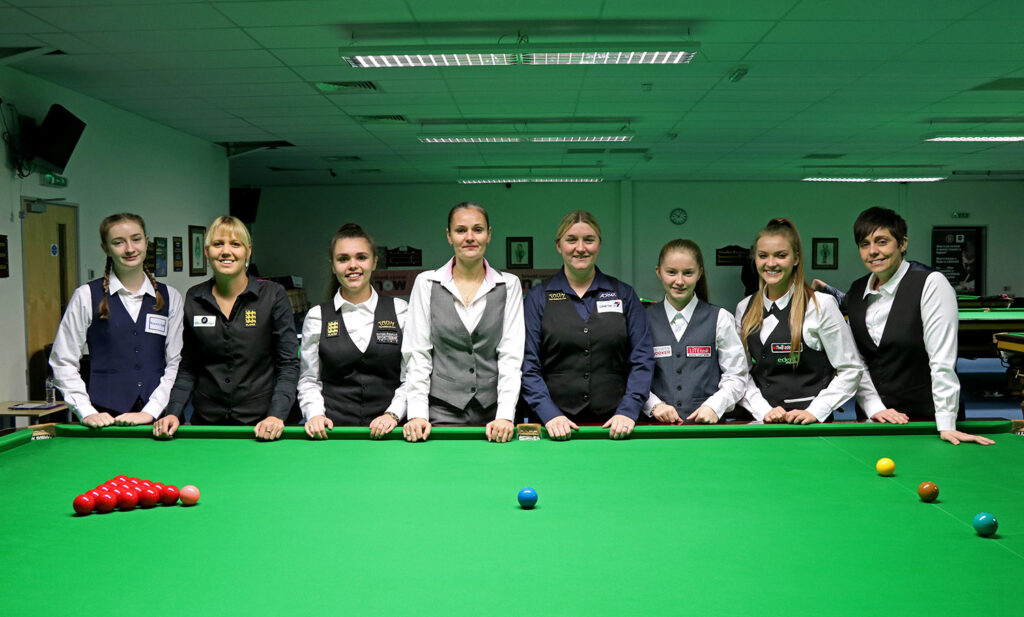 Emma Parker
It has already been a landmark season for 19-year-old Emma Parker, who has twice broken new ground in recent months on the WWS circuit with career-best performances at two events.
Competing at the European Women's Masters in Neerpelt, the youngster from Hornchurch reached her first ranking event quarter-final, notably defeating Thai star Nutcharut Wongharuthai in the first of three meetings during the weekend to top her group. She then recorded a 3-2 victory against former world championship quarter-finalist Diana Stateczny to progress to the last eight, where  Wongharuthai would turn the tables with a 3-0 win.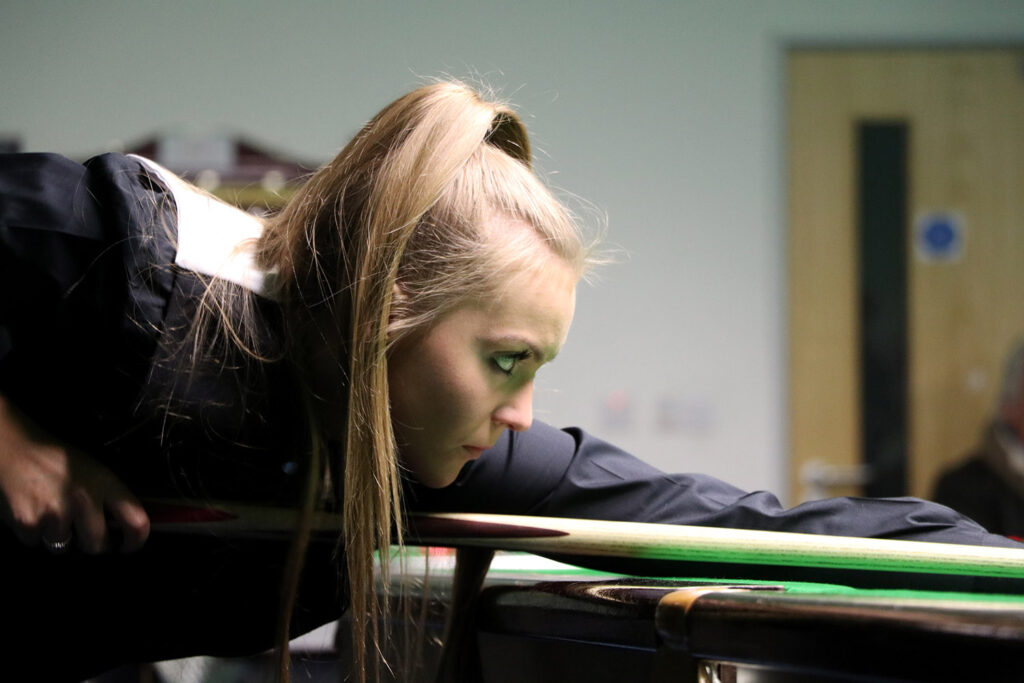 Parker however would have the last laugh during the weekend, a 2-0 success in the final of the Under-21 event in Belgium to not only claim her fourth junior title, but one that saw her climb to the top of the Under-21 ranking list for the first time ever.
Her biggest success to date a month later in Gloucester however as she defeated Stephanie Daughtery and then world number six Laura Evans 3-2 to reach her maiden ranking semi-final. Although she would lose out to eventual champion Reanne Evans, her performance saw her reach another significant milestone as she broke into the top 10 of the world women's rankings for the first time.
Nutcharut Wongharuthai
Also achieving this feat earlier in the season was the prodigious Nutcharut Wongharuthai, another 19-year-old who looks to have a big future in the sport in front of her.
Having competed at the mixed gender SangSom 6-Red World Championship in her home country back in September, the Bangkok native made a strong start to her campaign on the World Women's Snooker Tour by reaching the semi-finals of the UK Women's Championship in Leeds, narrowly losing out a black-ball game to Rebecca Kenna. She would at least have the consolation of claiming her third Under-21 title with a 2-1 victory over Shannon Metcalf.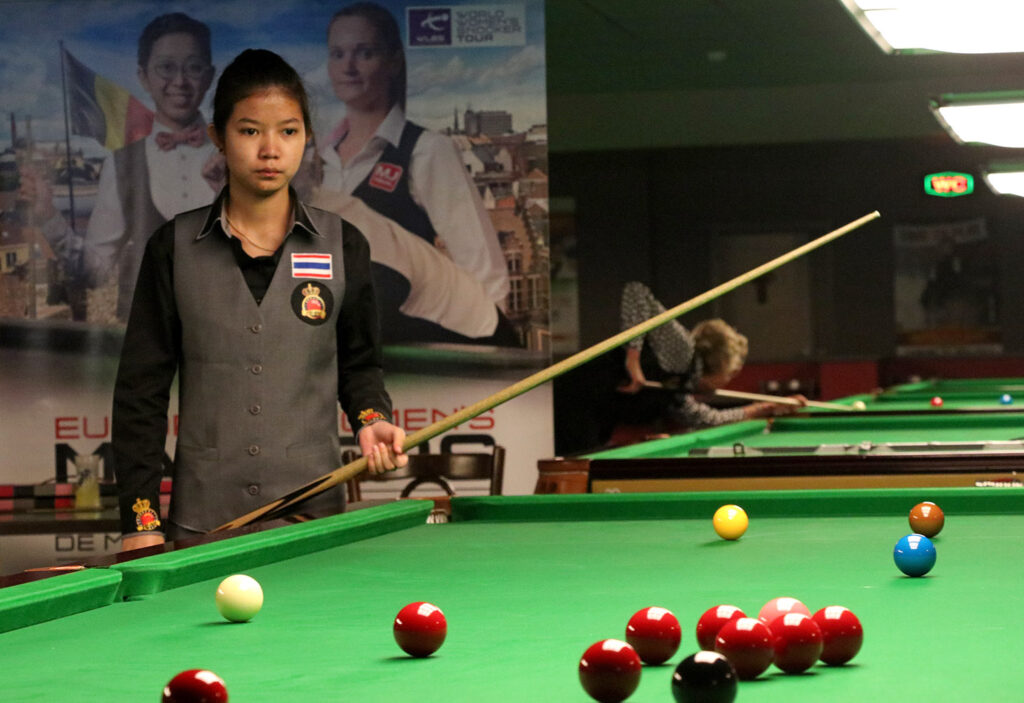 Better was to come in Belgium however as she stunned Ng On Yee at the last 16 stage before taking the scalp of home hero Wendy Jans in the semi-finals with a 4-2 victory to progress to her second ranking final. Just as at the first, the result would be a defeat to 11-time world champion Reanne Evans but her performance was enough to see her break into the top 10 for the first time.
Another semi-final run would follow at the Australian Women's Open in Sydney later in the month, On Yee this time gaining the upper hand on her way to her latest title, but Wongharuthai – or Mink as she is better known – had done enough to end 2018 at a career-high ninth position and with a reputation as one of the most talented players on tour.
Shannon Metcalf
But while Parker and Wongharuthai have grabbed a number of the headlines, also among the silverware so far this season have been Shannon Metcalf and Stephanie Daughtery.
For Metcalf, the start of the season saw the 16-year-old broke her title duck by taking the Challenge Cup title at the UK Women's Championship with a 3-2 victory against world number seven Suzie Opacic.
Having previously lost six side-event finals, Metcalf then made it a title double at the Eden Women's Masters by defeating Stephanie Daughtery 2-0 to capture her first Under-21 title and secure a return to top spot in the Under-21 rankings having fallen behind Emma Parker at the previous event. She also made it through to her second-ever ranking event quarter-final in Gloucester to underline the development made with her game in recent months.
Stephanie Daughtery
Despite losing out to Metcalf in Gloucester, it was nevertheless a weekend to remember for Stephanie Daughtery after the 17-year-old captured her third side-event title by claiming the Challenge Cup with victory against ninth ranked Diana Schuler of Germany.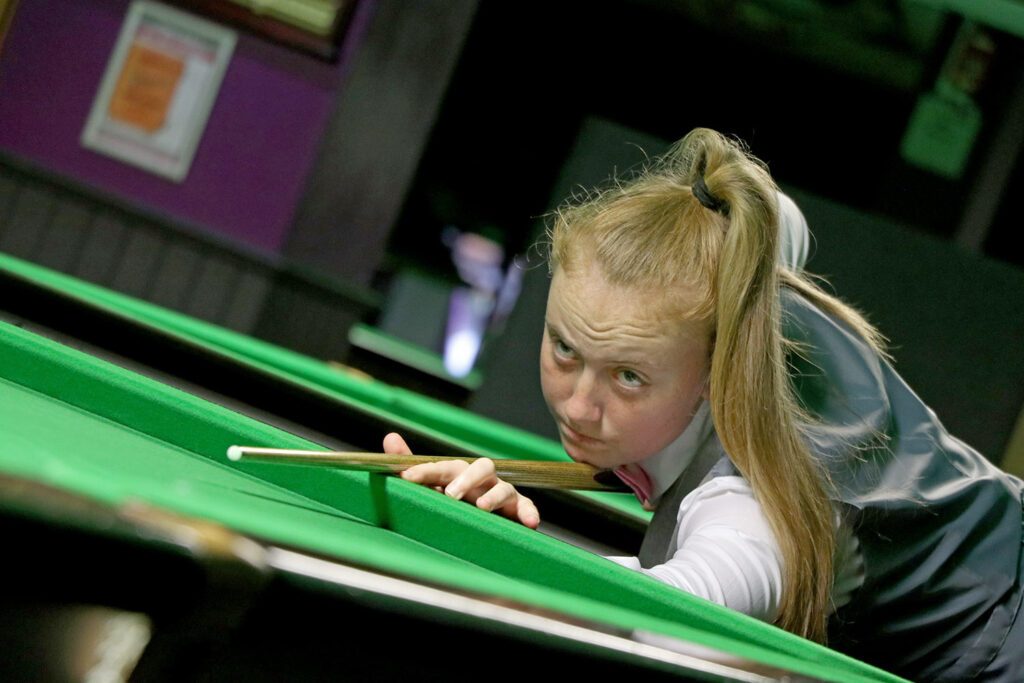 Perhaps the most memorable moment for the youngster from Wakefield however came in the under-21 event where she earned a hard-fought win against Emma Parker in the semi-finals, turning the tables after losing her previous four matches to Parker since the start of the 2017/18 season.
Career bests
It is not just the title winners who have shown promise however, 11th ranked Aimee Benn reached only her second ever ranking event quarter-final at the Eden Masters recently, while Chloe White achieved a new career-high ranking of 22nd after the Hampshire potter progressed to the last eight of a ranking tournament for the first time in Gloucester. Wakefield's Claire Edginton too has reached three side-event semi-finals in 2018, including at her first two events during the current season.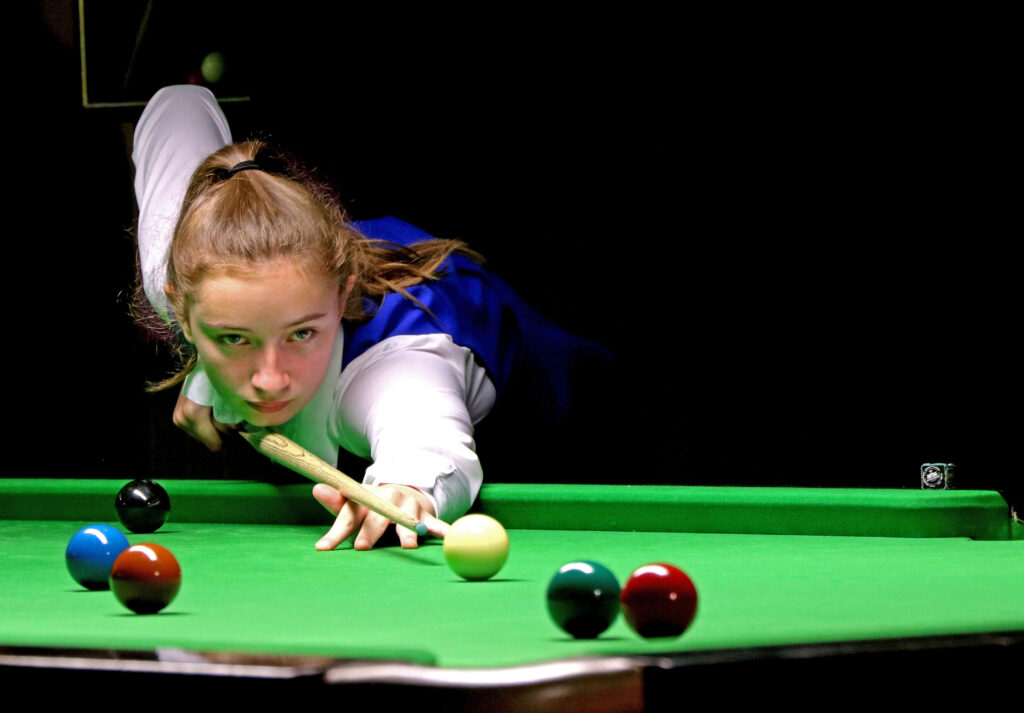 Debut stars
As well as our regular players in recent years we are also delighted to have welcomed new players this season who have also impressed. Thailand's Ploychompoo Laokiatphong in particular made an immediate impact with a shock 2-1 victory against world number three Rebecca Kenna at the UK Women's Championship on her debut in September, eventually losing out to top ranked Ng On Yee at the quarter-final stage.
And most recently we welcomed 12-year-old Zoe Killington to the Eden Women's Masters, the Merseysider impressively winning two frames against significantly more experienced players to demonstrate her potential.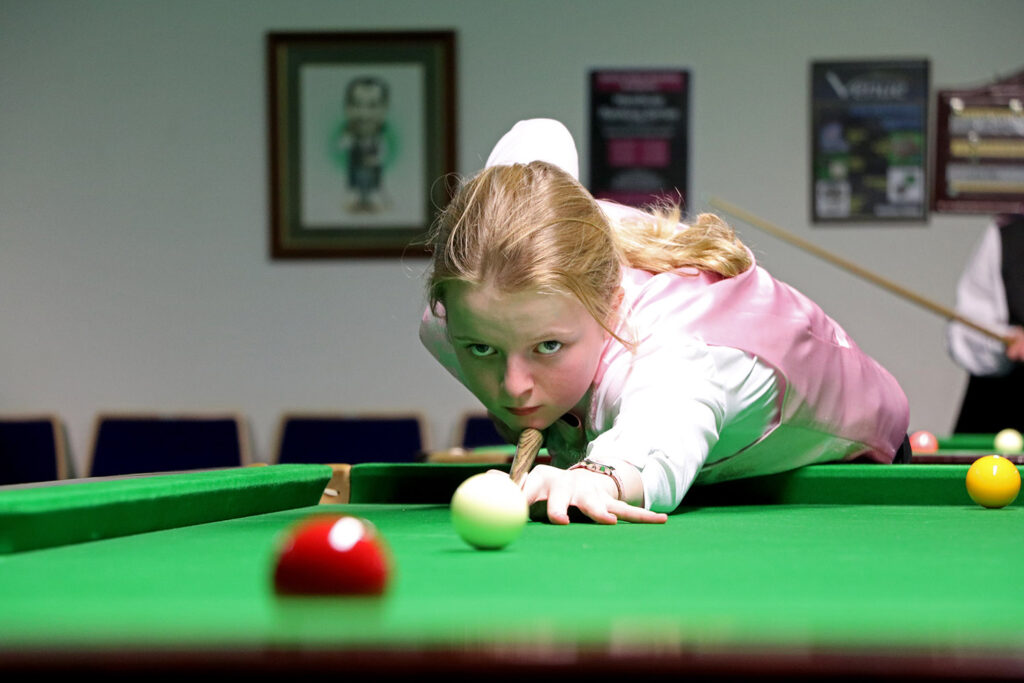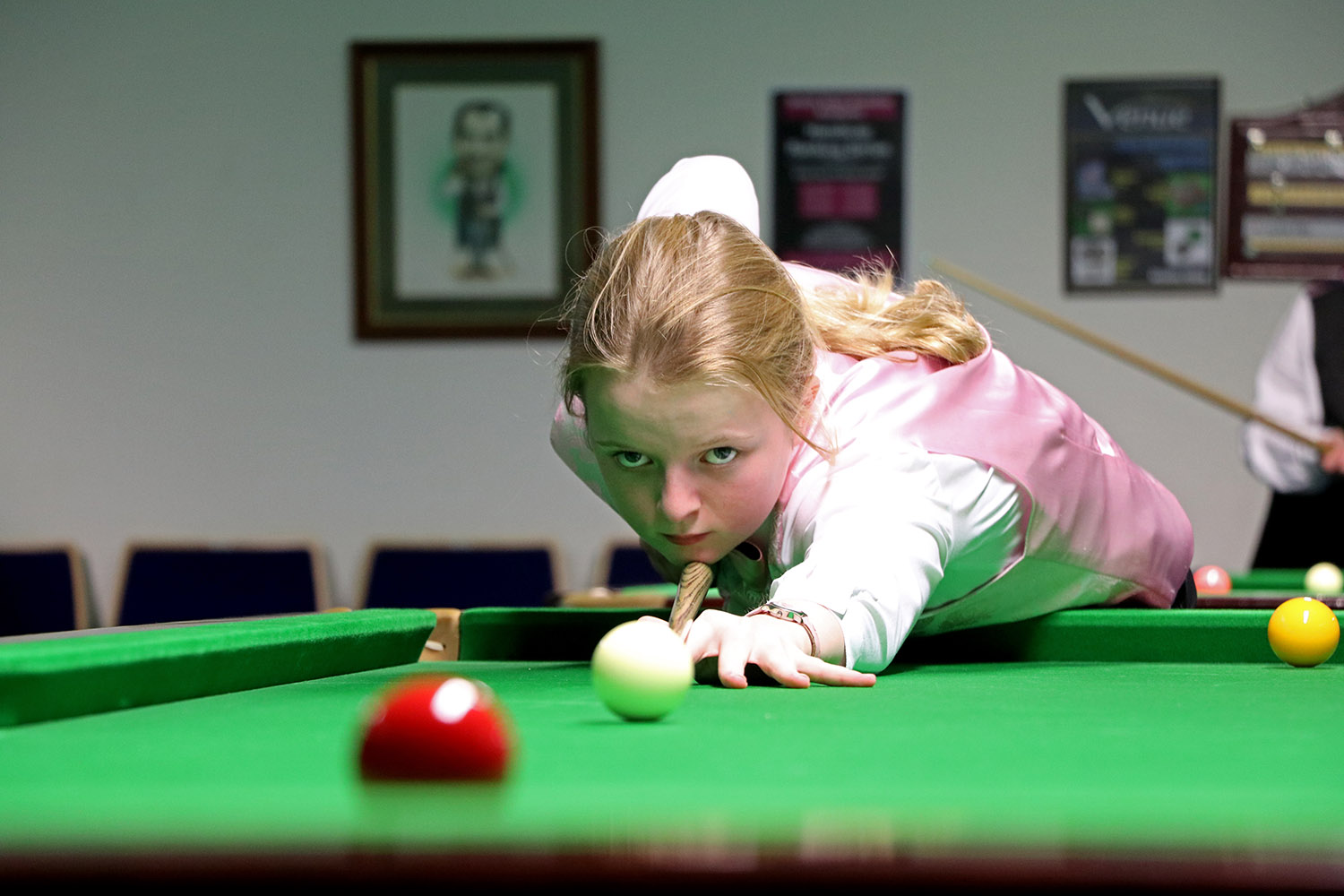 Cue case prize
Earlier this season we announced the creation of a new award for the 2018/19 season which will see our Under-21 Player of the Year receive a special cue case donated by RR Cue Cases in recognition of their achievements.
If you want to get involved and potentially stake your claim for what is set to be a fabulous prize, why not learn more about how you can join the World Women's Snooker Tour and our thriving junior circuit HERE.