The official world women's rankings were updated for the final time in 2019 following victory for Reanne Evans at the Eden Women's Masters last weekend.
The WWS world rankings operate on a rolling two-year basis, with points earned during 2017/18 to be removed during the course of this season. At this revision points earned at the 2017 Eden Masters were replaced by those earned at this year's Eden Masters.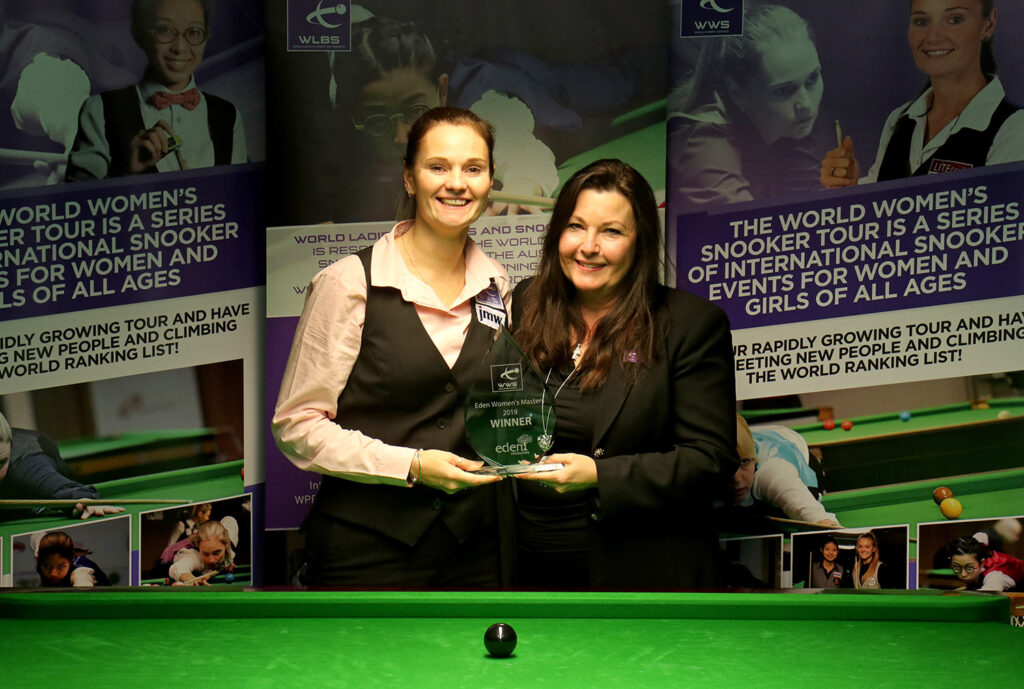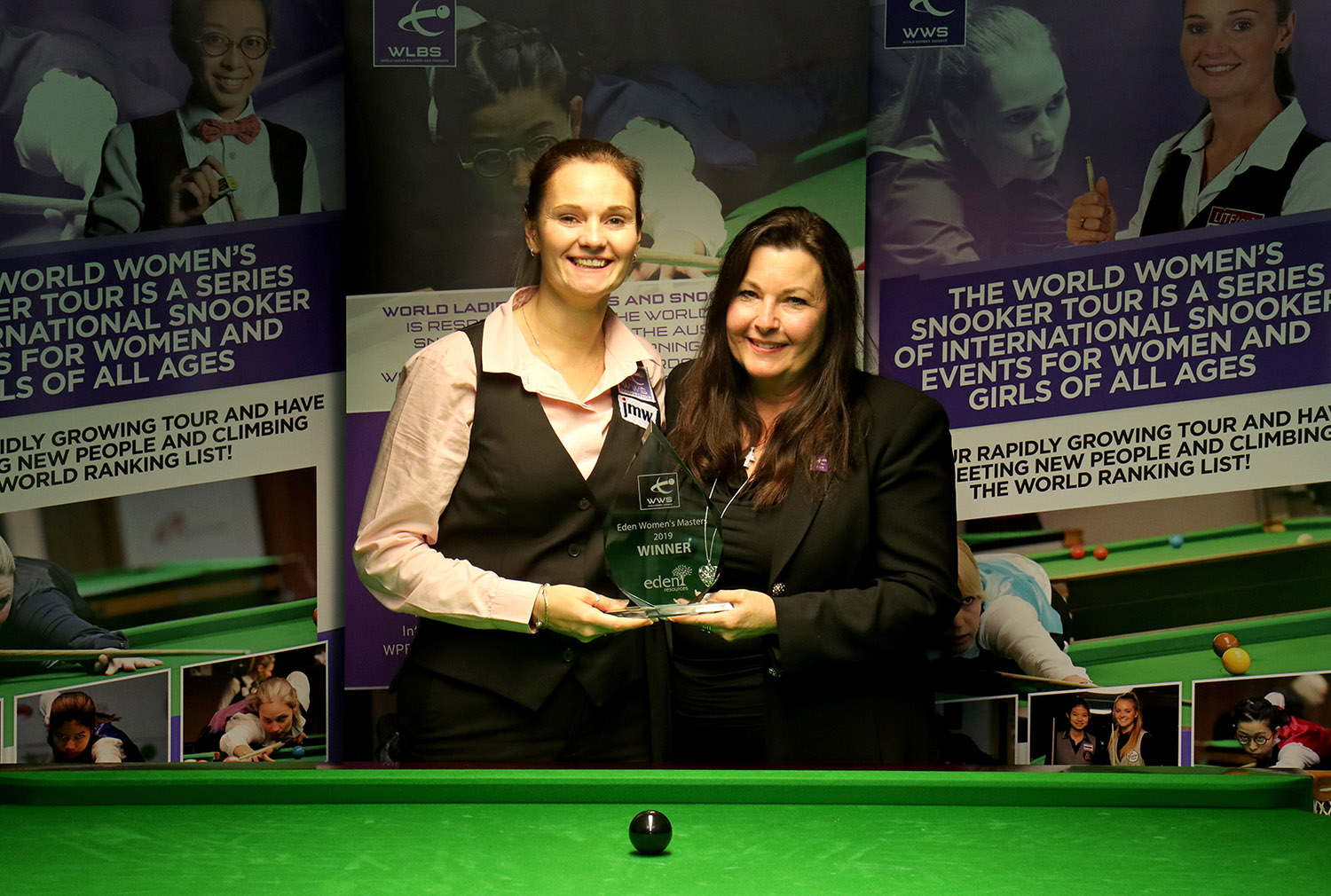 Evans Extends Her Advantage
World number one Reanne Evans underlined her status as the number one player in the world by completing the year unbeaten on the World Women's Snooker Tour with victory in Coulsdon.
Having entered the event with an already commanding lead of 19,100, Evans leads by an impressive 22,850 points after she reversed the final result at this event from two years ago with a 4-2 success last weekend.
With both players set to defend a similar amount of points during the remainder of the season Evans looks virtually certain to remain in top spot for the foreseeable future, while Ng On Yee consolidated second position ahead of Eden quarter-finalist Nutcharut Wongharuthai.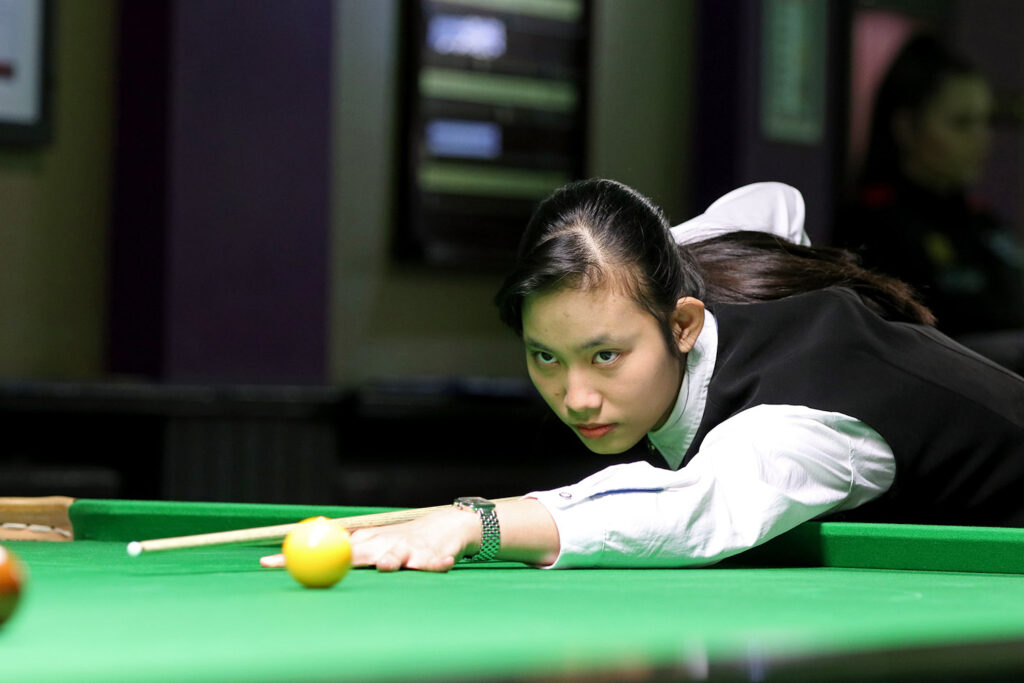 The Top Ten
In fact it was a quiet month in the top ten with no changes of position inside the top eight, the first mover being Germany's Diana Schuler who returns to the top 10 at the expense of Katrina Wan following her last 16 run in Coulsdon.
The most significant gain was made by Thailand's Ploychompoo Laokiatphong, the 17-year-old climbing 11 places to 15th having reached her second semi-final of the season. With no ranking points to defend during the remainder of the season, the talented youngster is well-placed to challenge for a place in the top ten over the coming months.
There are new career-highs for a number of players including Waratthanun Sukritthanes (11), Yee Ting Cheung (17), Connie Stephens (19) and 13-year-old Zoe Killington (34), while debut quarter-finalist Chucky Preston is immediately up to 56th position after her first event.
There are now 145 players currently holding a world ranking, up from 92 just two years ago.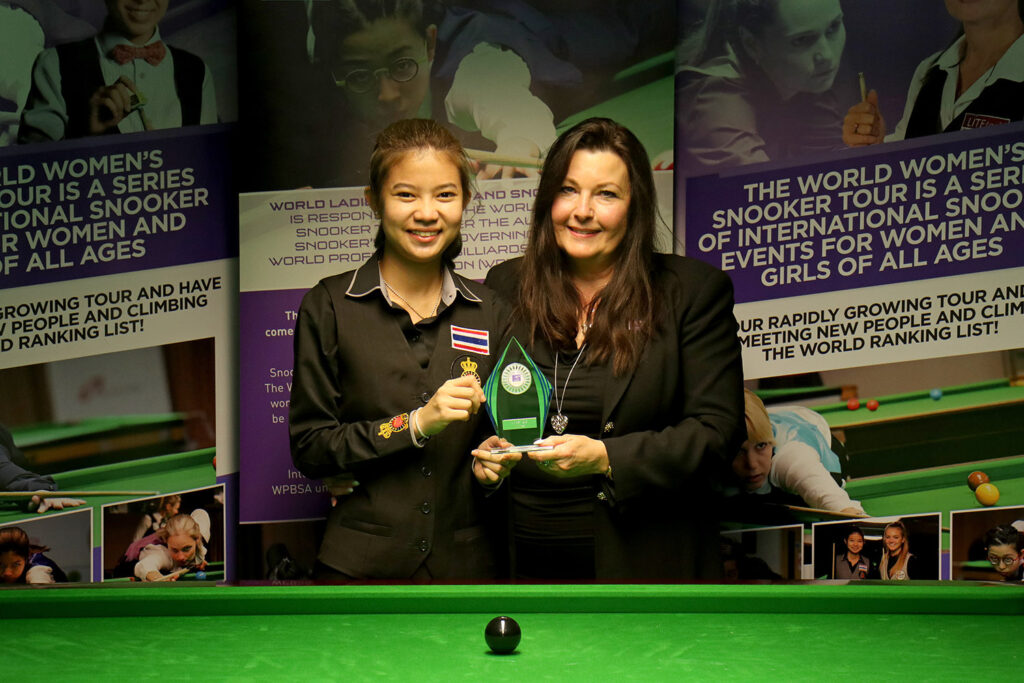 Under-21 / Seniors
Nutcharut Wongharuthai is up to second position in the latest Under-21 rankings after she completed her career 'triple crown' of junior titles at the World, UK and Masters events with victory against compatriot Ploychompoo Laokiatphong.
In the new for the season Seniors rankings Jan Hughes retains top spot after she reached the final in Coulsdon, with champion Jenny Poulter moving into second position following yet another success in the over-40s age group.
Please note that for this season ranking points in the Under-21 and Seniors rankings will be awarded in accordance with the new side-events points schedule available HERE.
The World Women's Snooker Tour will return with the Belgian Women's Open from 30 January – 2 February 2020. Entries for the event will open shortly.