The World Women's Snooker Tour will return this weekend with the LITEtask UK Women's Snooker Championship in Leeds and with the draws for the tournament now out, today we take a look at a few of the key themes to follow throughout the event.

The top two
Having shared last season's silverware between them, current world number one Ng On Yee and 11-time world champion Reanne Evans will once again head into the tournament as the players to beat.
On Yee, who last season won the event for a third time with a 4-1 victory against Evans in the final, will be looking to extend her advantage at the top of the current world rankings with the gap currently standing at 5,850 points at the close of last season. In fact, with Evans defending maximum points from the corresponding event two years ago when she defeated On Yee in the semi-finals, the Hong Kong player will only need to complete her first match to guarantee retaining top spot following the event.
Record eight-time UK champion Evans however comes into the event having won three of the past four singles competitions on the tour and with 5,450 fewer points to be removed from her total during the course of this season will be keen to start closing the gap this weekend in Leeds.
Group draw
With the top two seeded through to the knockout rounds the remaining 26 players will contest Saturday's group stage with the top two guaranteed to progress from each of the seven groups.
There is a real feeling of variety to this event with nine of the world's top ten joined by five players who will be making their first appearances on the women's circuit in Leeds, including players from the USA and Thailand.
Group A is headed by two-time UK Championship semi-finalist Suzie Opacic who will be aiming to go one match further this weekend and reach the final for the first time. The current world number seven will be joined by Thailand's Nutcharut Wongharuthai, fresh from her appearance at last week's SangSom 6-Red World Championship in Thailand, as well as Elizabeth Black and Heidi De Gruchy.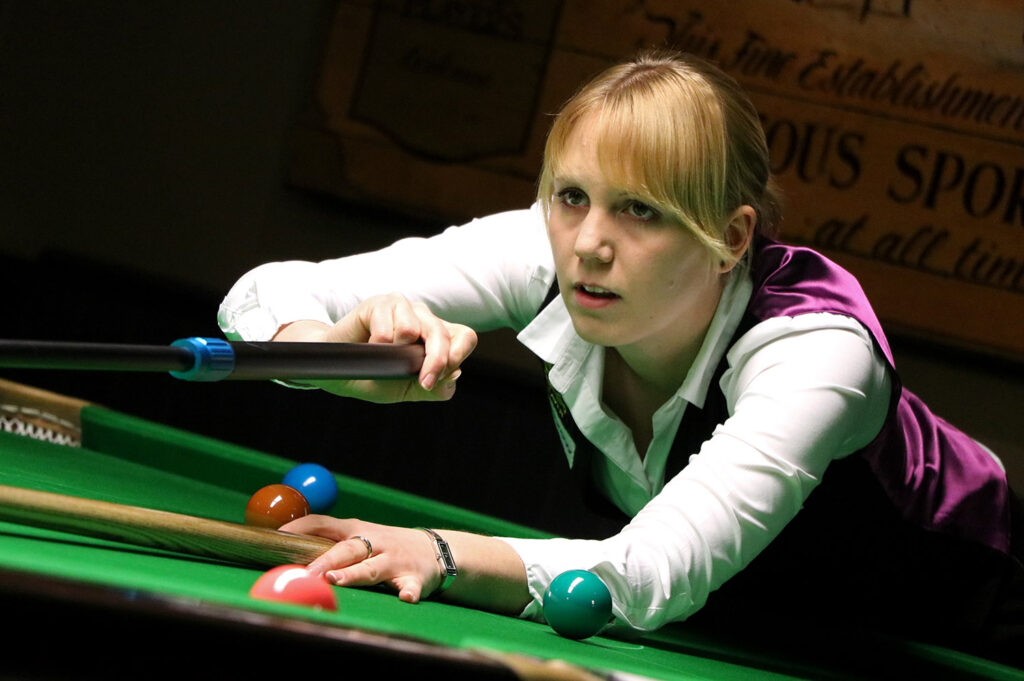 Grimsby's De Gruchy will be making her return following a year off the tour since the corresponding event in 2017 at which she qualified for the knockout stages for the first time before losing out to Reanne Evans.
Over in Group B we have a real mix of youth and experience with top seed Aimee Benn joined by fellow junior Steph Daughtery and seniors competitor Dorothée Rapp of Germany. The group is completed by Hull's Kate Longworth, the first of five debutants at the Northern Snooker Centre.
On paper one of the most eye-catching groups is Group C which will see world number four Rebecca Kenna looking to progress beyond the quarter-final stages of this event for the first time.
She will be up against former world women's under-21 champion Emma Parker, Claire Edginton and Thai debutant Ploychompoo Laokiatphong. Coached by professional player Mike Dunn, the Thai youngster is well-regarded as a player and like each of the newcomers this weekend, a welcome addition to the circuit.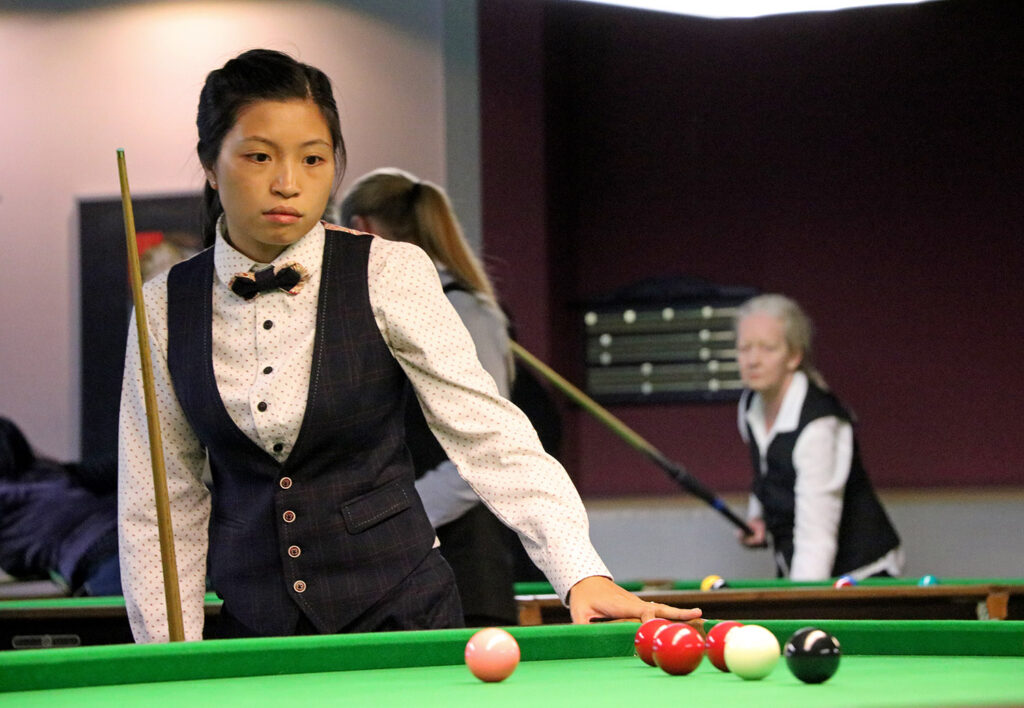 Two players from Hong Kong have found themselves paired in Group D with world number six Katrina Wan paired with compatriot Ho Yi Kee. Joining them will be two-time under-21 event winner Chloe White and 13th ranked Shannon Metcalf.
The final four-woman group is Group E with 2012 champion Maria Catalano its seeded star. Winner of the Connie Gough Trophy in 2017, Catalano is the last player other than Ng On Yee or Reanne Evans to claim silverware on the circuit and will of course look a little different this weekend following the completion of her 'brave the shave' challenge on Friday evening.
Set to challenge her on the baize will be Maureen Rowland together with two more newcomers to the circuit in the form of Jessica Connolly and Frances Eames Noland, the latter becoming our first active player from the United States of America.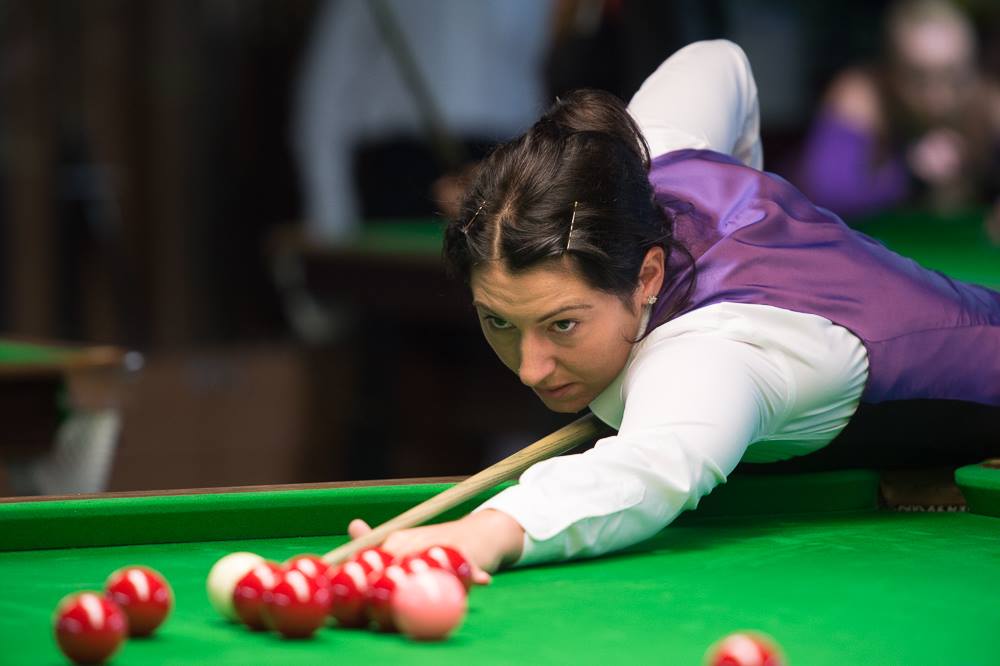 There is also an international flavour to Group F with Germany's top ranked player Diana Schuler set to be joined by former world number three Jaique Ip Wan In of Hong Kong and England's Jackie Ellis.
Lastly, Group G is headed by the experienced Jenny Poulter, who will take on Connie Stephens and our final newcomer for this event, Michelle Baker. The wife of World Disability Billiards and Snooker player David Baker, Michelle has caught the snooker bug and will be looking to make a name for herself starting in Leeds.
Side events
The weekend will also see side-events played across both days of snooker.
The under-21s competition will see eight players begin at the quarter-finals stage in a straight knockout draw with Shannon Metcalf and Emma Parker kept apart as the top two seeds based upon their positions on the current Under-21 ranking list.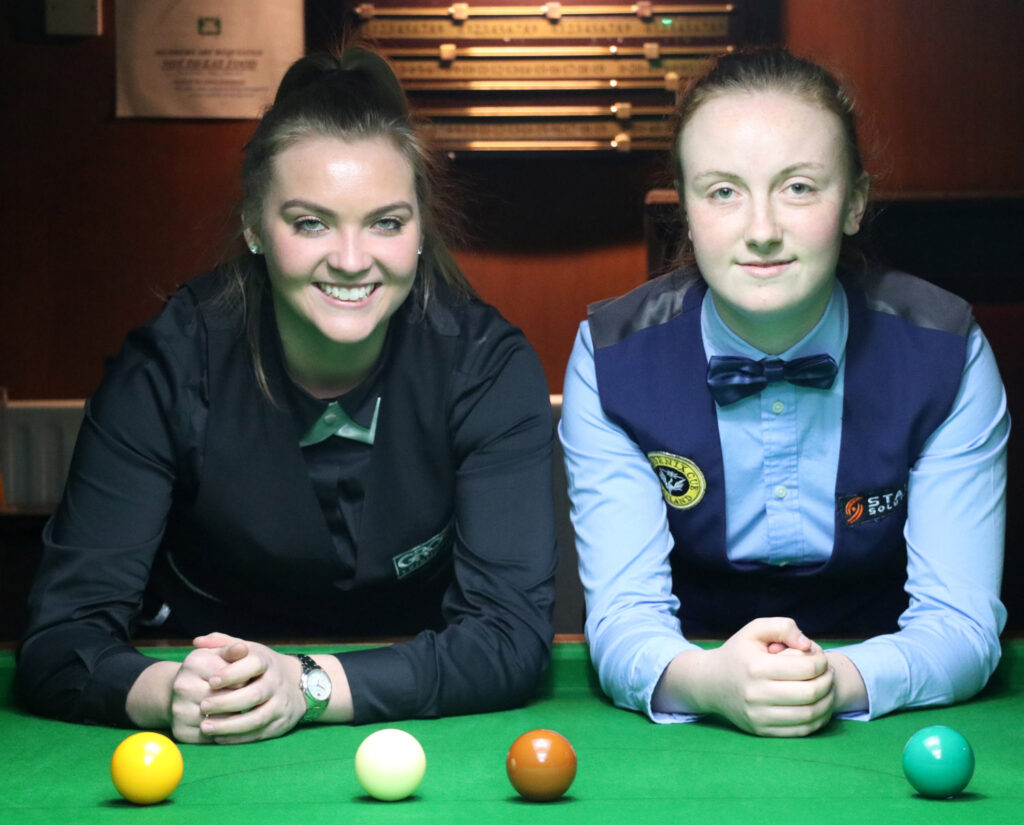 First up for home player Metcalf will be a clash with Claire Edginton with either Chloe White or two-time UK under-21s champion Steph Daughtery awaiting in the semi-finals. In the bottom half of the draw Parker will begin her defence of the title that she claimed a year ago against Aimee Benn, while there will also be an all-Thai clash between Nutcharut Wongharuthai and Ploychompoo Laokiatphong.
With six entries received into the seniors competition, both Jenny Poulter and Jackie Ellis have been randomly drawn straight through to the semi-finals and will each await the winner of a preliminary round match. Playing for the right to face two-time defending champion Poulter will be last year's runner-up Maureen Rowland and Germany's Dorothée Rapp, while Yvette Greenway faces newcomer Michelle Baker in the bottom half of the draw.
In addition to these two side-events there will also be a Challenge Cup tournament held for players who have not qualified to play during Sunday's final stages.
Tournament updates
As always, the latest results and draws from the 2018 LITEtask UK Women's Snooker Championship will be available to view throughout the weekend at MySnookerStats, with regular updates and photos to be posted at our Facebook and Twitter pages.